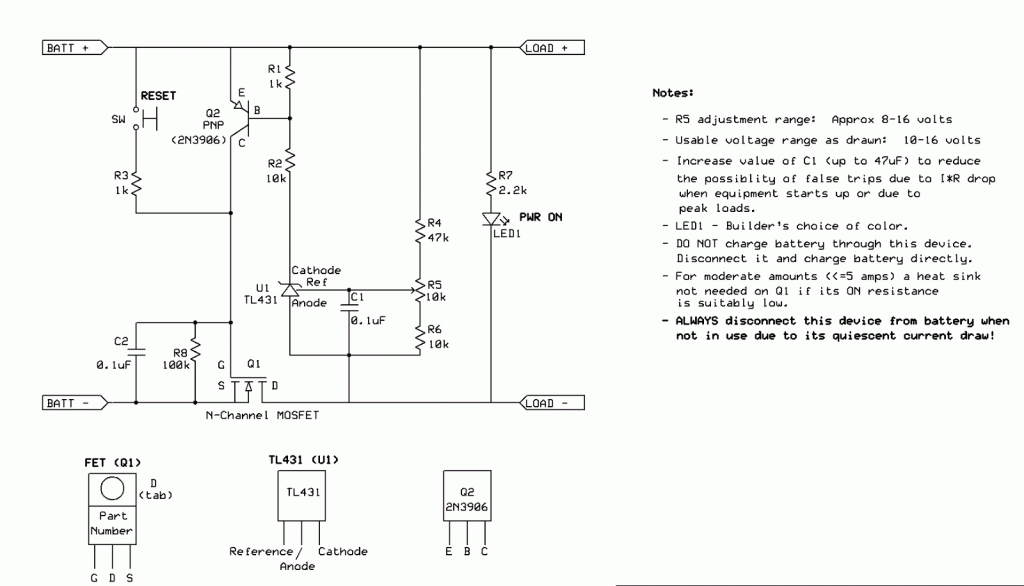 Disconnect circuit for 12 volt lead acid and lithium batteries
KA7OEI designed a circuit that disconnects the battery when it over-discharges. He writes:
The avoidance of overcharging is usually pretty easy to avoid: Just use the appropriate charging system – but overdischarge is a bit more difficult, particularly if the battery packs in question don't have a "protection board" with them.

Lead acid batteries (almost) never come with any sort of over-discharge protection – one must usually rely on the ability of the device being powered to turn itself off at too-low a voltage and hope that that threshold is sensible for the longevity of a 12 volt battery system.
Disconnect circuit for 12 volt lead acid and lithium batteries – [Link]