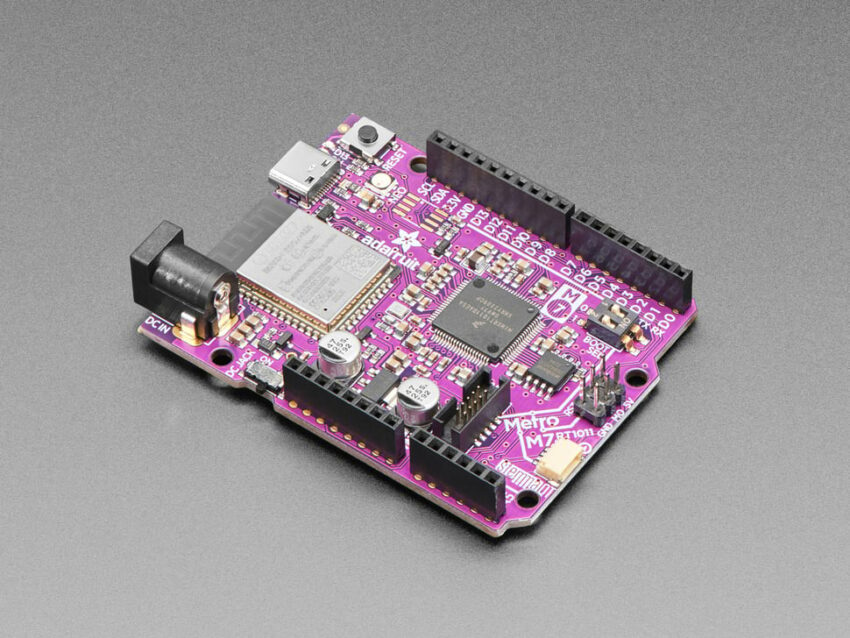 Adafruit Metro M7– An Arduino Uno layout board with wireless connectivity
Adafruit has recently unveiled its Adafruit Metro M7 board, which has an Arduino Uno layout and combines the added convenience of built-in wireless connectivity. With its features and robust hardware, the Metro M7 with AirLift offers a comprehensive platform for a wide range of projects, making it an ideal addition to Adafruit's extensive lineup of development tools.
At the heart of the Adafruit Metro M7 lies the powerful NXP iMX RT1011 processor. This ARM Cortex-M7-based microcontroller boasts a clock speed of 500 MHz, enabling it to handle complex tasks with ease. The iMX RT1011 processor provides enough processing power for resource-intensive applications, making it a good choice for projects requiring real-time responsiveness and high-speed data processing.
Apart from its powerful processor, the Adafruit Metro M7 board offers a range of other features that enhance its functionality and flexibility. One of its key highlights is the built-in AirLift module, which provides Wi-Fi connectivity. This module is based on the popular ESP32 co-processor, allowing seamless integration with wireless networks and enabling communication with other devices.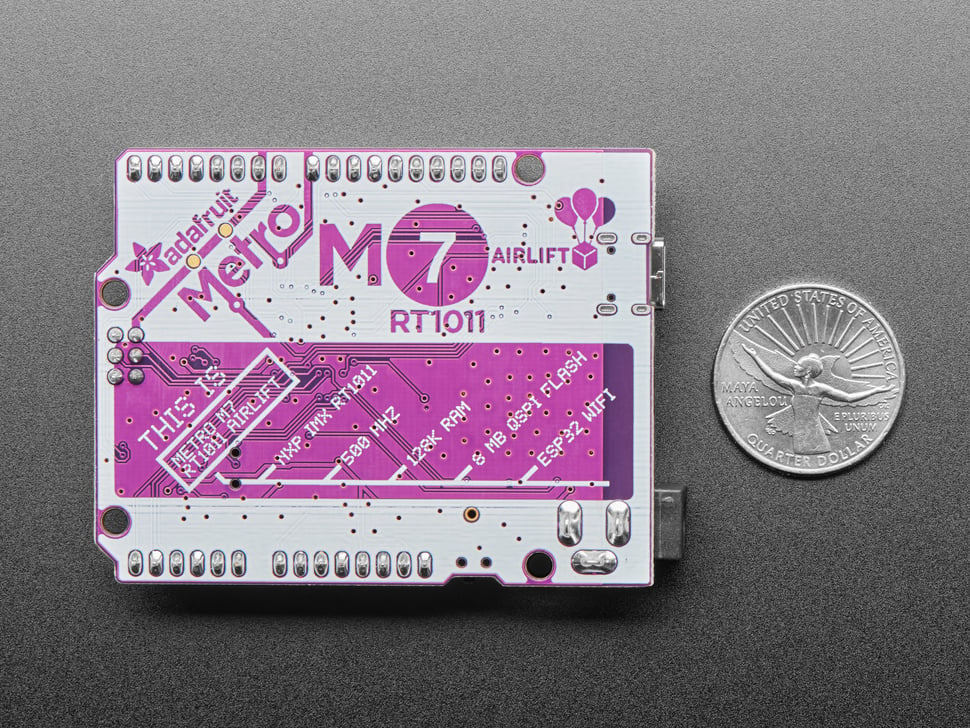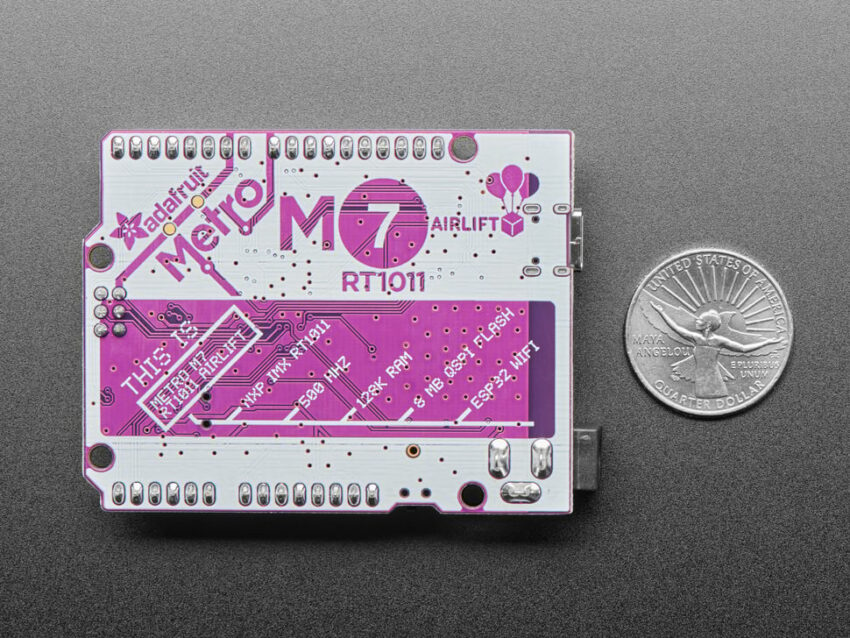 Specifications of Adafruit Metro M7 board:
Processor: NXP iMX RT1011 processor featuring Arm Cortex M7 
Co-processor: AirLift WiFi Co-processor with ESP32-WROOM-32 module
Memory: 28KB SRAM
Storage: 8MB of QSPI XIP flash
Power: 6-12VDC barrel jack or USB type-C
Connector: SWD connector for debugging and STEMMA QT connector for interfacing external I2C devices
Dimensions: 53.2mm x 72mm
Weight: 22.5 grams
In terms of software support, the Metro M7 board is compatible with the popular CircuitPython development programming language, making it accessible and user-friendly for both beginners and experienced developers. The same layout as the Arduino Uno means that the user can partially use Arduino Uno accessories for quick and easy integration of various sensors, actuators, and other peripherals into projects, simplifying the prototyping process.
Adafruit has provided detailed documentation on installing the UF2 bootloader on the RT10xx microcontroller to assist users in getting started with the board and leveraging its capabilities.
Adafruit Metro M7 board is currently available for purchase at $29.95 USD on its official product page.
Join 97,426 other subscribers

Archives