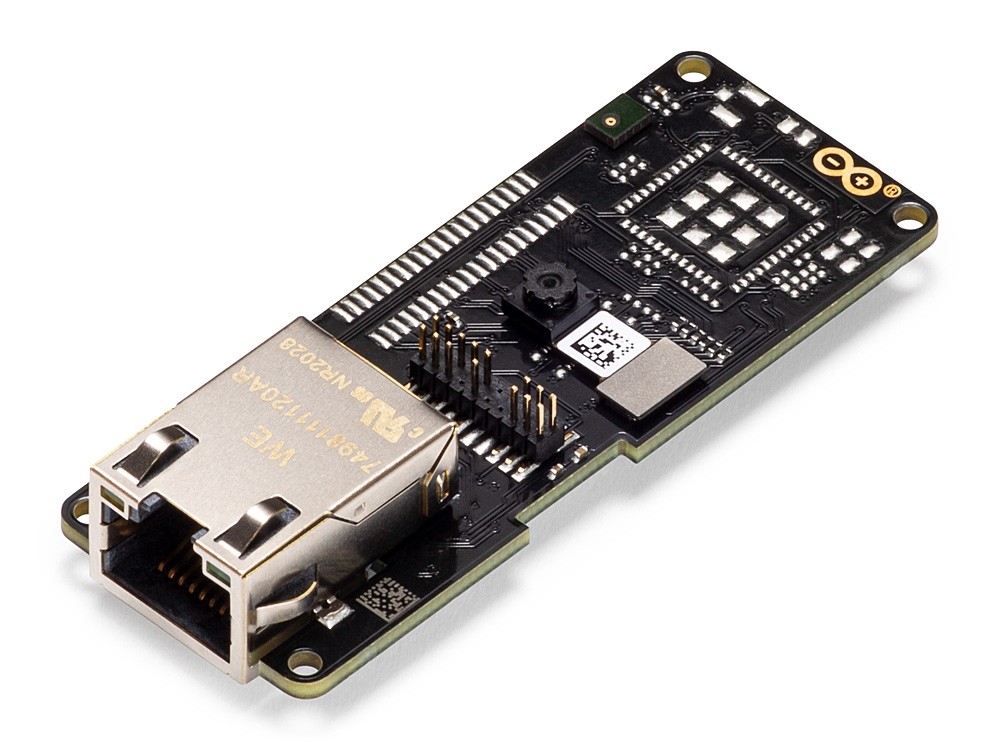 Arduino Portenta Vision Shield — New Portenta Add-on For Edge Machine Learning and Computer Vision
Earlier this year, Arduino in an attempt to launch something more suitable for industrial use and the Internet of Things, unveiled the Portenta H7 module, which is designed to run high-level code and real-time tasks simultaneously.
As the first in a new family of boards, the Portenta H7 module built around an STMicroelectronics STM32H747 with a dual-core Arm Cortex-M7 and a Cortex-M4 on chip at 480MHz and 240MHz respectively can run Python, JavaScript, native Arduino code, and applications running atop Arm's Mbed operating system.
Now, the company has announced a new production-ready expansion for the powerful Arduino Portenta H7 module called the Portenta H7 Vision Shield.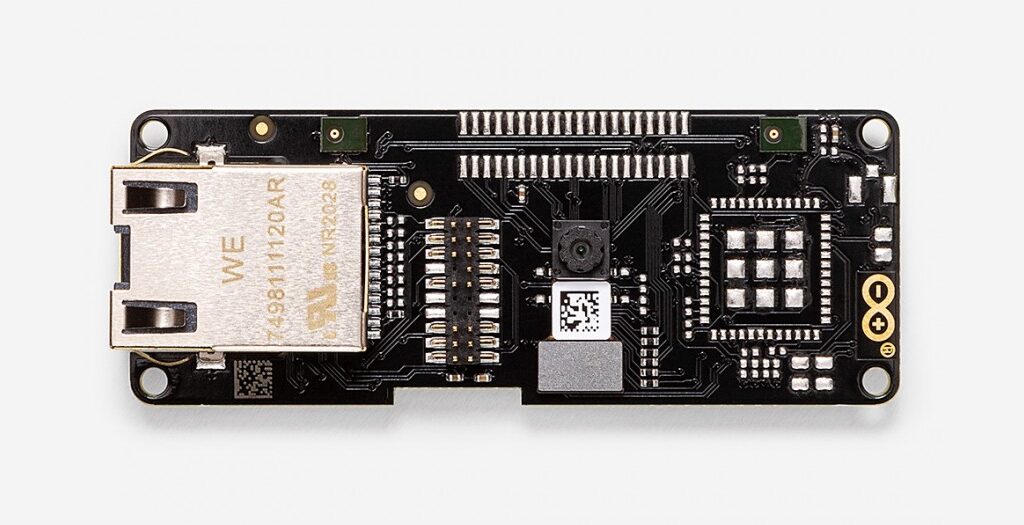 The Portenta Vision Shield has everything you need for the rapid creation of edge Machine Learning applications: low-power camera, two microphones, and Ethernet connectivity. Speaking on the launch of the Portenta Vision Shield, leader of the Arduino Pro business unit, Andrea Richetta, said that:
"embedded machine learning has the capacity to transform industries",
and with the Portenta Vision Shield delivering certified, production-ready hardware with support from easy-to-use ML software frameworks, low-power machine vision and audio applications will now go faster from concept to deployment.
The Portenta Vision Shield aims at extending the capabilities of the Portenta H7 into computer vision and voice applications. The Shield packs in two ultra- compact and omnidirectional MP34DT06JTR microphones configured as a beam-forming array and a 324×324 pixels camera module which contains an Ultra Low Power Image Sensor that autonomously detects motion while the Portenta H7 is in stand-by. The image sensors have high sensitivity and can capture gestures, ambient light, proximity sensing, and object identification
Other features include:
1x 100 Mbps Ethernet connector to get the Portenta H7 connected to the wired Internet
1x JTAG connector for low-level debugging of the Portenta board or special firmware updates using an external programmer, and,
1x SD-Card connector to store captured data in the card, or read configuration files.
The Vision Shield's sensors capture audio and video data, store them locally on a microSD card, and transmit them either through the Shield's Ethernet port or the Portenta's WiFi or Bluetooth Low Energy radios. Hopefully, there should be another version of the Vision Shield that will include the option of LoRa wireless connectivity before the year runs out.
Arduino has also partnered with OpenMV to add full Portenta and Vision Shield support to the OpenMV IDE. The OpenMV IDE will allow users to develop low-cost Python powered camera vision and audio applications.
More details on the Portenta Vision Shield, including the download link to the OpenMV IDE v.2.6.4 can be found on the Arduino store where the board currently sells for $45.
Join 97,426 other subscribers

Archives