BIGTREETECH's Raspberry Pad 5 Powered by Raspberry Pi CM4 is suitable for 3D Printers
Shenzhen-based 3D printing device manufacturer BIGTREETECH has released the Raspberry Pi Compute Module 4 powered breakout board with an onboard 5-inch IPS touch display screen– named Raspberry Pad 5. Specifically designed for FDM 3D printers, the 5-inch capacitive touchscreen display comes with a resolution of 800×480 pixels and provides a wide viewing angle. Other than 3D printers, the Raspberry Pi CM4-based 5-inch LCD screen can be used for a variety of applications from IoT to industrial automation.
As mentioned earlier, the Raspberry Pad 5 is built around the famous Raspberry Pi Compute Module 4 that incorporates a quad-core Arm Cortex-A72 processor core with dual video output and a wide selection of interfaces. The module is available in 32 variants depending on the RAM and eMMC flash storage options along with wireless connectivity. There has already been a long list of carrier boards that come with Raspberry Pi CM4 and there is a list developed by the developer Jeff Geerling.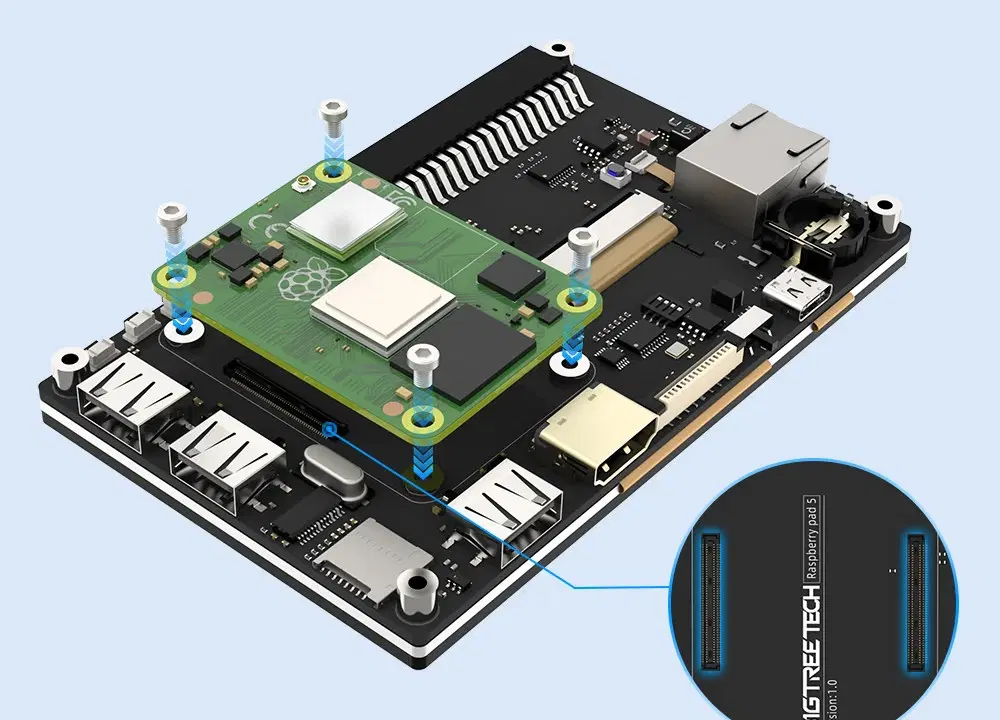 Specifications of Raspberry Pad 5
Module: Raspberry Pi Computer Module 4 and Compute Module 4 Lite
Display: 5-inch IPS touch display screen
Resolution: 800×480 pixels HD
Storage: MicroSD card slot for the Raspberry Pi CM4 Lite
Interfaces: HDMI, USB 2.0, CSI port, and USB Type-C
GPIOs: 40-pin
Wireless connectivity: Wi-Fi (on selected models only)
Video transmission: HDMI port
Power supply: 5V via USB Type-C port
Dimensions: 121×75.9 mm
Video
"The Raspberry Pad 5 is an affordable mainboard solution for your 3D printer and other devices. Compatible with the entire series of the Raspberry Pi CM4 board, the device makes for a perfect main control board system. As well as 3D printing applications, it's also intended for makers to use in a variety of DIY projects."
Measuring 121×75.9 mm, the LCD screen provides various interfacing options including HDMI, 40-pin GPIO, RJ45 Ethernet port USB Type-C for power, 3x USB 2.0 slots, and a CSI port for camera interfacing. Normally used for video transmission, the HDMI port allows the developer to connect any display of up to 2K resolution. The onboard Type-C port is designed to provide multiple functions such as flashing eMMC storage, CAN bus, and power supply.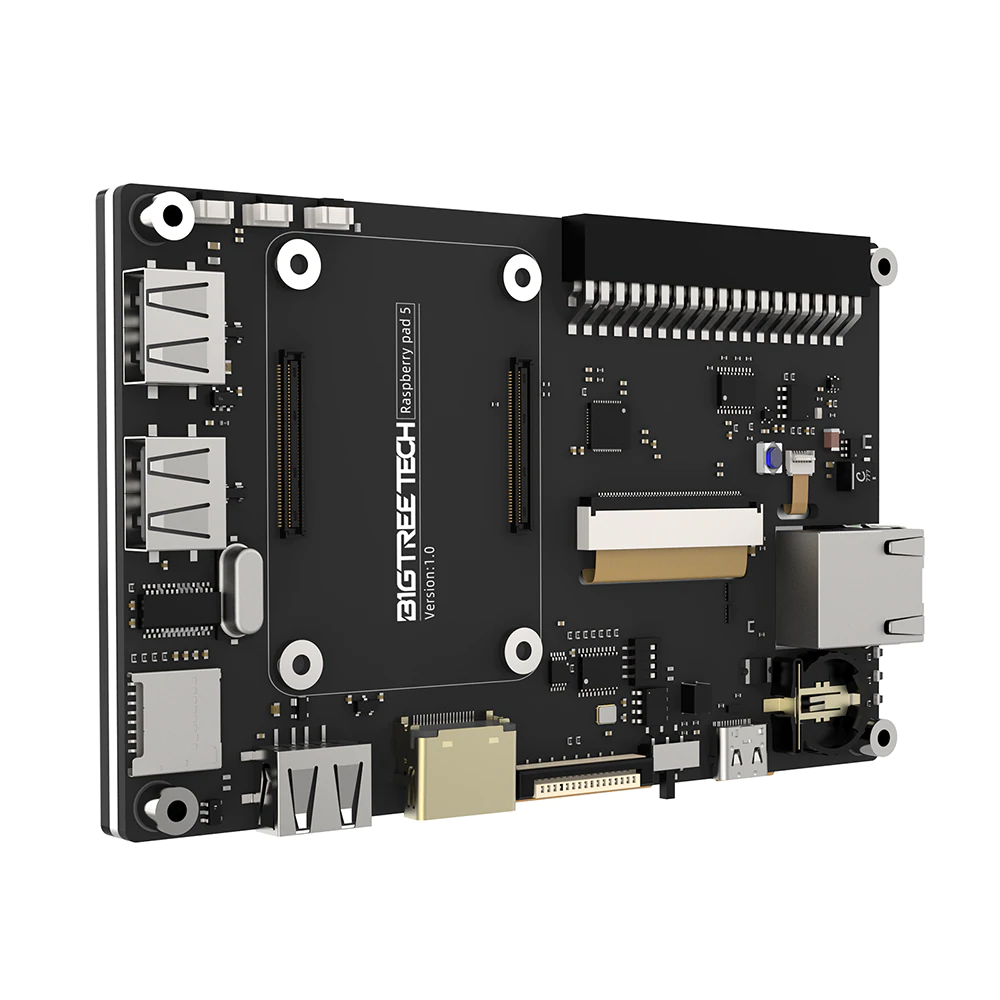 The Raspberry Pad 5 is currently available for sale for $99.00 (without the Raspberry Pi CM4 module) on the BIGTREETECH product page with various options to choose from. The bundle starts at $165 which includes Wi-Fi wireless connectivity as well.
Join 97,426 other subscribers

Archives