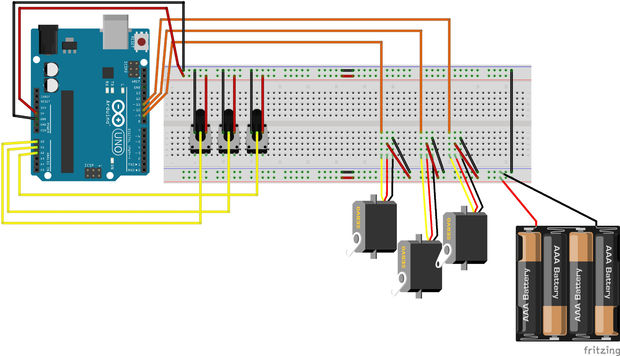 Control servo motors with potentiometers and Arduino
by break_it_fix_it @ instructables.com:
I needed to be able to control 3 different servo motors by altering the position of 3 potentiometers. There are lots of people out there doing things like this, but I couldn't find an exact match for everything I needed, so I decided to post up this instructable to bring everything I learned together in one place so that anyone else who wanted to do something like this could get it up and running quickly. This instructable is really a summary of other peoples excellent work and effort.
Control servo motors with potentiometers and Arduino – [Link]
Join 97,426 other subscribers

Archives