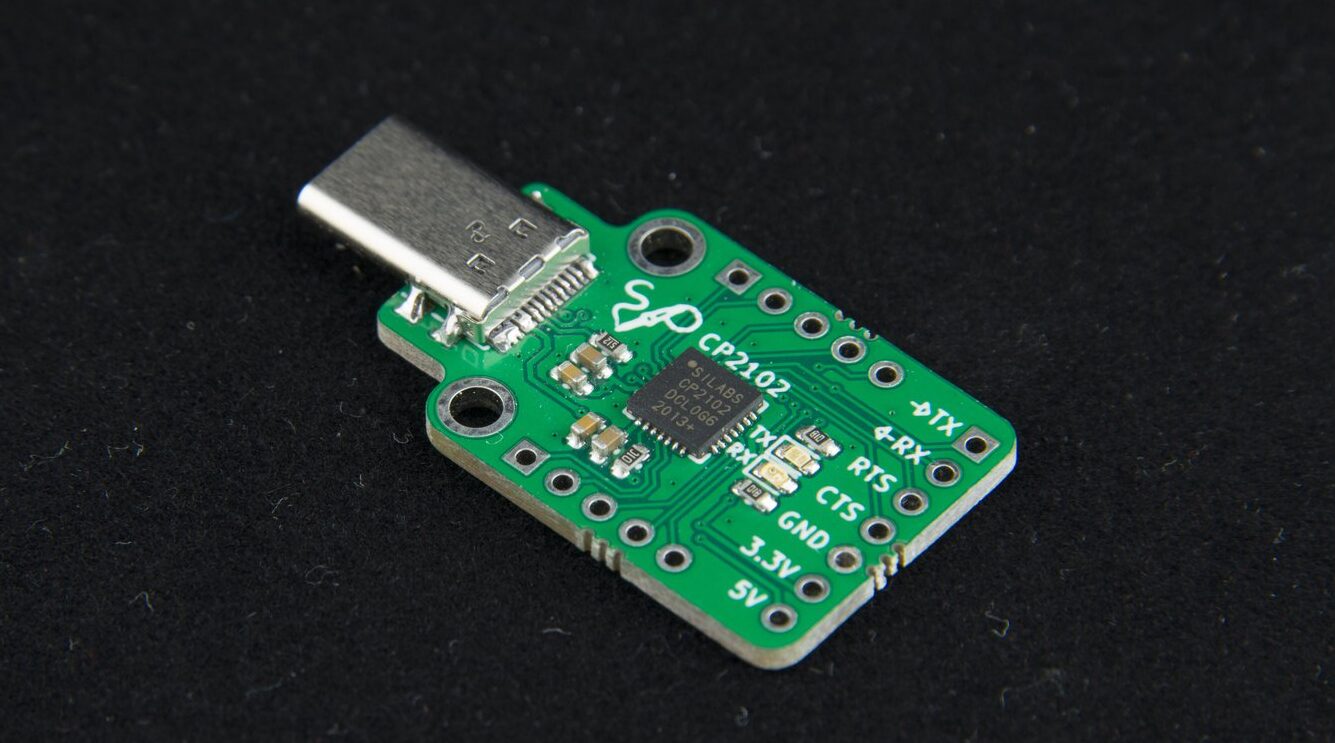 CP2102 USB to UART Breakout Board Features USB Type-C
Most of the devices now come with a USB Type-C for interfacing and connectivity. Also, the USB to UART conversion is crucial for interfacing if the working device only supports a UART port. CP2102 features a USB Type-C plug for this conversion from USB to UART. We also saw a USB to UART module based on MCP220 through GPIOs, also compact USB to a UART converter using a CH330 chip with an interface speed of 2Mbps. However, there is no mention of USB Type-C for these devices.
CP2102 USB to UART is a breakout board supporting USB Type-C. The board features the CP2102 chip which belongs to Silicon Labs' CP210x series dedicated for USB to UART Bridge through virtual COM port drivers that are needed for device functioning to facilitate host communication with CP210x based devices. These devices can also interface with a host using the direct access driver. These drivers make the USB device appear as an additional COM port available to the system.
Block Diagram of CP2102 Chip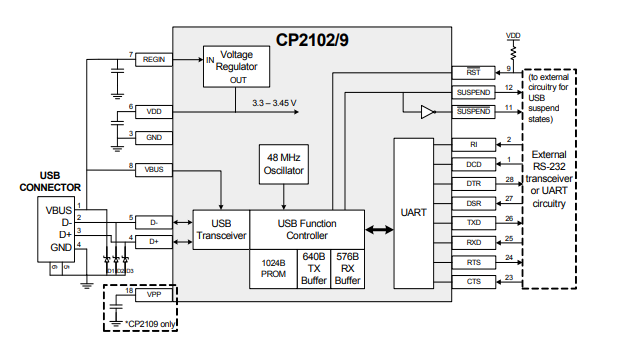 Talking more about the CP2102 chip, it has an integrated USB transceiver with no additional need for external resistors. It comes with a 1KB programmable ROM along with the one-time programmable EPROM. The voltage regulator gives a 3.3 V output. The asynchronous serial data bus of the C02102 USB to UART supports 576 bytes receive buffer and a 640 bytes transmit buffer with hardware handshaking functionality.
The device is a fast USB 2.0 compatible that can work at data transfer rates up to 1 Mbaud. Additionally, the board supports not only the common break-out RX/TX/RTS/CTS pins, but it also breaks out almost all the other pins.  For more details regarding the break-out pins, you can see them at the back of the board.  "The signal pins are 5V tolerant – they should work with both 3.3V and 5V." The CP2102 USB to UART board also comes with RX and TX LEDs for easing the debug issues by lighting up when data is transferring through an interface.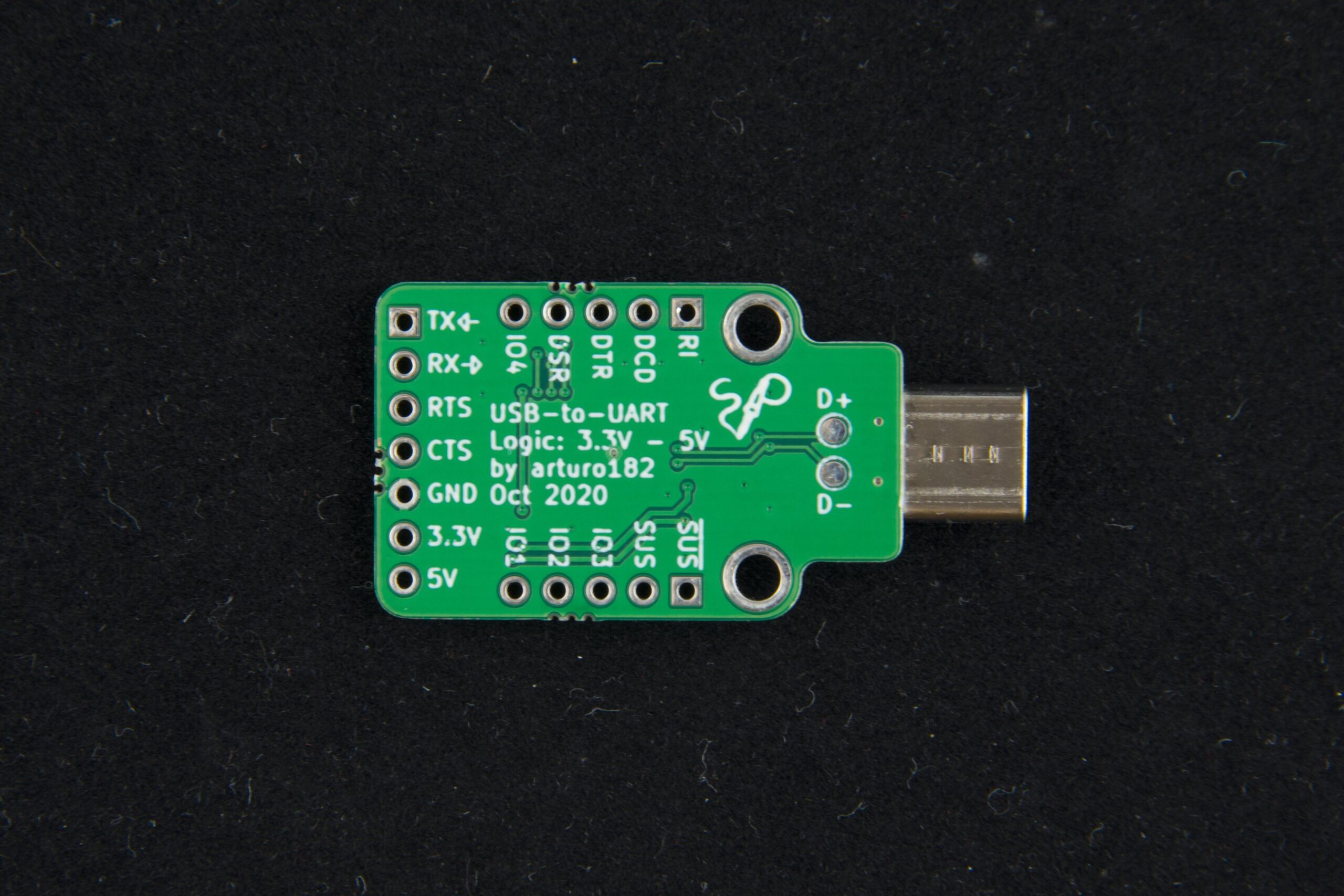 The motive of creating this device according to Tindie :
"We made this because certain laptops have only one USB A slot but have two USB Type-C slots. So, this board can have my USB-to-UART bridge connected and still have an empty USB A slot. This is even more useful with computers that have only USB Type-C slots."
The CP2102 USB to UART board is available on Tindie at $5.50 USD. It comes with an assembled CP2102 breakout board with a USB Type-C Plug and a male pin header. For more information visit the product page. Images and technical specifications have also been taken from the product page.
Join 97,426 other subscribers

Archives