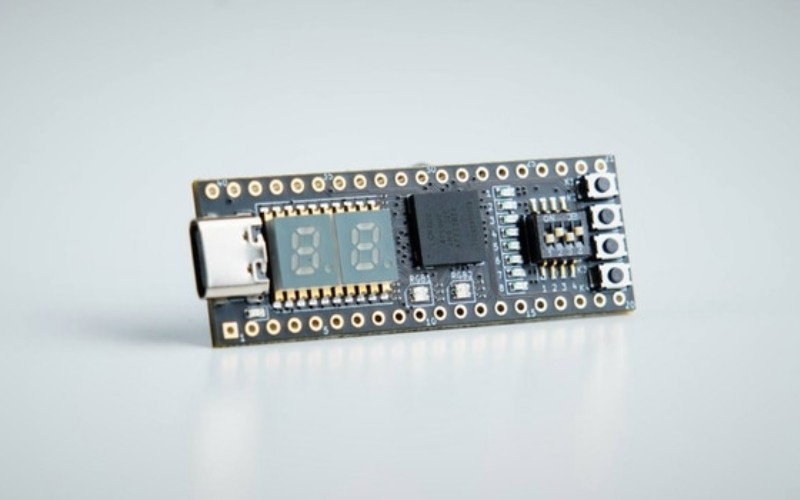 Crowdfunding STEPFPGA development board for beginners starts at $46
A Chinese tech company in partnership with EIM Technology has announced its STEPFPGA series, which includes the MXO2Core board. Beginners to the field-programmable gate arrays (FPGAs) can make use of the STEPFPGA development board as it is compact, reliable, inexpensive, and simple to learn.
The miniature FPGA development board, the STEPFPGA MXO2Core is based on the Lattice MXO2-4000 FPGA chip. This chip is multi-purposeful and multi-functional as it incorporates features of both FPGAs and CPLDs (complex programmable logic devices). The chip's built-in flash memory enables quick hardware configuration, which takes less than 10ms, while still incorporating 4000+ LUTs for moderate to commercial digital system design.
The board has 36 GPIO pins and by employing an internal phase-locked loop (PLL), the STEPFPGA MXO2Core's clock frequency can be boosted from 12MHz to 400MHz. The MXO2Core board does not require the installation of any driver and takes only a few seconds to flash the chip. Additionally, the board also features a UART TX and RX module which aid in debugging with a serial COM port on your computer. The board also offers a block of RAM of 92 Kbit and a user flash of 64 Kbit.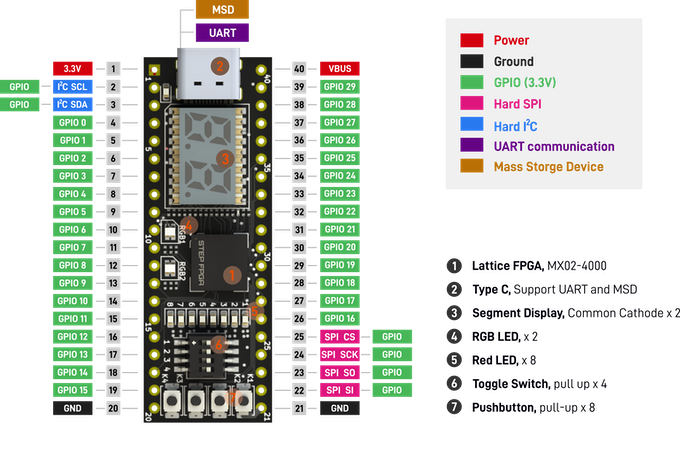 The components of this delicate board are lead-free, and Kickstarter mentions that some of the "0201 footprints parts are just a bit thicker than your hair". Made up of a four-layer PCB with immersion gold technology, the board features interactive components like LEDs, segment displays, switches, and push buttons allowing people to interact and examine outcomes in a tangible way. Furthermore, the DIP40 footprint offers you the option of expanding your projects on a breadboard or embedding the board in your projects.
The STEPFPGA MXO2Core board supports development on its Web-based IDE and Diamond IDE platforms. The user-friendly MXO2Core board facilitates the development of FPGA projects using the cloud-based IDE, Verilog which provides abundant pre-built examples and a simple interface. It is also compatible with the MacBook, Windows, and Linux operating systems.
Priced at $54.99, EIM Technology's STEPFPGA MXO2Core board, also known as the STEP-MXO2, can be ordered from EIM's Tindie store, with an expected delivery of the boards starting in July.
Join 97,426 other subscribers

Archives