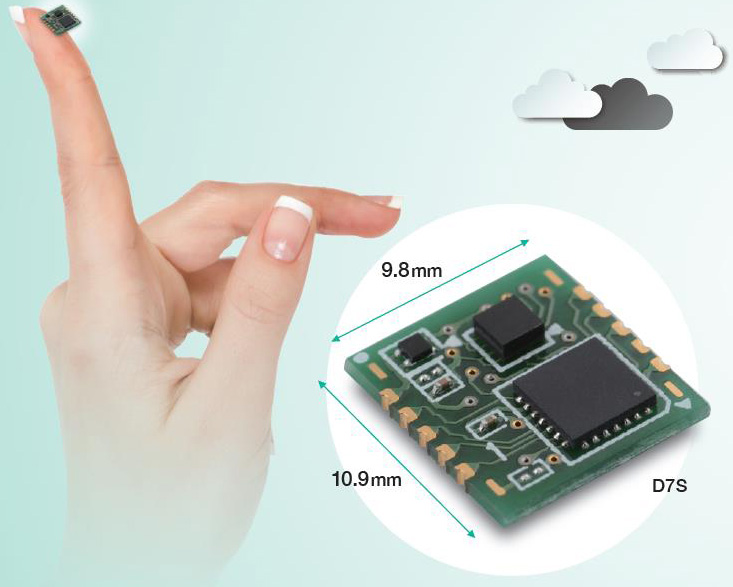 D7S Vibration Sensor From Omron
Omron announced a new seismic sensor and claims it's the world's smallest in size.
D7S sensor is a MEMS 3-axis acceleration sensor featuring OMRON's unique SI value calculation algorithm, which has a high correlation with the seismic intensity scale that indicates the magnitude of an earthquake and provides higher-precision judgment of seismic intensity scales.
The below diagram describes how D7S works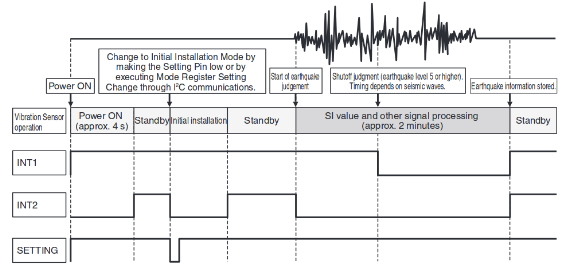 The sensor has two open-drain outputs INT1 and INT2. INT1 goes active (low) when shutoff judgment condition and collapse detection condition are met (earthquake level 5 or higher), INT2 goes active (low) during earthquake calculations, offset acquisition and self-diagnostic processing.
I2C is used for communication with the sensor for settings and obtaining earthquake-related information.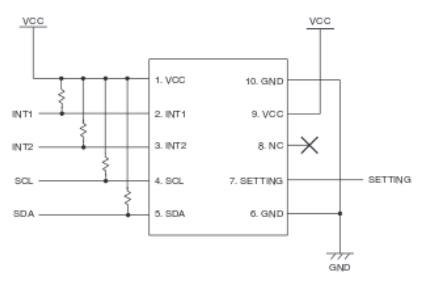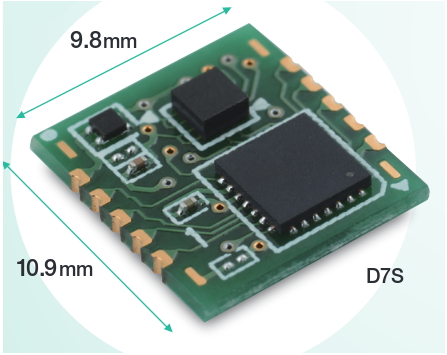 [Datasheet] – [Product Page]
D7S is a surface-mount compact module with 10.9 × 9.8 mm dimensions. I found the new sensor on Mouser and the price per unit is about $22 (USD) for 1-unit quantity order.
Join 97,426 other subscribers

Archives