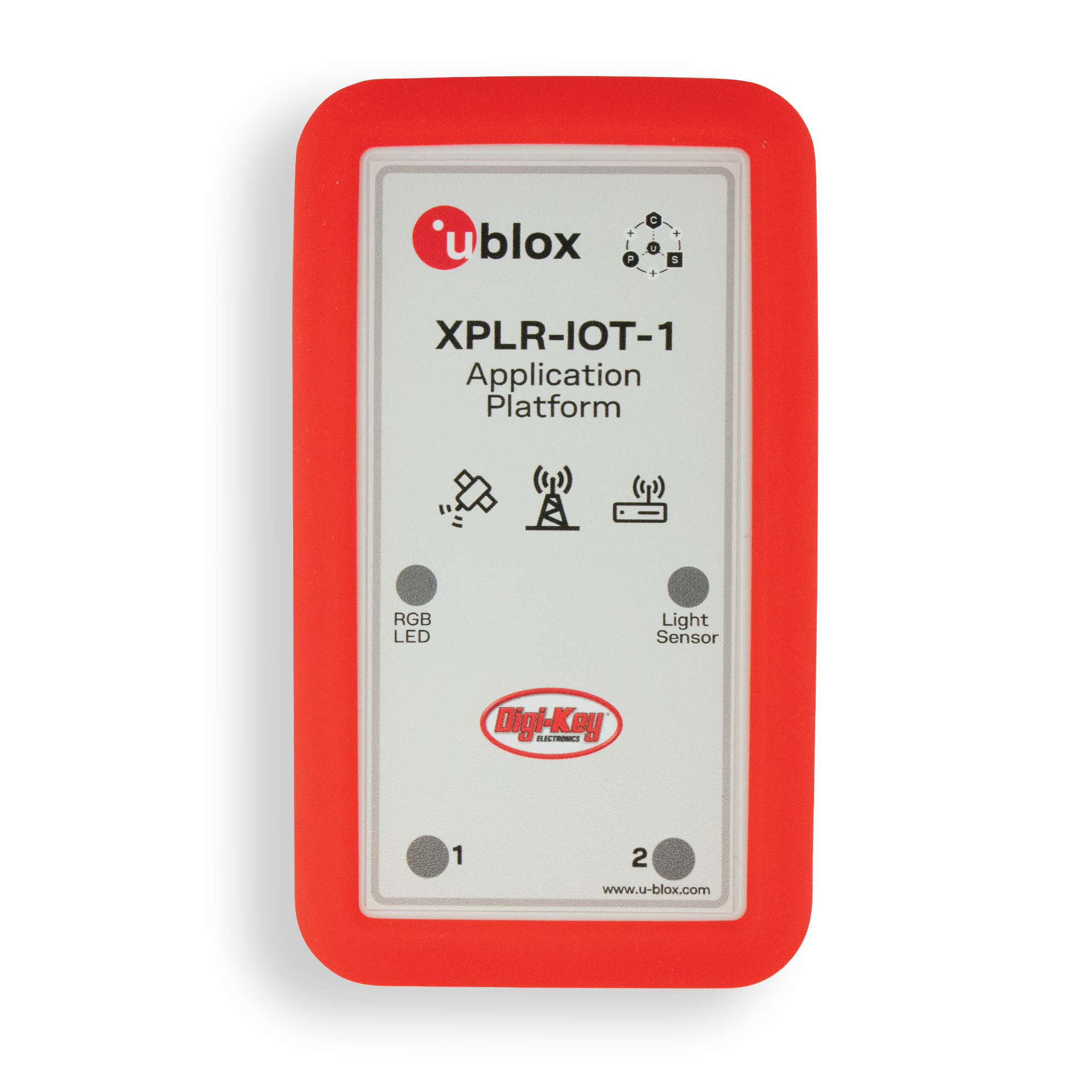 Enhancing the development of IoT applications using the U-Blox XPLR-IOT-1 kit
To address the increasing complexity of IoT devices, U-Blox, known for developing wireless communication technologies, has announced the multifunctional application board U-Blox XPLR-IOT-1 over evaluation kits (EVKs). The hardware is an all-in-one package for testing, evaluating, and validating IoT applications that integrates all U-Blox technologies and services into a powerful prototyping platform with a wide range of sensors and interfaces as well as cloud connectivity.
The all-new XPLR-IOT-1 kit is to make the designing and development of complex IoT applications extremely easy, fast, and user-friendly while reducing the time to market. The board's core MCU is the U-Blox NORA-B106 Bluetooth LE 5.2 radio module, which hosts the application software and controls other modules. This incorporates a U-Blox SARA-R510S module with built-in cloud security for LTE-M and NB-IoT cellular connectivity. Additionally, it features U-Blox NINA-W156 WiFi and a MAX-M10S positioning module to track four global navigation satellite system (GNSS) constellations at the same time. Hence, provide highly accurate location data whenever GNSS coverage is available.
"The hardware is complemented by a broad selection of sensors commonly used in IoT applications, including accelerometers and gyroscopes, a magnetometer, and temperature, humidity, pressure, and ambient light sensors."
By providing a trial subscription to MQTT Anywhere, the kit makes it simple for engineers to get started with U-Blox services. The trial accounts enable connection to the Thingstream IoT service delivery platform. The kit can publish data to the cloud and demonstrate a comprehensive end-to-end solution with only a few manual steps.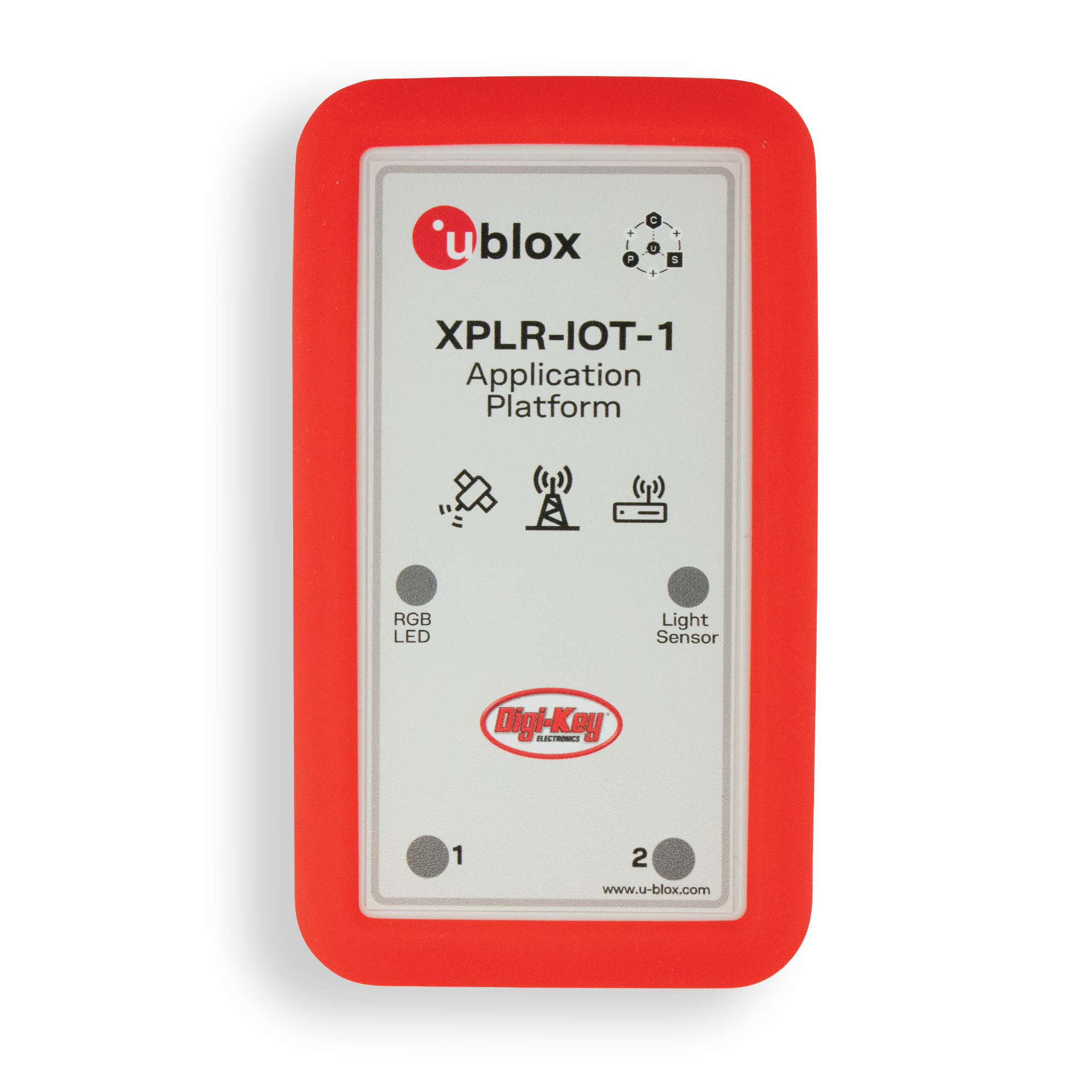 The XPLR-IOT-1 kit connects to the U-Blox MQTT Anywhere service using the MQTT-SN (MQTT for sensor networks) protocol for power and data-efficient communication with the Thingstream platform. Instead, if the user prefers Wi-Fi, the built-in Wi-Fi module and the U-Blox MQTT Now service provide an alternative route to the cloud. With U-Blox's positioning in cloud service, tracking applications with the most demanding power needs, such as freight container trackers, may achieve four times longer battery life. CellLocate, on the other hand, is a mobile-network-based location service that extends tracking beyond the reach of GNSS signals.
"The XPLR-IOT-1 is fully geared towards rapid development, testing, and validation of IoT solutions. Offering a single platform to develop a variety of IoT use cases, the versatile explorer kit reduces the expertise required for hardware, software, and service integration and code development," says Pelle Svensson, Senior Principal, at U-Blox.
Users can implement numerous sophisticated IoT applications that are highly efficient in terms of both performance and power consumption, along with various other features including good connectivity and a wide range of hardware and software support. XPLR-IOT-1 developers can leverage code from U-Blox's ubxlib GitHub repository to accelerate prototyping of solutions spanning from wireless sensor networks to indoor and outdoor tracking systems to industrial or smart building gateways.
If you want to try out the all-new XPLR-IOT-1, the manufacturer plans to release the kit in June 2022, initially via Digi-Key.
Subscribe to Blog via Email
Join 97,462 other subscribers
Archives