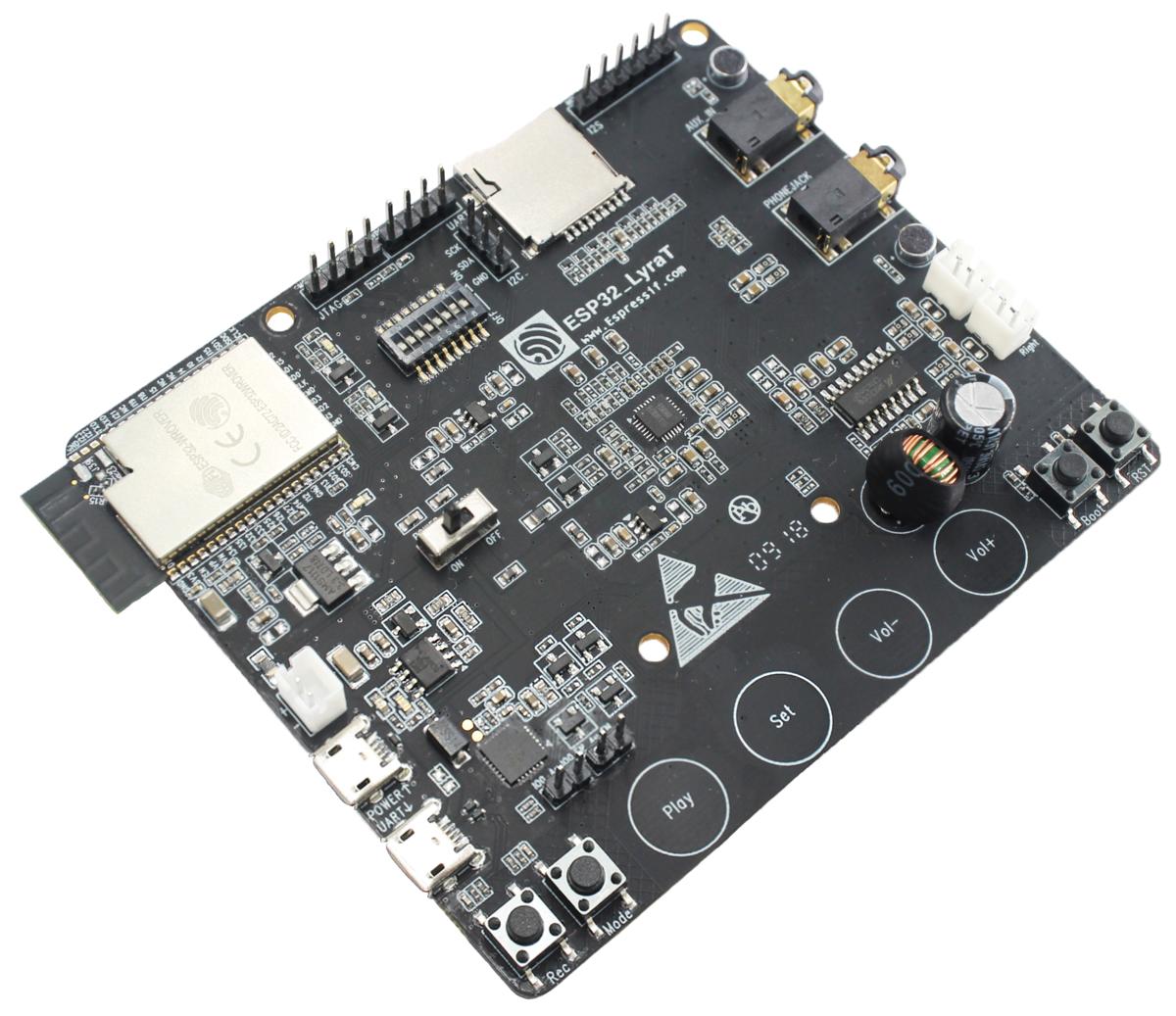 ESP32-LyraT – An Open Source Development Board For Smart Audio Applications
Espressif systems has been working on different audio applications including smart speakers. Despite the fact that they have been developing their audio applications, as of February 2018, none of ESP32 software development kits was easily accessible and the hardware kits were not able to take on any new tasks. So, there were no chances to improve or implement new things using the hardware kits. Therefore, it was not surprising when the company released ESP32-LyraT.
ESP32-LyraT is an open-source development board, supporting Espressif Systems' ADF (ESP-ADF Audio Development Framework), one-key Wi-Fi configuration, a wake-up button, voice wake-up, voice recognition, cloud platform access, and an audio player.
The goal was to improve the audio applications of the kits being produced, and this was achieved through ESP32-LyraT, the only board released by Espressif Systems with adequate documentation. ESP32-LyraT has different voice commands and interactive voice functions; it allows the fast development of applications relating to consumer electronics, wearables, smart speakers, smart home applications and automation. The board facilitates the quick and easy development of dual-mode (Bluetooth + Wi-Fi) audio solutions.
The block diagram below presents main components of the ESP32-LyraT and interconnections between components.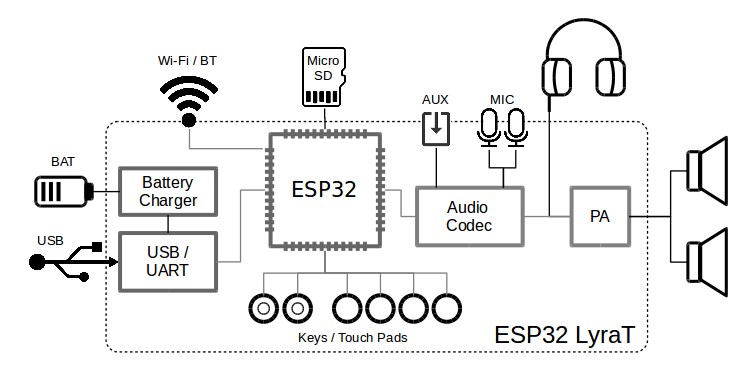 Features of ESP32-LyraT include UART, USB Power Port, a battery charger chip, an audio codec chip; a sound card which is built in the motherboard for providing sound output. There is also a PA chip, a JTAG header, and UART header. Other parts include the two keys which are the function keys and the boot keys. ESP32-LyraT has a micro SD slot available, a green and a red LED and an ESP32 WROVER Module.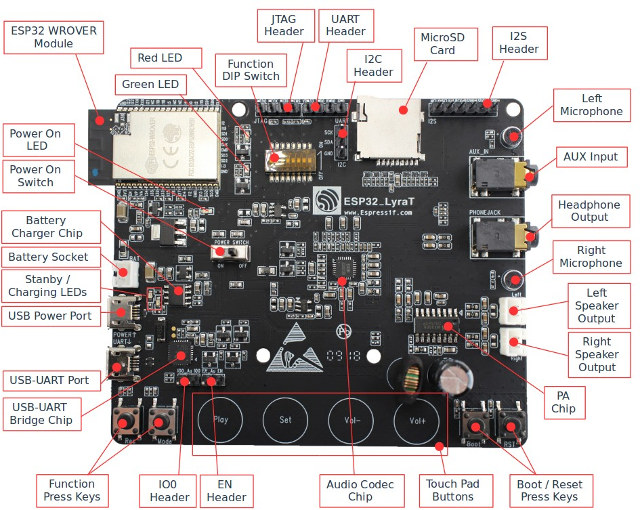 Below are some of the device specifications:
Wireless module – ESP32-WROVER module with WiFi and Bluetooth LE
Audio –

Many audio inputs – Wi-Fi, BT-audio, DLNA, 3.5mm audio Line-in
3.5mm headphone jack
2x microphones
Speaker connectors

Storage – micro SD slot
Debugging – JTGA header, USB UART
Misc  – Touch sense buttons, function/boot/reset keys,  DIP switch for configuration
Power – 5V via micro USB port; battery header + charger chip
Some Key Featuers
SoftAP and Station mode.
Various mainstream, both lossy and lossless, compressed audio formats, including M4A, AAC, FLAC, OGG, OPUS, MP3, etc.
Two microphones for the development of near-field and far-field voice recognition applications.
BLE network configuration, and smart network configuration with apps, such as WeChat.
The ESP32-LyraT board is available for purchase and is being sold for just 22 Euros on Olimex. More information about the product can be found here, and the ESP32-LyraT User Guide is available for download here.
Join 97,426 other subscribers

Archives