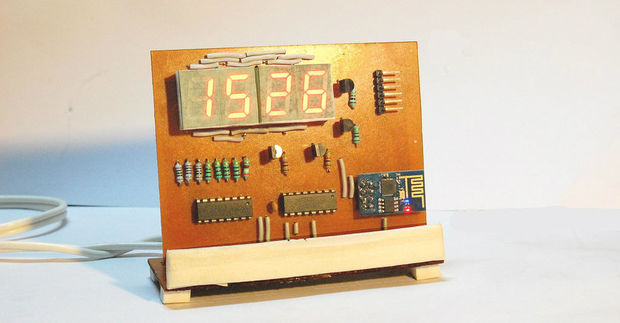 ESP8266 Desktop Clock – WiFi Synchronised
This project is a wifi synchronised desktop clock using 7-segment displays. The heart of the project is a ESP8266 board.
The ESP8266 is a awesome chip; with integrated WiFi, 80MHz clock speed, total 160kb RAM, 512kb of flash memory, and a ton of other features, it makes a regular Arduino look like a joke. The project shown in this Instructable is based solely on the ESP8266-01 module, unlike several other projects on the web where it is used in tandem with another microcontroller. This makes it great demonstration of the capabilities of the ESP chip.
ESP8266 Desktop Clock – WiFi Synchronised – [Link]