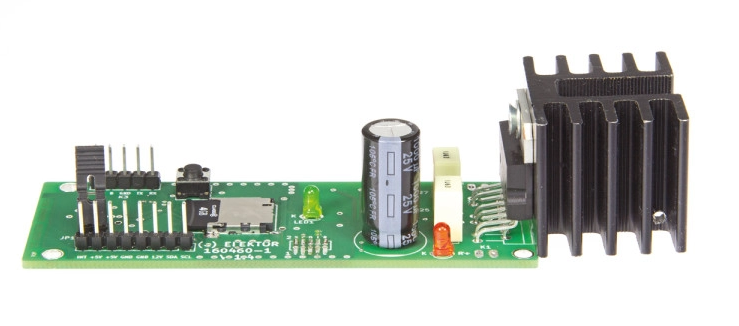 Free Elektor Article: Card Sound
With a smartphone or an MP3 player it's easy to play audio files, but generally not at room strength or if you can, only in wretched quality. The Card Sound project makes it possible to fill the room with music and have excellent sound reproduction! This lightweight and compact player also stands out for its modest quiescent current consumption and desirable extra features such as I²C and RS-485 control.
Quick Features:
Analogue/digital supply voltages: 3 to 18 VDC / 4.5 to 12 VDC
Analogue/digital current requirements: see Measurements panel
Sinewave output power Pout into 4 or 8 Ohm: 12.5 W or 6.25 W (measured at 10.0 V peak-to-peak)
Output: short-circuit protected max. 2 A
Harmonic distortion: see Measurements panel
Zero-value noise: around 1.4 mW
Data formats: PCM 16, 24, 32-bit for each of 32, 44.1, 48, 96, 128 kHz Stereo
Dimensions (L x W x H): 89 x 33 x 30 mm
Weight without SD card: 26 g
Figures valid with a supply voltage of 5 VDC (digital) and 12 VDC (analogue) for a 1 kHz sinewave signal with 16 bits and 44.1 kHz sampling rate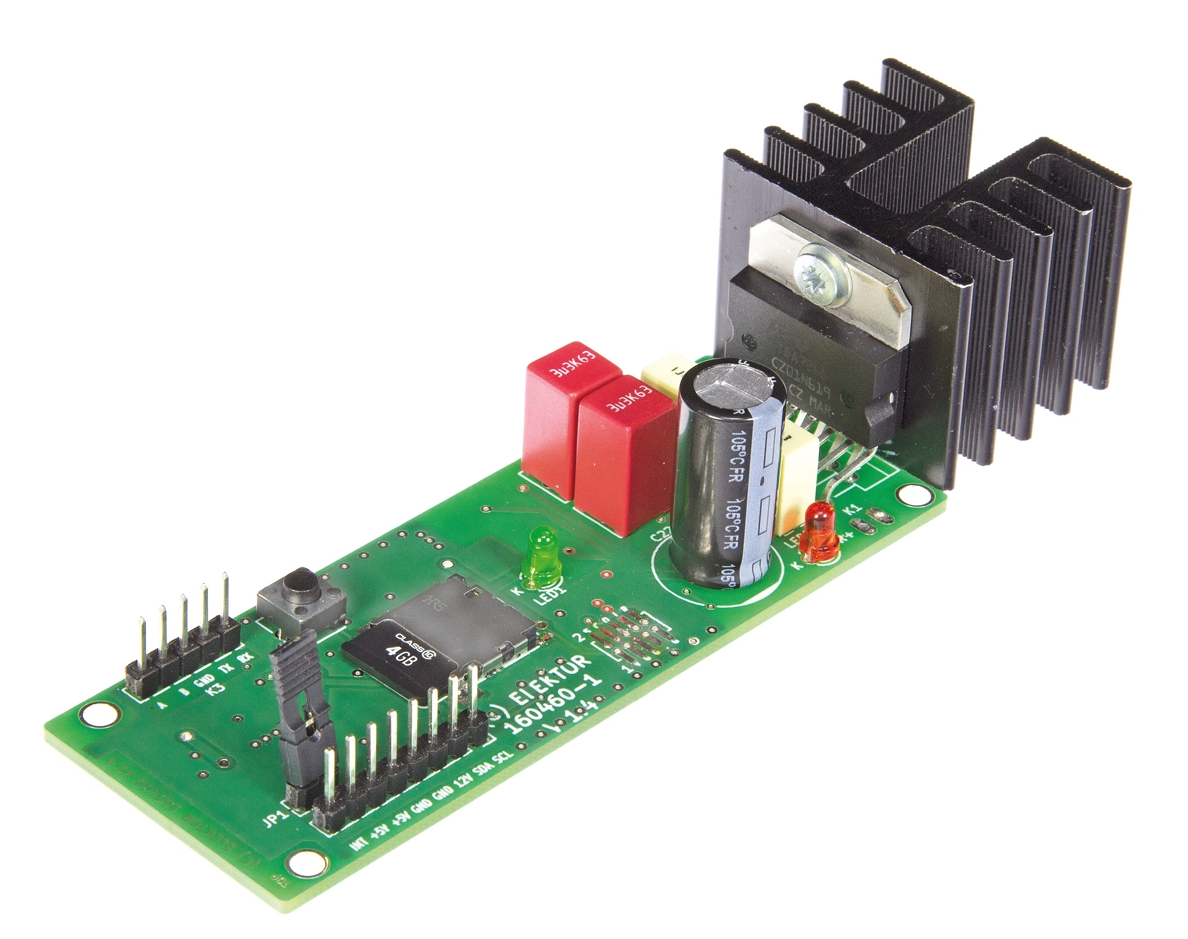 Article Details:
Original publication: Elektor magazine issue 1/2018 on page 44.
Author: Falko Bilz
Free download expires: Friday 31 January, 2019.
Original article production number: 160460
PCB available: yes, see Products below
Like what you're seeing? Then go to the article page and download a pdf copy of the full, original article. Downloading is free from Friday 24 January to Friday 31 January 2020.
Join 97,426 other subscribers

Archives