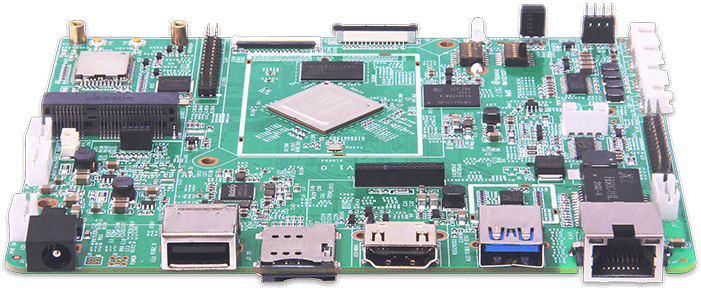 Geniatech K3-3568 Development Board for Smart Display Devices
Six months since the release of the Geniatech DB10 AI development board for smart automation applications, the manufacturer has come up with an RK3568-based K3 intelligent development board with high performance and stability. More than a year after the launch of RK3568, it is surprising to see Geniatech embed the system-on-chip in its newest development board. There are several reasons to choose this SoC over the recently introduced powerful and high-performance chips. Let us dive into what makes K3 so much RK3568.
Rockchip RK3568 is a general-purpose SoC made in 22nm process technology, designed for industrial control automation deployment. At the heart of the SoC is the Arm-based Cortex-A55 processor integrated alongside Mali G52 2EE graphics processor supporting 4K video decoding and 1080p video encoding. With built-in NPUs and embedded Neon co-processors can be utilized for lightweight AI workloads. Officially supporting Android 11 and Linux distros, Rockchip RK3568 makes it into the world of IoT gateways, industrial equipment and vehicular subsystems.
Specifications of K3-3568 Development Board
CPU: Rockchip RK3568 Quad-core Arm Cortex-A55 processor, Neon co-processor and FPU
GPU: Mali G52 2EE supporting OpenGL ES 1.0, 1.2, 3.0, 3.1, 3.2, Vulkan 1.1, and OpenCL 2.0
NPU: 0.8 TOPS for AI workloads
Storage: 8GB, 16GB, 32GB, 64GB
Memory: 2GB, 4GB, 8GB LPDDR4 RAM
Wireless connectivity: Bluetooth 5.0 (optional), IEEE 802.11a/b/g/n/ac Wi-Fi (ax optional)
USB interface: 1x USB 3.0 and 1x USB 2.0
Camera connection: Integrated dual ISP with support for image sensor up to 18MP
Expansion: 1x UART, 1x Mic array, 1x speaker socket, MIPI DSI, HDMI IN, HDMI OUT, M.2 and Mini PCIe socket
Operating system: Android 11.0 and Debian 10
Power: 12V/2A
Dimensions: 142×118 mm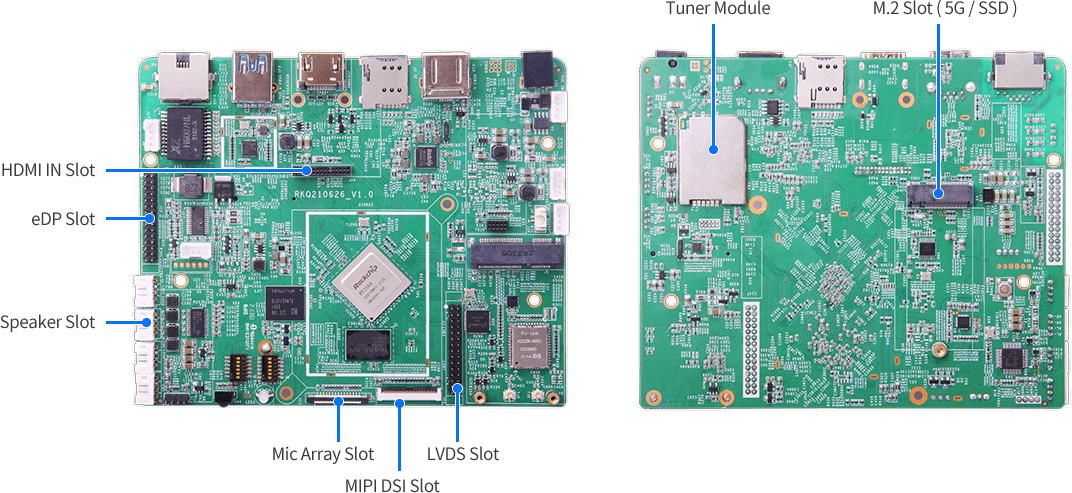 One of the interesting things about the Geniatech K3-3568 development board is the option to connect 4G LTE module via Mini PCIe socket and SIM card slot as well as the 5G module through M.2 socket. This gives you the flexibility to deploy the hardware for a smart display connected via 4G/5G or even Wi-Fi 6. As expected, the hardware supports Android 11.0 and Linux distro Debian 10.
Geniatech has not publicly disclosed the pricing or availability of the development board. If you are looking for bulk volume, the manufacturer seems interested in discussing potential pricing. For more details on the Geniatech K3-3568 development board, head to the official product page.
Join 97,426 other subscribers

Archives