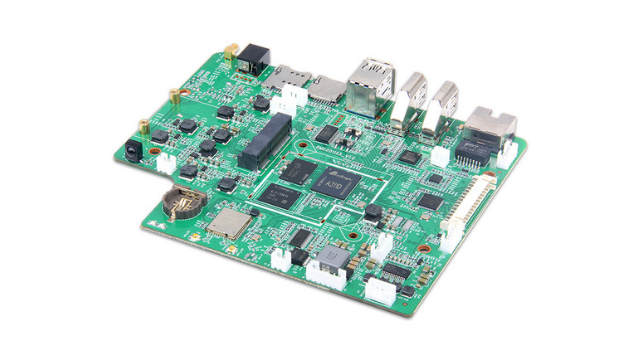 We recently saw a Banana Pi BMP-M2S single-board computer that was powered by the powerful Amlogic A311D processor. Prior to the release of Banana Pi BMP-M2S, the Geniatech DB10 AI development board came to light with the same AI processor onboard. The DB10 AI development board is huge hardware when compared to the Banana Pi BMP-M2S SBC. But of course, looking at the number of interfaces it is justifiable.
Regarding the onboard powerful AI processor featuring quad-core ARM Cortex-A73 and a dual-core Cortex-A53 core with L2 cache to improve system performance. The integrated ARM Mali-G52 MP4 (6EE) supports OpenGL ES 3.2, Vulkan 1.0, and OpenCL 2.0. The hardcore NPU is capable of providing high performance for AI tasks with a speed of 5 TOPS and supports INT8 inference for all deep learning frameworks including TensorFlow and Caffe.
What's inside Geniatech DB10 AI development board
CPU: Quad-core ARM Cortex-A73 and Dual-core ARM Cortex-A53 CPU
GPU: ARM Mali-G52 MP4 (6EE)
NPU: Performance at 5 TOPS
Wireless connectivity: 3G/4G (optional), IEEE 802.11 a/b/g/n/ac, Bluetooth 4.2/5.0(Optional)
Memory: 2GB LPDDR4(4GB optional)
Storage: 16GB eMM(8~64GB optional)
Video interfaces: 1x HDMI IN, 1x HDMI Out,
USB: 1x USB3.0, 3x USB2.0,
Serial ports: 1x 2-wire UART, 1x 2-wire UART/Debug,
Camera interface: 2x MIPI CSI (1 x 4-lane MIPI CSI, 1x 2-lane MIPI CSI),
Storage expansion: 1x PCIe,
Miscellaneous: 1x speaker, 1x mic
OS: Android 11.0 or Linux
Power: DC 12V/2A
Dimensions: 142mm x 117mm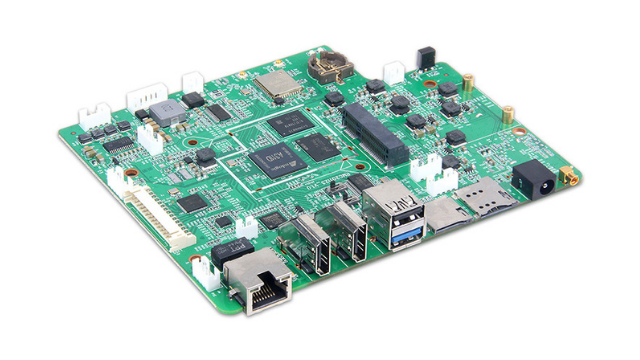 The video interface through HDMI IN gives the maximum resolution of up to 1920 x 1080 pixels at 60 frames per second, while the HDMI OUT has the support for maximum resolution of 4096 x 2160 pixels at 60 fps. With the 4GB LPDDR4 variant, the hardware is expected to be smooth for high-end multimedia applications that involve video interfacing.
Geniatech DB10 AI development board comes with optional 3G/4G support while inbuilt Wi-Fi 802.11 a/b/g/n/ac and Bluetooth. It is fascinating to see Wi-Fi 802.11ac support that can give a high data rate for video transfer. The board can be powered using a DC jack at 12V/2A. If you are interested in purchasing the board that runs Android and Linux, please visit the product page where the pricing is not yet disclosed.
Join 97,426 other subscribers

Archives