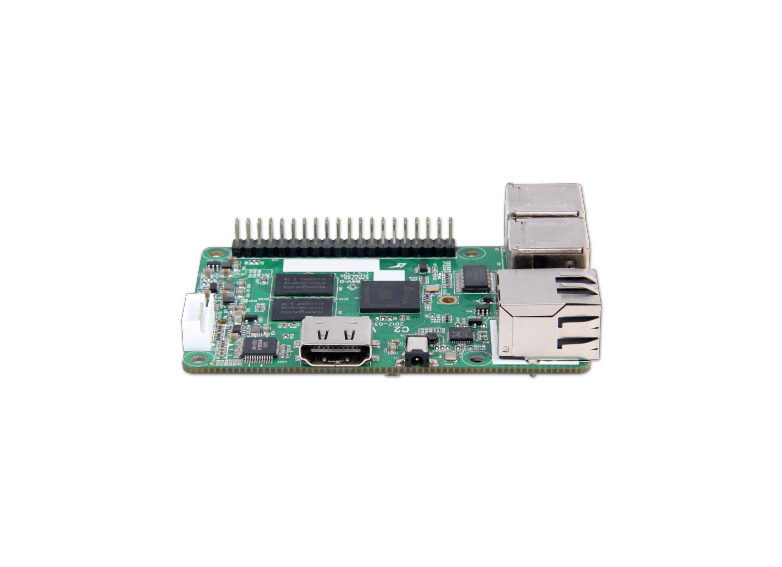 Geniatech's XPI-S905X Board supports HDMI 2.0 and optional M.2 slot
Geniatech is popular for their Amlogic based Tv boxes but recently have launched some development boards such as Developer Board IV and Developer Board 8 powered by Snapdragon 410E and 820E respectively. Recently, Geniatech launched a new Raspberry Pi pseudo-clone called the "XPI-S905X" which has a quad -A53 Amlogic S905X plus 2GB RAM, up to 16GB eMMC, 4K-ready HDMI 2.0, LAN, 4x USB, touch-enabled LVDS, and optional M.2. The board is clocked at  1.6GHz to 2GHz.
Price and availability of the XPI-S905X are unknown, and since the company has been launching single board computers for a couple of years, there hasn't been any for sale for the retail market. So one can assume the boards are designed for their customers who may want to start evaluation, prototyping and software development on such boards. So it seems to be aimed at the OEM market.
Notebook Italia discovered the XPI-S905X, and picked up by CNXSoft. The Amlogic S905X was featured in the original Khadas Vim SBC. (The Khadas Vim2 advances to an octa-core, -A53 Amlogic S912). It also featured in Libre Computers' Le Potato, also known as the AML-S905X-CC. The XPI-S905X has roughly the size of the Le Potato, and has the feature set of the Raspberry Pi 3 and upgrades the HDMI port to a 4K ready HDMI 2.0.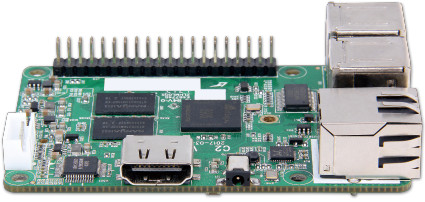 A video was released by NoteBook Italia at the "Global Sources 2018 Trade Fair" in Hong Kong. At the end of the video, Geniatechs CEO's said they plan on making more XPI boards based on other Amlogic processors, as well as Rockchip and Realtek SoCs. The Geniatech SBC also includes dual-channel LVDS with an optional 10-point capacitive touchscreen, in addition to the standard compound video/analog jack. The Pi's RAM can be loaded twice with 2GB, and up to four times the storage, with up to 16GB eMMC. There's an optional M.2 slot with SSD support.
On the contrary, there's no onboard WiFi/Bluetooth module, and it's unknown if the M.2 slot supports a wireless module. Ιf you want an Amlogic S905X board with Raspberry Pi form factor, for now, you can easily get Libre Computer AML-S905X-CC "Le Potato" board on Amazon for $35 or $45 (2GB RAM).
Specifications listed for the XPI-S905X include:
Processor — Amlogic S905X (4x 64-bit Cortex-A53 cores @ 1.6GHz to 2GHz); penta-core Mali-450 MP2 GPU (3x fragment/pixel cores plus 2x vertex shader cores) @ 750MHz
Memory – 2GB DDR3 RAM default (1GB also possible) 0GB, 8GB, or 16GB eMMC 5.0 MicroSD slot (bootable), Optional M.2 slot with SSD support
Networking — 10/100 Ethernet port
Media I/O – HDMI 2.0a port (3840 x 2160 @ 60Hz) with audio, Dual-channel LVDS with optional 10-point capacitive touchscreen, CVBS jack (composite video, analog audio)
Other I/O – 4x USB 2.0 host ports, Micro-USB 2.0 OTG port, 40-pin GPIO expansion
Power — 5V input via micro-USB
Weight — 46 g
Dimensions — 86 x 56 x 16mm
Operating systems — Android 5.1 or 7.0, Debian, Ubuntu
More information may be found on Geniatech's XPI-S905X product page
Join 97,426 other subscribers

Archives