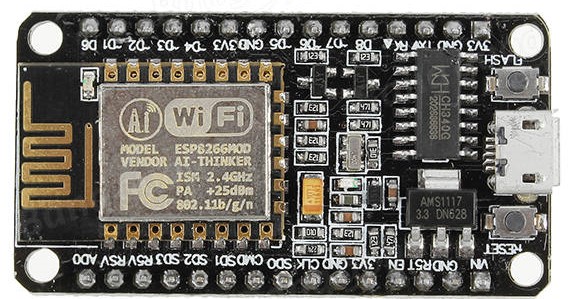 Getting Started with the NodeMCU (ESP8266 Based Development Board)
As the popularity of Arduino boards increased, the demand for boards which comes embedded with some of the add-ons used with the Arduino increased. One of the most popular add-ons were the WiFi modules which are used to connect Arduino boards to the internet. Several boards were released by different manufacturers which used the Arduino form factor and had onboard WiFi module, but none of these boards became as popular as the NodeMCU. Today, we will be exploring how to use the NodeMCU board in projects and especially how to easily program the board using the Arduino IDE.
The NodeMCU is an ESP8266 WiFi based microcontroller board that helped overcome some of the difficulties associated with several versions of boards based on the ESP8266 WiFi module/chips from Espressif.
Getting Started with the NodeMCU (ESP8266 Based Development Board) – [Link]
Subscribe to Blog via Email
Join 97,591 other subscribers
Archives