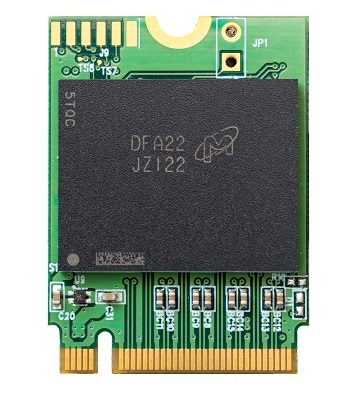 High density robust SSD offers densities up to 1TB in a 16×20 mm BGA
2100AI/AT SSD Family – High density robust SSD offers densities up to 1TB in a 16×20 mm BGA
Micron has officially launched the Micron 2100AI/AT– an industrial- and automotive-grade PCIe NVMe Industrial SSD family based on 64-layer triple-level cell (TLC) 3D NAND technology. Available in 64GB-1TB BGA and 256GB-1TB M.2 form factors, the new 2100AI/AT series is Micron's first offering with a PCIe interface supporting the NVMe protocol that is designed to address the needs of the industrial segment: longevity, reliability, quality, ruggedness, and application-specific features such as namespace, autonomous power transitions, and boot emulation.
These SSDs are ideally suited for the Aerospace and Defence market combining an extended temperature range and robust data protection features, along with Micron's long-term product commitment and customer collaboration, creates a design that stands apart from the competition.
Designs that require high endurance can take advantage of application-specific features provided by these PCIe NVMe SSDs, such as namespace. With the namespace feature, a portion of the SSD (or the entire SSD) can be converted to SLC mode.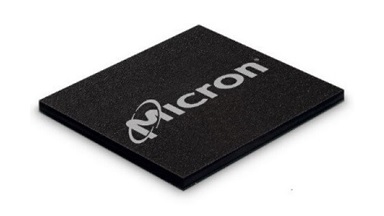 In addition to having a removable M.2 form factor, the BGA form factor offers a highly ruggedized solution for industrial applications—providing up to 1TB of storage space. Systems requiring greater than 1TB can utilize multiples of these devices to take advantage of the 16mm x 20mm package size.
Benefits
Extended Temperature Ranges: Withstand extreme environments via an industrial temperature range (2100AI: –40°C to 95°C), and automotive temperature range (2100AT: –40°C to 105°C), and adaptive thermal throttling.
Robust Data Security: Protect data with industry leading and on-the- fly hardware-based encryption, secure firmware download, and cryptographic erase.
Data Path Protection: Help protect user data as it passes through the SSD.
Power-Loss Protection: Protect data at rest, helping to ensure data integrity in unexpected power-loss events.
Responsive Performance: Deliver significantly faster boot, file and application load times compared to traditional hard drives.
Low Power Consumption: Consume considerably less power than typical hard drives.​
more information: www.micron.com
Join 97,426 other subscribers

Archives