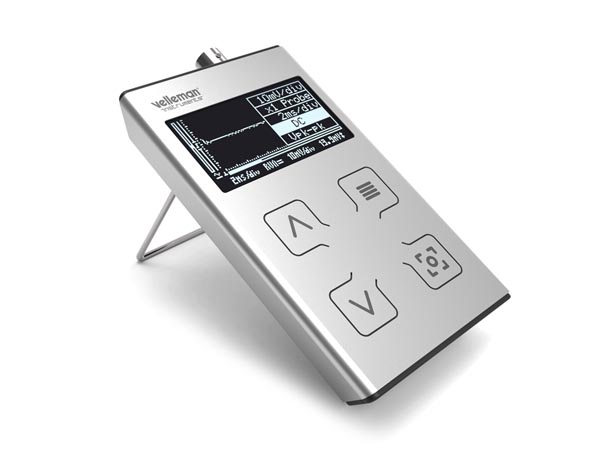 Velleman Inc., a producer and a distributor of electronics, has produced a new handheld oscilloscope with the same power of its HPS140, but with smaller size and modern design.
HPS140MK2 is a 11.4 x 6.8 x 2.2 cm versatile component tester that fits in your pocket. This small oscilloscope features a real time 40 MS/s sampling rate with up to 10 MHz bandwidth and 0.1 mV sensitivity.
HPS140MK2 features:
40 Mega samples/sec in real time
Bandwidth up to 10 MHz
Full auto range option
Sensitivity down to 0.1 mV
Signal markers for amplitude and time
Memory hold function
Direct audio power measurement
The device is powered by 4 AAA batteries. On the front panel you can find four buttons; menu, up, down, and hold. The display is used to menu options and received signal. On the top side you will find an on/off switch and a BNC input connector that can accept maximum input of 100Vp.On the bottom side there is an X10 probe test signal.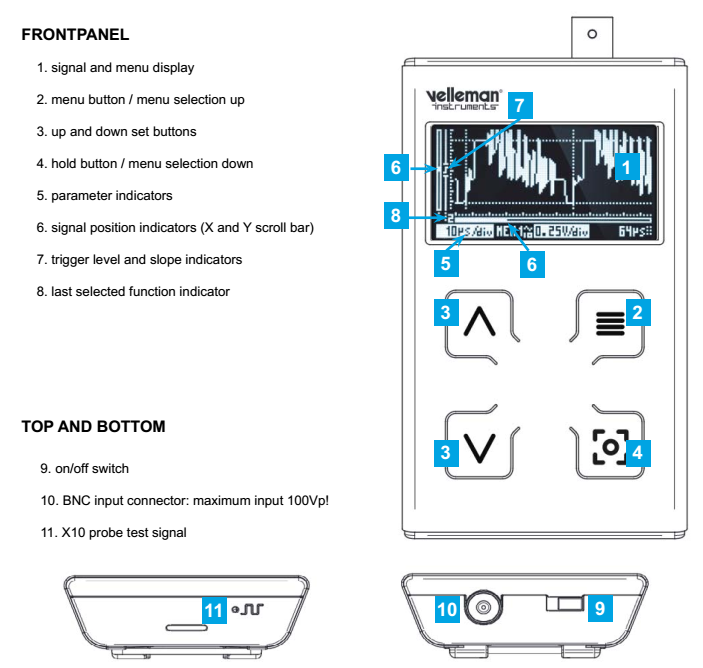 Specifications:
Bandwidth: up to 10 MHz (-3dB or -4dB at selected ranges)
Input range: 1 mV to 20 V / division in 14 steps
Input coupling: DC, AC and GND
Real-time sample rate up to 40 MS/s
AD resolution: 8 bits
Time base: 250 ns to 1 h per division
Auto set-up function (or manual)
Probe x10 readout option
Readouts: DC, AC + DC,True RMS, dBm, Vpp, Min-Max. (±2.5%)
Audio power measurement from 2 to 32 ohms
Hold & store function
Time and voltage markers readout
Max. 100 Vp AC + DC
Monochrome OLED
Power supply: 4 x 1.5 V AAA batteries (not incl.)
Operating time: up to 8 hours on quality Alkaline batteries
Dimensions: 114 x 68 x 22 mm
Weight: 166 gr
Current consumption: max. 150 mA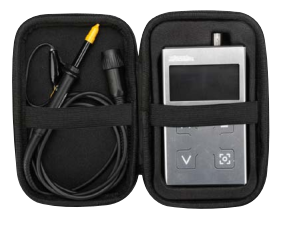 The product is available for $150 on Velleman store. Additional parts will be available soon including component tester 'HPS141' to receive all useful information about resistors, transistors, diodes and more, including their pin out identification, and the 'HPSP1' protective pouch.
Join 97,426 other subscribers

Archives