IkaScope – a new wireless oscilloscope probe
ikalogic.com launched "IkaScope" a new wireless oscilloscope probe that is able to make measurements directly on your mobile phone or your laptop. IkaScope transfers measured signals over high speed wifi connection and it will remember your home or office access points. It will work with iOS, Android and Windows devices (OSx will also be supported).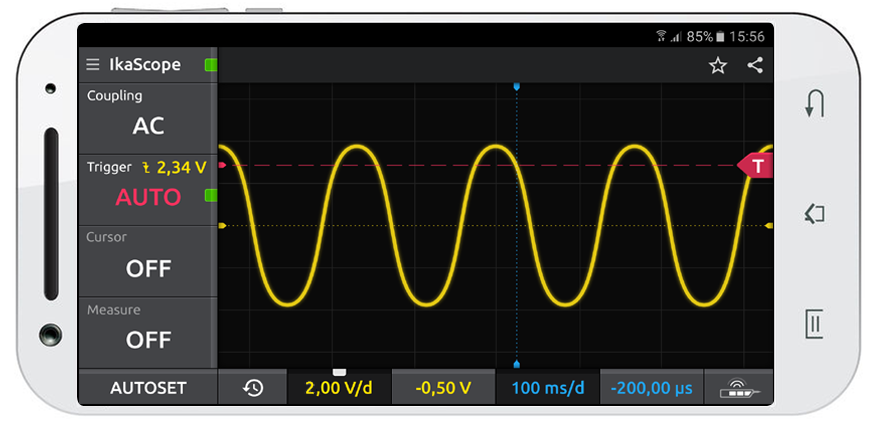 Specifications
Input range 10 mV/div. → 10 V/divMaximum input voltage 80 Vpp
Bandwidth 25 MHz
Timebase 100 ns/div → 10 s/div
Input impedance 1MΩ
Input Coupling AC, DC, GND
Trigger Rising or falling slopes
Digital specifications
Sampling rate 200 MSPS
Resolution 8-bits
Buffer 4K pts (4 * 1K Pts)1
IkaScope is a wireless oscilloscope probe, all contained in an ergonomic stylus. It uses a wifi connection to transfer signals to be displayed on any connected screen (Laptop, Smart-phone, Tablet or Desktop Computer). It's equipped with a battery that can be recharged via any USB port. Being battery operated, IkaScope always provides 4000V+ galvanic isolation from power mains (even when being recharged).
IkaScope – a new wireless oscilloscope probe – [Link]