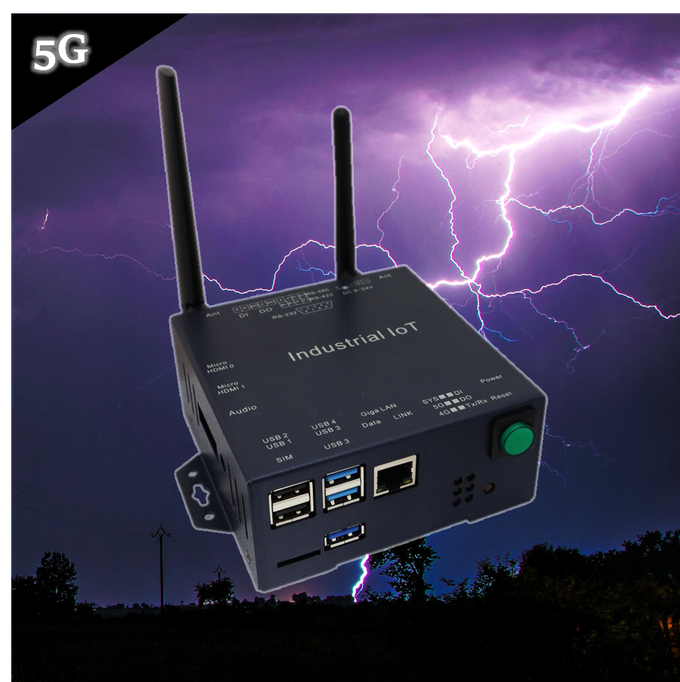 Kickstarter: Industrial 5G / 4G Raspberry Pi Shield
As 5G emerges on the market, where smartphones and coverage is becoming more and more common, there is the need to provide us, makers, with the necessary tools to start building some interesting projects with 5G, so that the potential (that we see already) can be expanded even further and its potential seen on our ideas. Besides leisure time, more options in this regard can help the industry too, by enabling us to solve those everyday problems where 5G seems like a perfect fit. Hence, here is another option to consider, a new industrial 5G / 4G shield developed by the company Akari, based in Japan.
So, what is there about this shield developed by Akari? Firstly, it is an expansion board compatible with multiple SBC's, more specifically: Raspberry Pi (models Zero, 3 and 4), Rock Pi and Jetson Nano. You can choose from three different options: Mini PCI Express, where you can connect a 4G module (because 5G coverage is still very lagging behind in many regions of the globe) or Wi-Fi 6, LoRa, USB, to use an Intel Compute Stick or M.2, allowing you to connect a 5G module. Besides that, the shield includes a wide voltage range (9 to 24 V), helping the integration with industrial applications, provides an RTC (Real Time Clock) module for time-keeping, a staggering 15 kV of ESD protection, along with a built-in relay, digital inputs / outputs, RS232 / RS485 and RS422.
Looking into the features present in this industrial shield:
Compatibile with Raspberry Pi Zero, 3 Model B and 4 Model B, Rock Pi and Jetson Nano (other boards may work, those are the ones listed on Kickstarter)
3 possible connector options: M.2 (5G), Mini PCIe (4G, LoRa, Wi-Fi 6) and USB (Intel Neural Compute Stick)
Built-in relay module and digital input (with reserve dry and wet contacts)
Digital input and output and internal headers
Interfaces: RS485 / RS422 and RS232 serial ports
RTC module available even when power is out
Reset + power buttons and buzzer
15 kV ESD protection (with pending CE / FCC certification)
Power: 9 to 24 V input and 5 A of maximum output current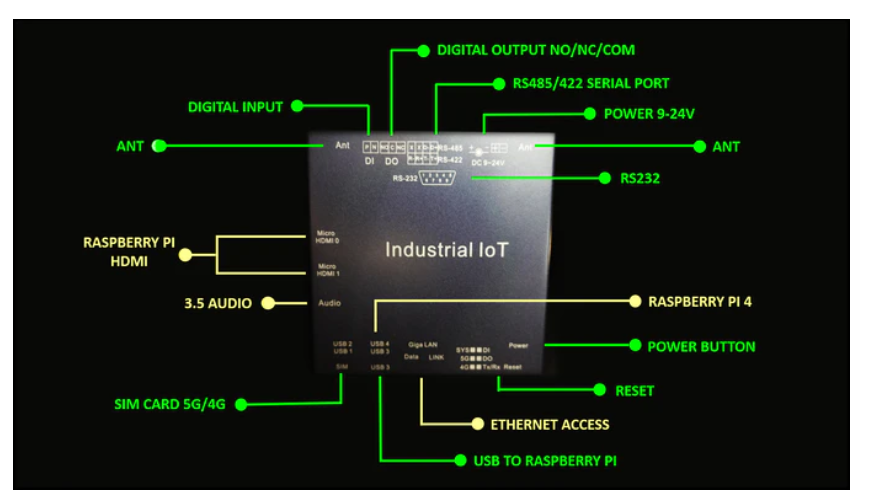 Now, where can you apply the shield? Akari gives you some ideas for you to start. You can pair it with a GoPro and enjoy aerial photography at 5G speeds, performing telemetry for a car, connecting it to electrical boxes, control solar panels… There is a lot to work with, and the fact that you can connect a wide range of technologies in here gives it an extra spark. Two things missing are how the connectors work in greater detail, whether you can (or not) connect 2 of them at once, which would be interesting, for example, when developing a LoRa gateway and no information regarding software for it, to aid the use of its functionalities. Lastly, the project is backed on Kickstarter and already doubled its goal of $966, with still 39 days to go. Regarding pricing, you can get the PCB for $69 and its included shell with it for $99.
Kickstarter industrial 5G / 4G Raspberry Pi Base Shield link: https://www.kickstarter.com/projects/akari/raspberry-pi-5g4g-l-industrial-level/description
Join 97,426 other subscribers

Archives