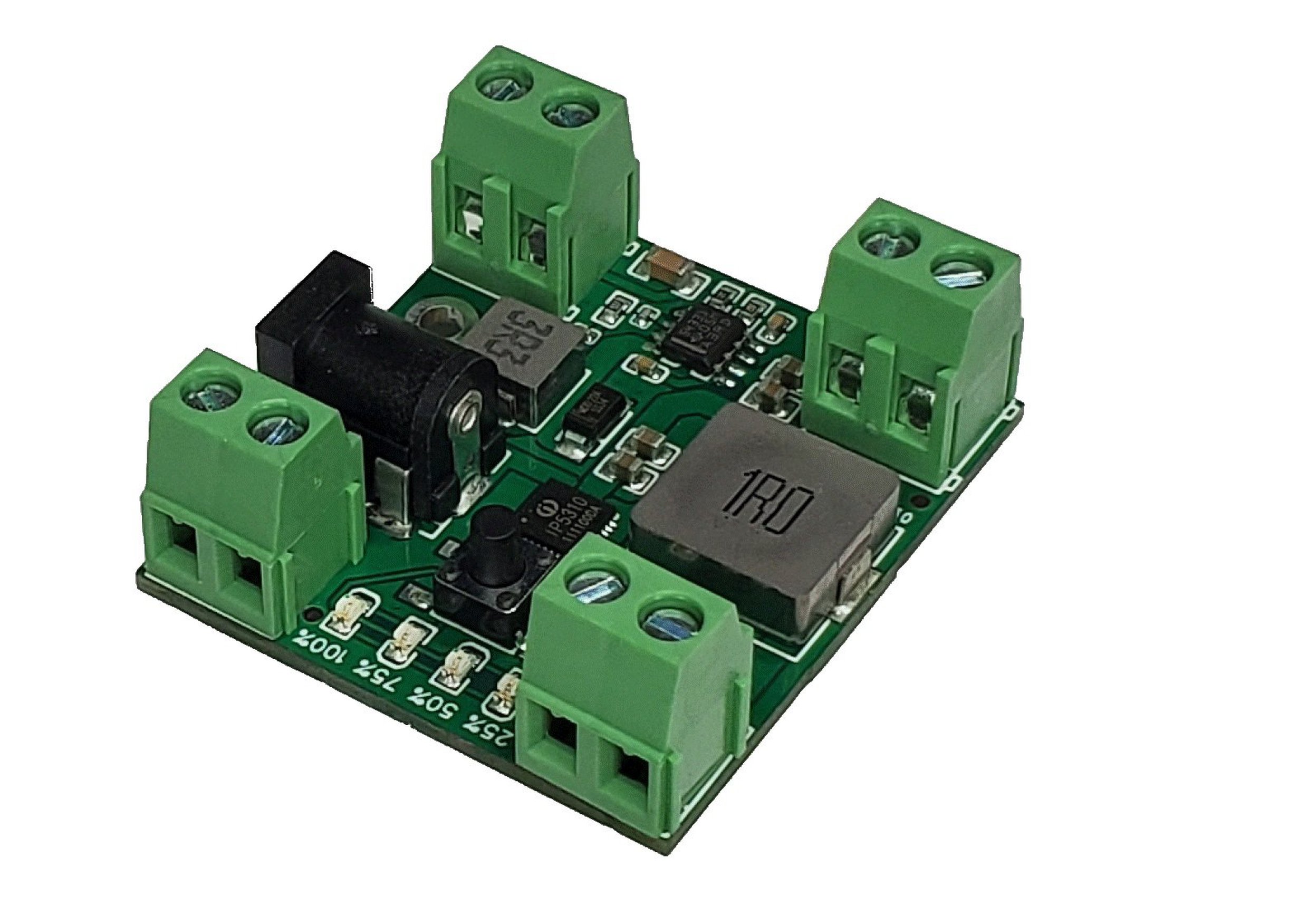 Lithium Battery Battery Management System with 3A Dual Output
California-based Embedded electronics solutions manufacturer; EZBriz, recently announced the launch of their Battery management board; the Lithium Battery BMS.
Battery management systems, in their advanced states, are electronic systems/devices that manages rechargeable batteries (cells or packs) to ensure optimum power delivery, safety, and improved battery life, by preventing the battery from operating outside stipulated operating conditions by monitoring its state, charging, and discharging, controlling its environment, balancing it, and calculating and reporting secondary data.
While the EZBriz Lithium Battery BMS is not on this level, the BMS provides the basic features of optimizing power supply and battery life, by ensuring battery charging and discharging are in accordance with the requirements of the 3.7v single-cell lithium batteries for which it was designed.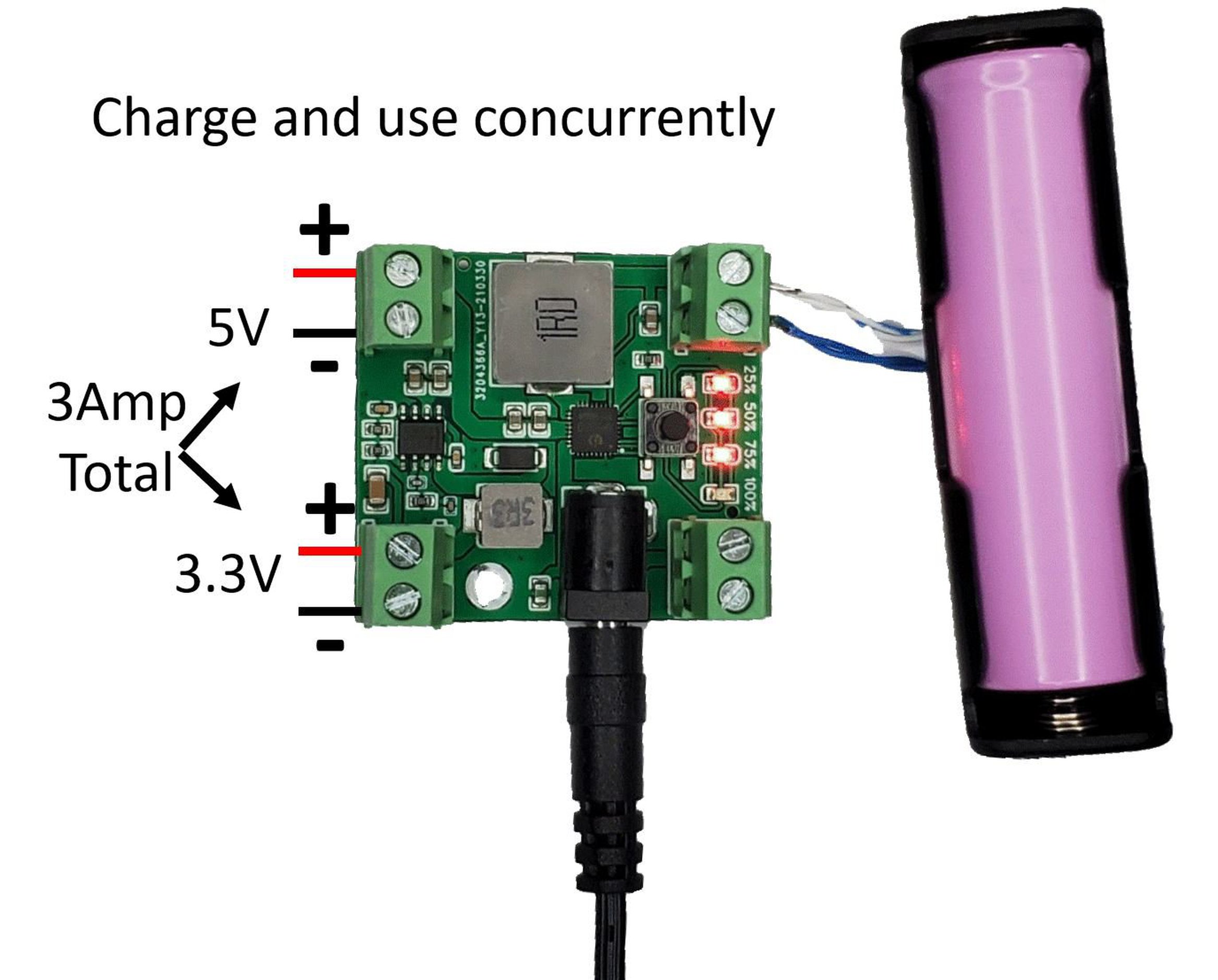 Compatible with 3.7v single-cell versions of both Lithium-polymer (Lipo) and Lithium-ion (18650, 21700, etc.,) batteries, the BMS features over-voltage, under-voltage, over-current, and short-circuit protection, which helps keep the battery in good condition. To conserve battery power and prevent leaks, the board also automatically turns off if no load is detected after a 30-second wait time.
Designed to serve the maker community, the BMS comes with both 3.3v and 5v outputs which can both be used at the same time without drops in output performance and ensuring a wide range of support for all sorts of development boards, since they are usually based on either of these voltages. Speaking about support for a wide range of development boards, the BMS features a combined 3A output current, which makes it good enough to power Single Board Computers like the Raspberry Pi and Nvidia Jetson range of boards.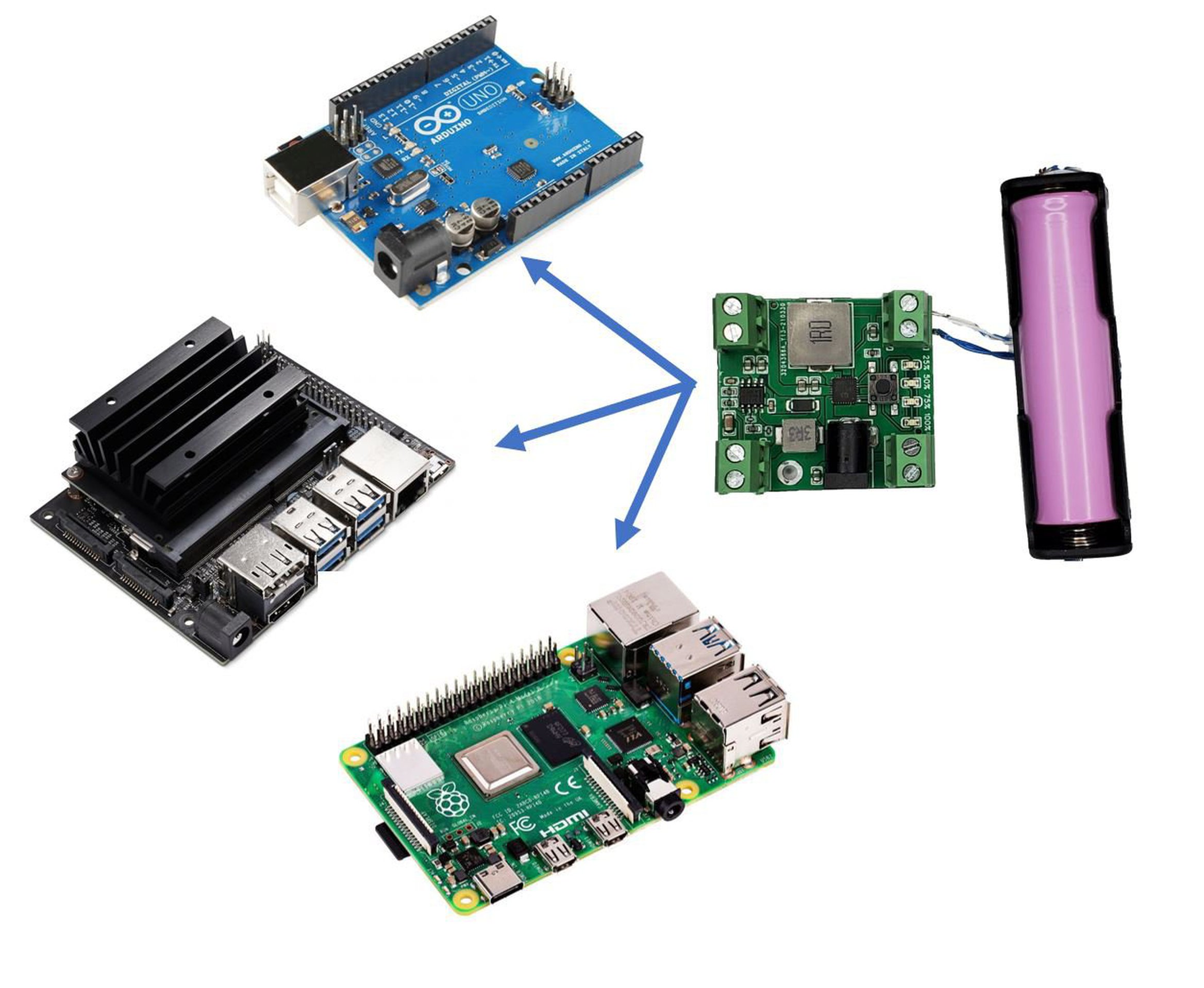 The compact board is built around Texas Instrument's TPS54331 buck converter and Injoinic IP5310 power management system-on-chip (SoC), though without taking advantage of the chip's support for USB Type-C connectivity, as the team opted for a power jack to which a 5v output adapter can be connected for charging. Asides from the power jack input, the board also comes with a terminal block through which a 5vDC supply (Strictly 5V no tolerance) can be connected to the board to charge the battery.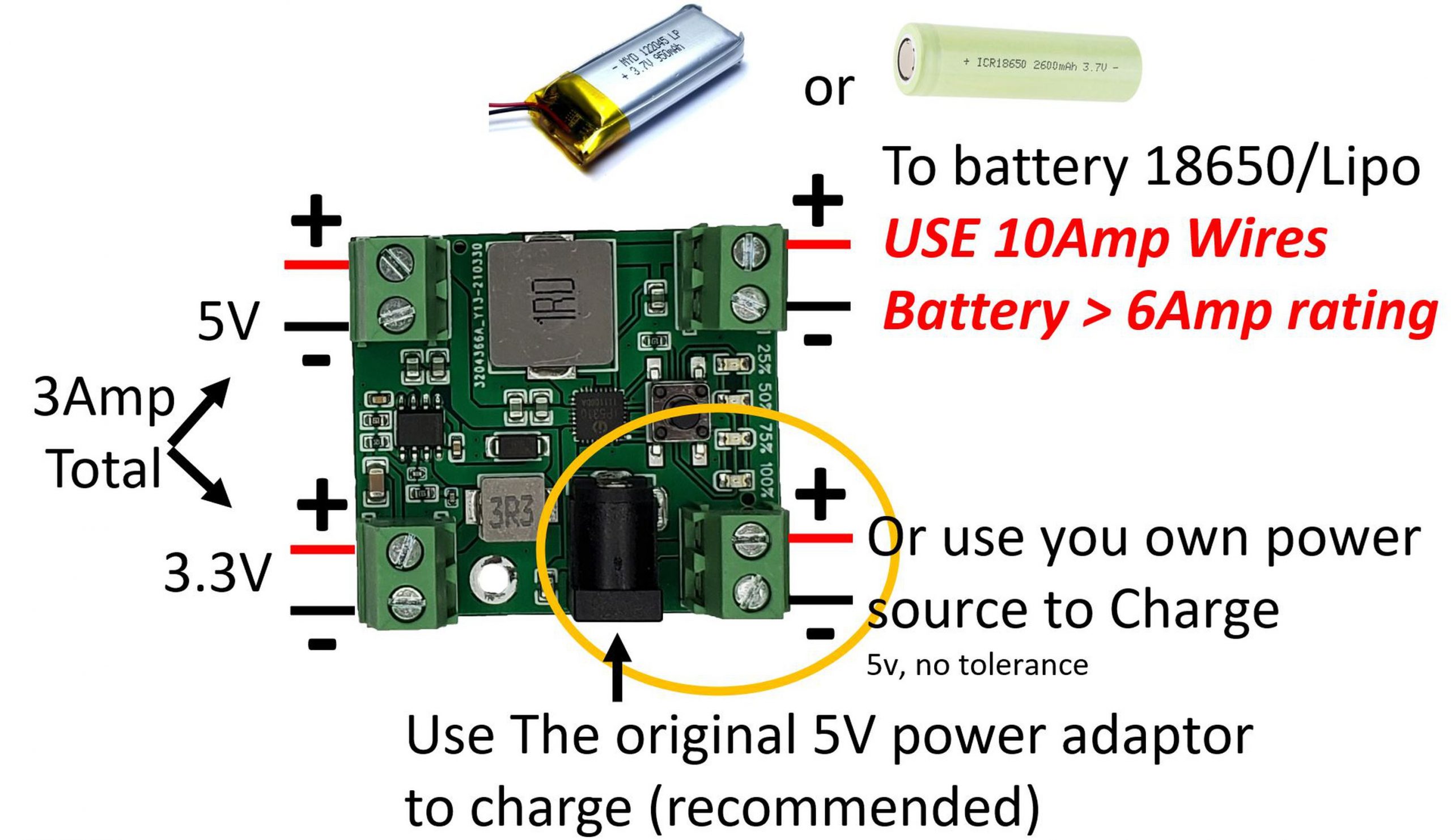 One of the great features of the BMS board for me is the uninterruptible battery side power, which ensures that the connection or disconnection of the charger (via the Jack or Terminals) does not interfere with supply to the devices connected at the BMS output terminal.
The BMS board along with a compatible DC power supply is available on EZBriz' Tindie store for $14.98, with shipping fees ranging from $8-9 depending on your desired courier.
More information on the Lithium battery board and its features are available on the project's tindie page.
Join 97,426 other subscribers

Archives