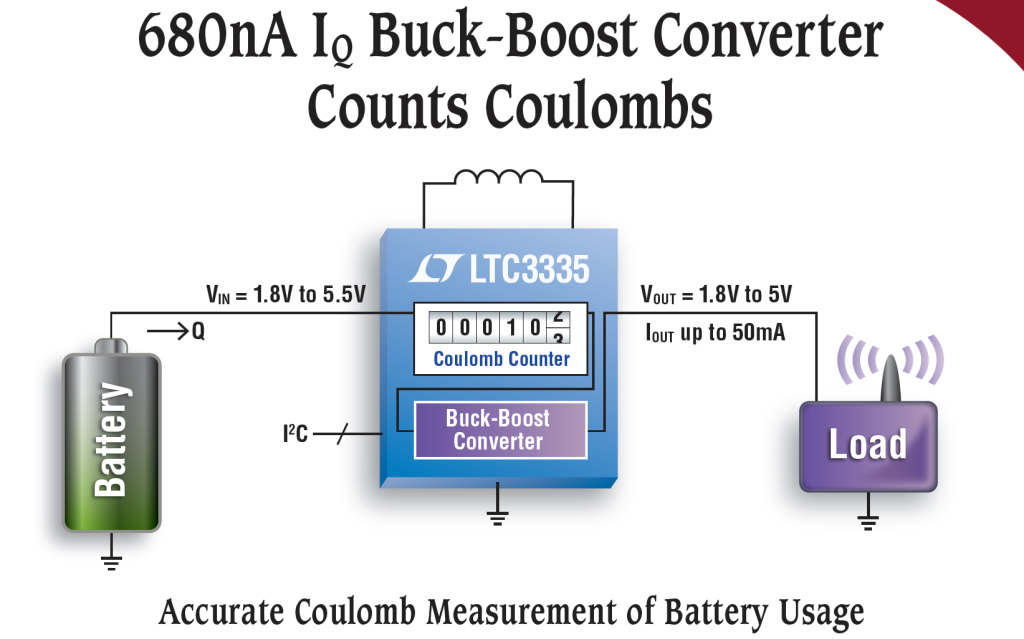 LTC3335 – Nanopower Buck-Boost DC/DC with Integrated Coulomb Counter
The LTC®3335 is a high efficiency, low quiescent current (680nA) buck-boost DC/DC converter with an integrated precision coulomb counter which monitors accumulated battery discharge in long life battery powered applications. The buck-boost can operate down to 1.8V on its input and provides eight pin-selectable output voltages with up to 50mA of output current.
The coulomb counter stores the accumulated battery discharge in an internal register accessible via an I2C interface. The LTC3335 features a programmable discharge alarm threshold. When the threshold is reached, an interrupt is generated at the IRQ pin.
To accommodate a wide range of battery types and sizes, the peak input current can be selected from as low as 5mA to as high as 250mA and the full-scale coulomb counter has a programmable range of 32,768:1.
LTC3335 – Nanopower Buck-Boost DC/DC with Integrated Coulomb Counter – [Link]
Subscribe to Blog via Email
Join 97,477 other subscribers
Archives