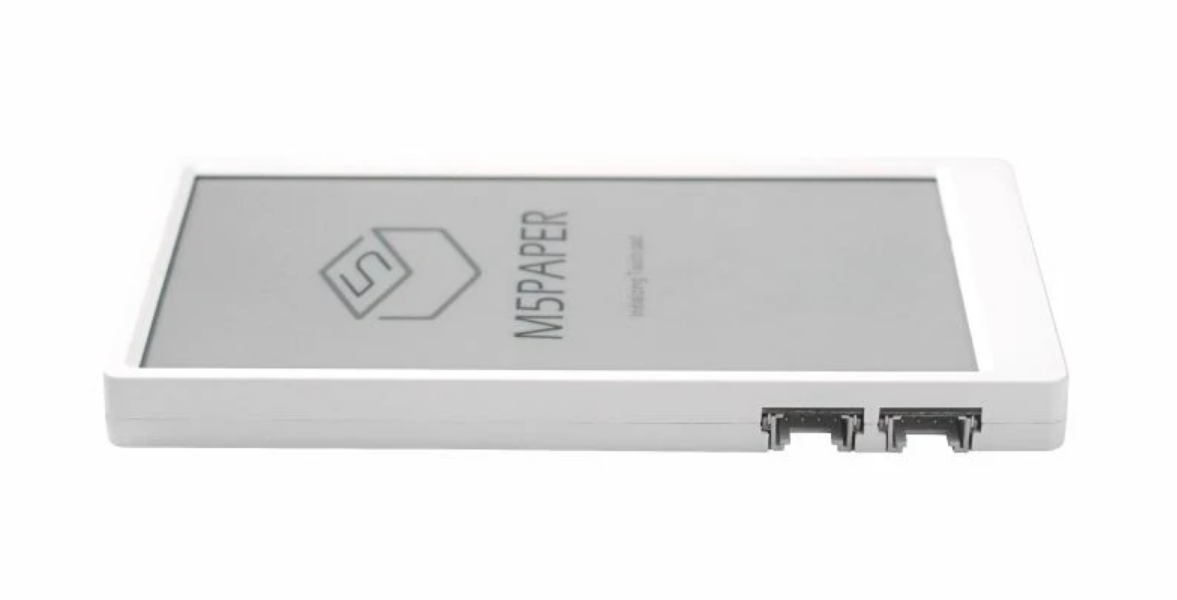 M5Paper – Touch Enabled e-ink Device to Bring Your IoT Projects to Life
We have seen e-ink displays taking over in some areas where the regular ones struggle, especially on battery-powered devices, due to their power-conservative nature in comparison to their LCD counterparts. Of course, they are different, but in many projects e-ink displays just fit! Now, today we will take a look at a very unique and complete package that takes advantage of this kind of display and does much more, the M5Paper, from M5Stack.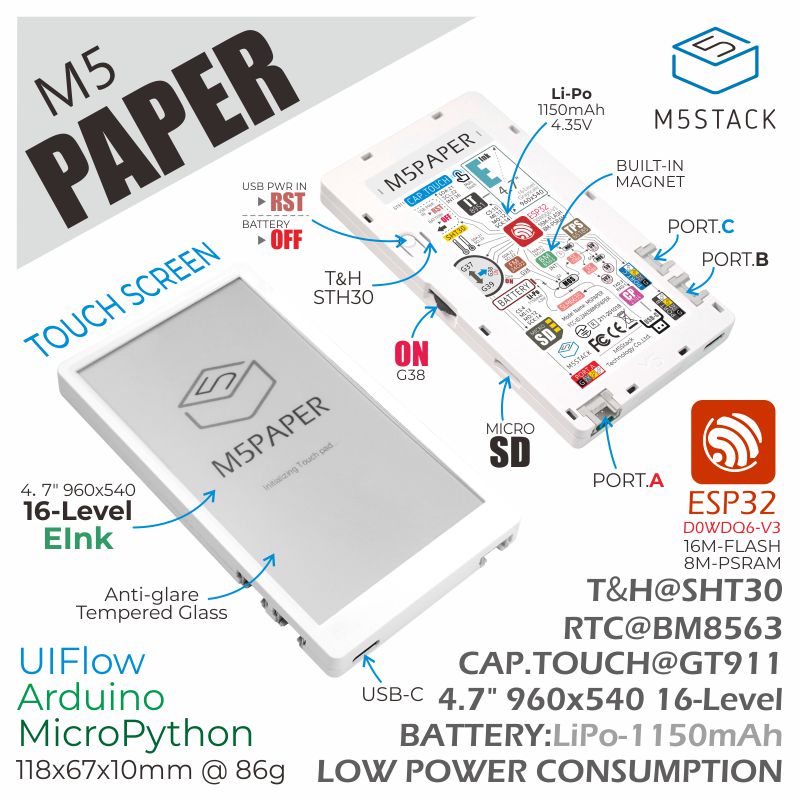 The M5Paper, from M5Stack sort of gives you a mobile phone vibe, with its 4.7" display and its tiny, component packed package. It is astonishing to look at it, and developing on it must be extra motivating.  But can this device be more than just the looks? It certainly can! Regarding its internals, you have more than just an e-ink display at your fingertips (even though it supports 16-level grayscale with 180º viewing angles, providing a stunning visual experience, and is a GT911 touch screen, with multi-touch support and many gesture controls). At its core, you have a 240 MHz, dual-core ESP32-D0WDQ6-V3, with 520 kB of SRAM, Wi-Fi, and dual-mode Bluetooth. You also get 16 MB of Flash and 8 MB of PSRAM memories and a MicroSD card slot, which may come in handy for the display. Regarding other peripherals, you have at your disposal a BM8563 RTC, an SHT30 humidity sensor, and a built-in magnet. When it comes to power, there are two options: its internal 1150 mAh battery or USB (5 V @ 500 mA), but the battery should not leave you hanging, considering the low power nature of the e-ink display and the ESP32 core. Lastly, you also have some room for upgrades, where the 3 HY2.0-4P external expansion ports will come in handy to accommodate existing sensors of the M5Stack ecosystem.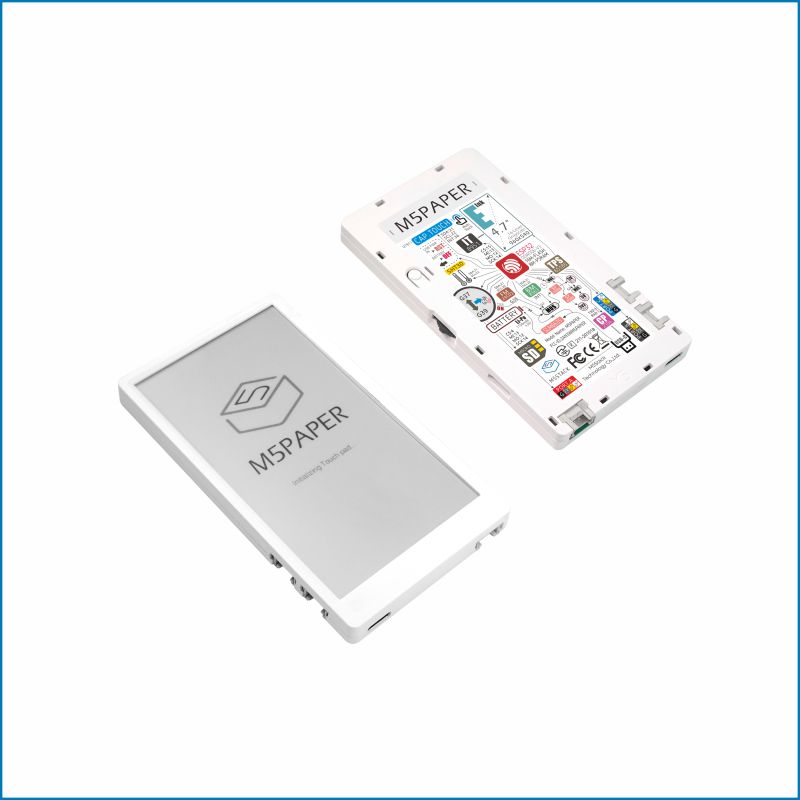 Regarding software, you can use good old Arduino with the M5Paper or MicroPython, which has gained a lot of popularity in recent times. Besides that, you can use the UIFlow from M5Stack, which is a web-based IoT programming system developed by M5Stack, acting as a combination of Google Blocky and Micropython, and provides you with a very intuitive visual programming interface.
Now, for whom is the M5Paper for? That is an easy answer. If you are on the market for a development ecosystem that requires a display, communication and low power capabilities, without compromising on features, this is an exact match. Some possible applications are IoT terminals, E-book readers, smart home panels and industrial control interfaces, but it does not end there. Lastly, the M5Paper is available for $69, which is more than a fair price, for the same amount of features you get.
M5Paper Link: https://m5stack.com/products/m5paper-esp32-development-kit-960×540-4-7-eink-display-235-ppi?variant=37595977908396
Join 97,426 other subscribers

Archives