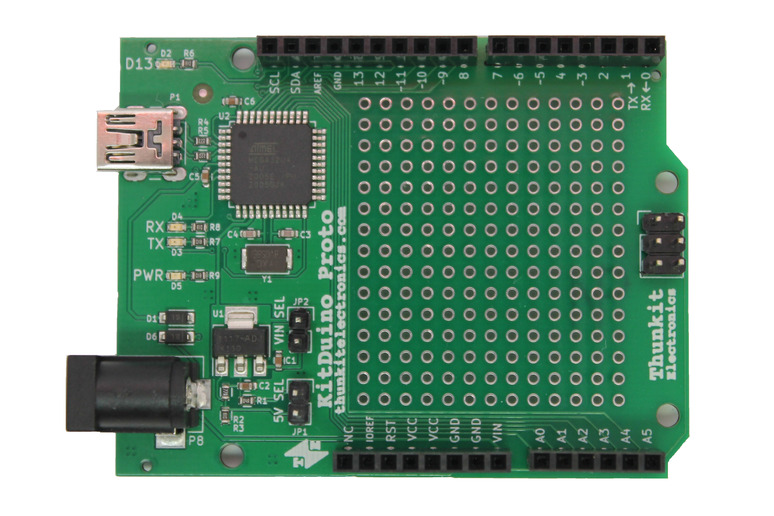 Meet the KitDuino: The Atmega32u4 based Development Board
While some may think the era of the Arduino Clones is over, the reverse is the case as more designers are, on a daily basis, releasing a different open-source version of boards that addresses one shortcoming or the other in the Original Arduino board. Sometimes, these reasons behind the clones go beyond the need to fix issues with the original board, but the desire to add new features to it. This is the reason behind one of the latest Arduino board clones; the KitDuino Proto.
Developed by Tindie user; "Thunkit Electronics", the Kitduino proto is an Atmega32u4 microcontroller-based, development board which was specifically designed for prototyping purposes and comes with a built-in prototyping area.
The Kitduino was designed to provide a flexible prototyping platform for users, merging the MCU and the Veroboard on a single board in a way that gives users the opportunity to develop compact prototypes.
Running at 8MHz, the Kitduino is a low power board with flexible power approaches that enables it to support both 3.3V and 5V voltage operating conditions. By default, the board will run at 3.3V and can be switched to run at 5V by installing a jumper in the '5V SEL' position. However, when powered over USB, the board will run at approximately 3.8V due to due to losses in the regulator circuit. To prevent this from affecting the project's performance, an external voltage source of 7V or higher can be used, on the boards Vin pin. Leveraging on this, the board will provide a stable 5V rail through the onboard regulator. For projects that are always powered by USB and never see a Vin of more than 5V, the 'Vin SEL' jumper can be installed. This jumper directly connects the USB voltage (after Schottky diode) to VCC. However, it's important to note that Installing the 'Vin SEL' jumper and connecting a Vin of more than 5V can cause permanent damage to your board!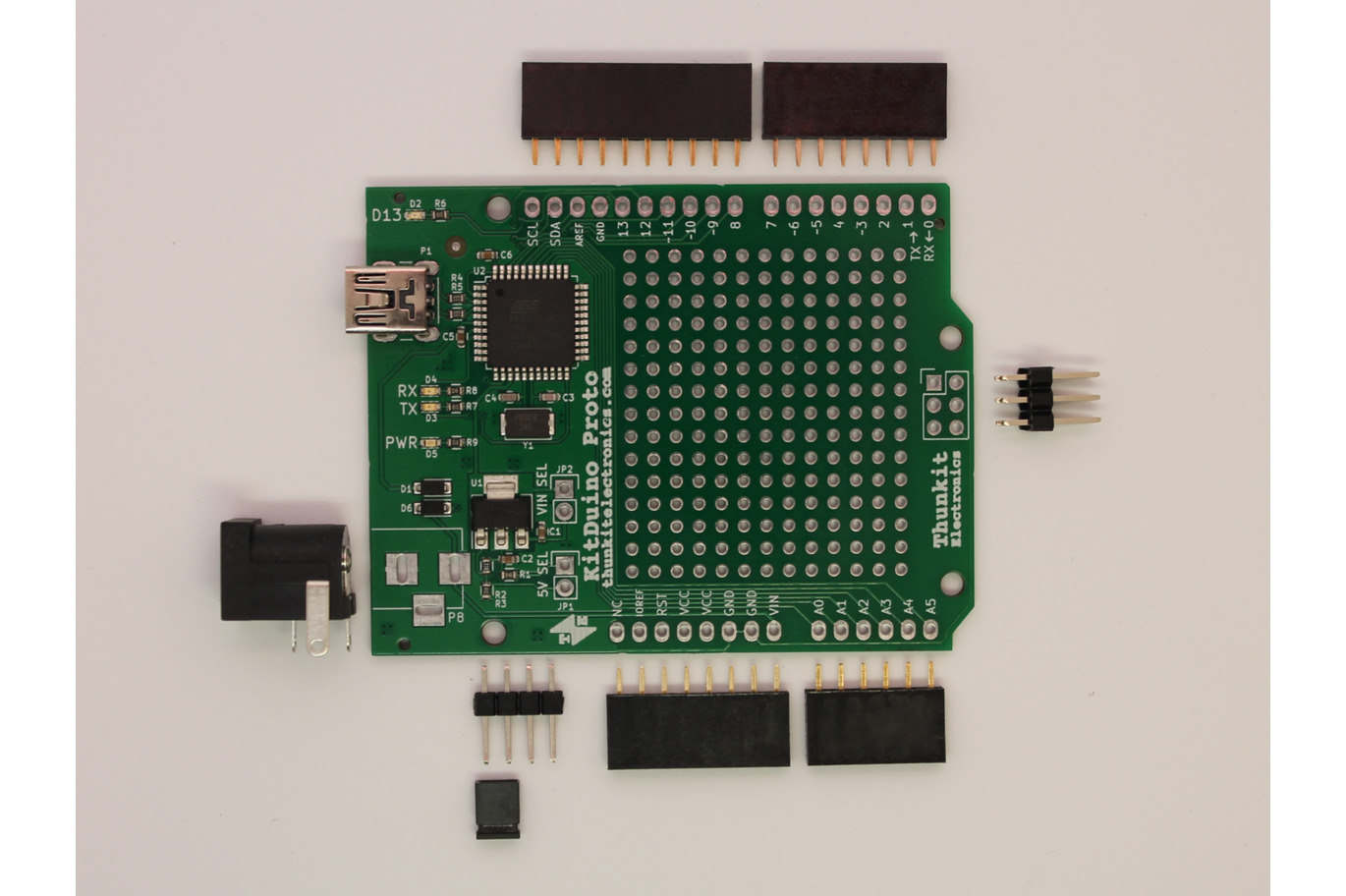 The KitDuino Proto is compatible with the Arduino IDE  but users need to install Thunkit Arduino Core which can be obtained from the project's Github page.
The Kitduino is fully open source and the schematics, PCB designs, and firmware, etc., are available on the projects page. However, for users who will rather buy a ready-made version of the board, it is available on Tindie for $12.49 excluding shipping. 
More information on the board, pricing, etc., is available on its Tindie page.
Join 97,426 other subscribers

Archives