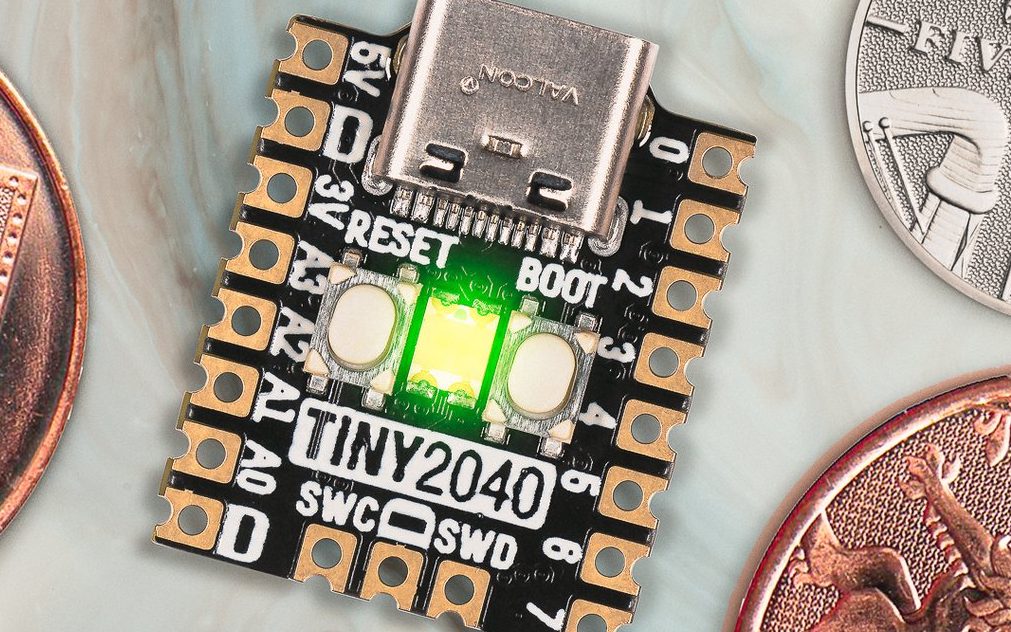 Meet the Pimoroni Tiny2040
Pimoroni last week launched the Tiny 2040, a new addition to its awesome, ever-growing list of microcontroller boards and accessories goodies for makers.
Yea, I know, another development board based on everyone's current favorite microcontroller, the RP2040. Since the great guys at the Raspberry Pi foundation announced the release of the RP2040 microcontroller earlier in the year, we've seen the MCU adopted wildly by the community with boards, kits, etc. based on the MCU, being released by several manufacturers including community favorites like Arduino.
While most of these boards bring the powers of the RP2040 MCU to the user, they also come in a form factor that may not be ideal for projects that are pressed for space. This is why the Tiny2040, was designed, to give tiny projects a chance to experience the awesomeness of the RP2040 without custom-made boards.
Packed into a 22.9 x 18.2 x 6mm postage-stamp-sized form factor, the tiny2040 unlike most other boards exposes all the 4 available ADCs on the RP2040. It also comes with a debug port, an RGB LED, and the boot button doubling as a button that can be used for user input, and a USB-C interface so you don't have to get an additional USB cable.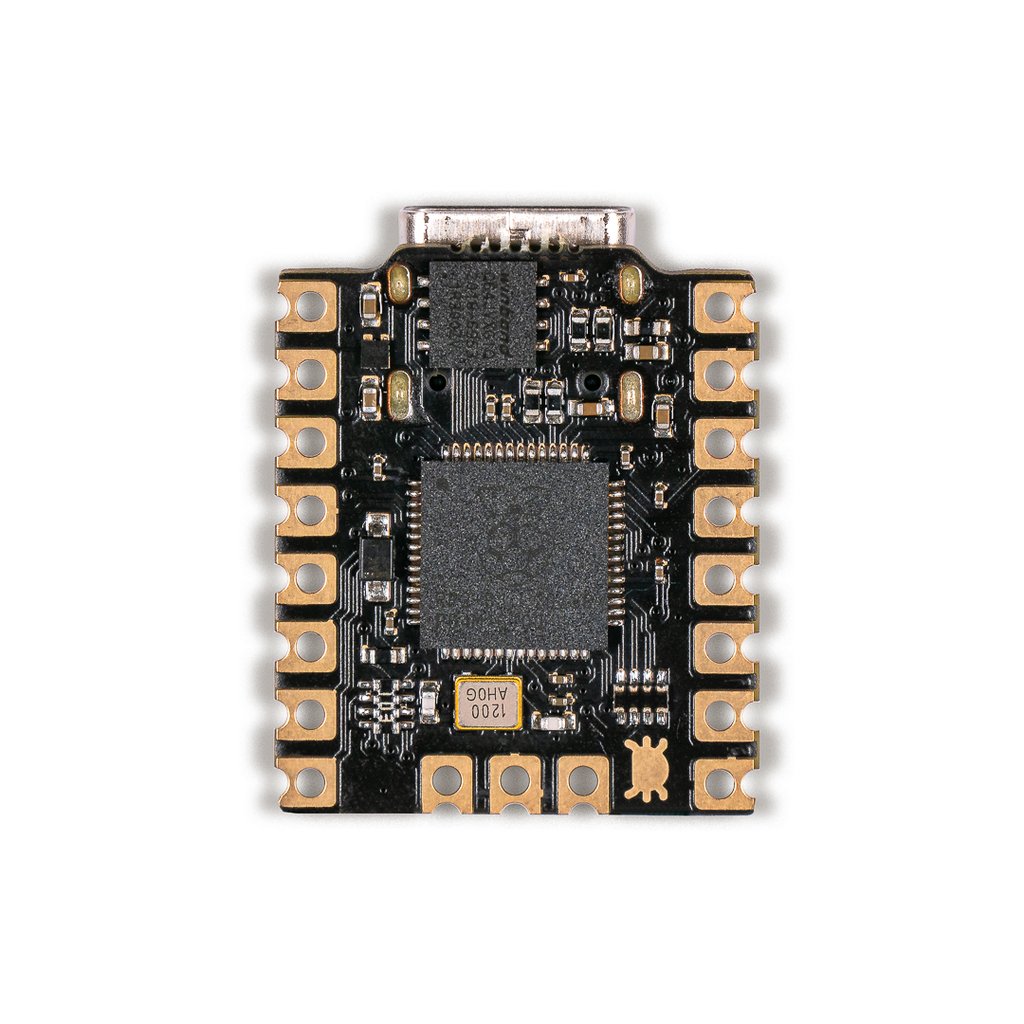 As you'd expect, sacrifices have to be made to enjoy the small form factor. This includes losing half of the I/O pins available on most other boards like the Raspberry Pi Pico, this loss also includes an SPI interface among others. Recording this under losses because it was a personal disappointment for me; despite the fact that the board comes with castellated pins set up, all your plans to use it as an SMD unit is a no-no, as the board has components on both sides which makes reflow operations impossible.
Asides from this personal issue the Tiny2040, is quite the board and some of it's key features are highlighted below;
Powered by RP2040
ARM Cortex M0+ running at up to 133Mhz
264kB of SRAM
USB-C connector for power, programming, and data transfer
8MB of QSPI flash supporting XiP
User controllable RGB LED
Twelve IO pins (including four 12-bit ADC channels)
Switch for basic input (doubles up as DFU select on boot)
Onboard 3V3 regulator (max regulator current output 300mA)
Input voltage range 3V – 5.5V
Dimensions: approx 22.9 x 18.2 x 6mm (L x W x H, including the USB-C port)
Like most RP2040 based boards, the Tiny2040 can be programmed via any of C++, MicroPython, or CircuitPython, and with the full 8 Megs of storage available for use, it's safe to say the tiny2040 is small but mighty.
The Tiny2040 is available for sale on Pimoroni's website for £8.40. Agreed, a slightly heftier fee than what most of the other RP2040 based boards costs, but considering the number of processing capabilities and features packed into that tiny board, it's probably a not-so-bad fee.
More information on the Tiny2040 and purchasing instructions is available on Pimoroni's website. For folks based in the US, you can also buy the board from Digikey.
Join 97,426 other subscribers

Archives