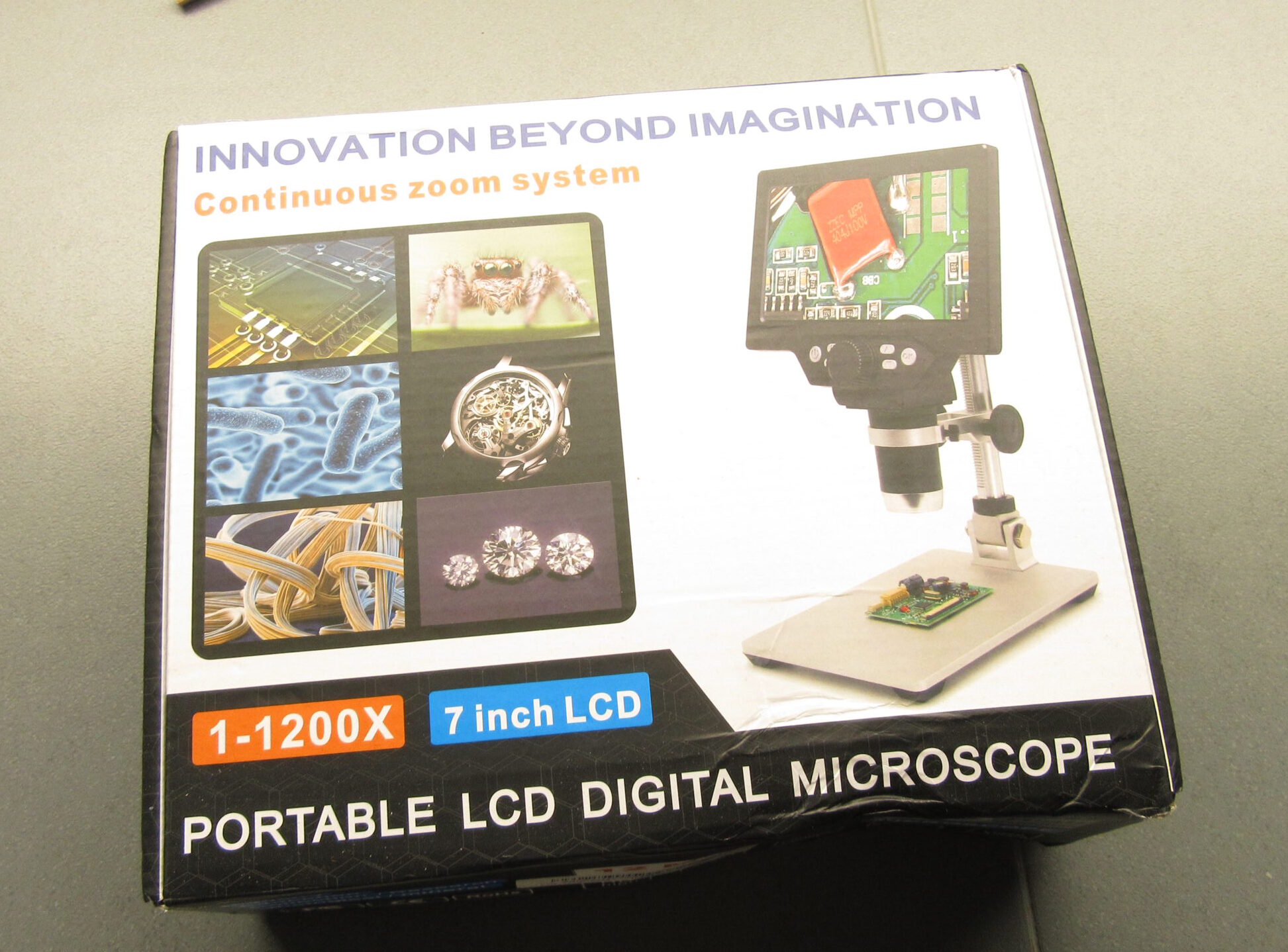 MUSTOOL G1200 Microscope Quick Review
MUSTOOL team has released a new microscope the G1200. This is an upgrade to the G600, addressing several shortcomings like the small screen, the not rotating bracket, and not having a high enough resolution. This time, the new G1200 features a 7-inch HD LCD Screen, the bracket can be rotated at any angle forward and backward to suit your needs, while the lens supports 1-1200x continuous zoom. These new features will definitely be a good helper for your daily work and soldering. Apart from the features mentioned above, the G1200 also features an HD 12-megapixel sensor, a 7-inch HD LCD display, and 1-1200 x continuous amplification system. The LCD screen has a good size but we will see that the image quality is not that sharp and you may have some difficulty locating details on it. Also, the screen looks whitish with blacks not looking in contrast. Let's jump in.
Box Contents
The microscope comes in a carton box and includes:
The microscope and LCD assembly
A metallic base
USB power supply
USB cable
Socket adaptor
Quick Start manual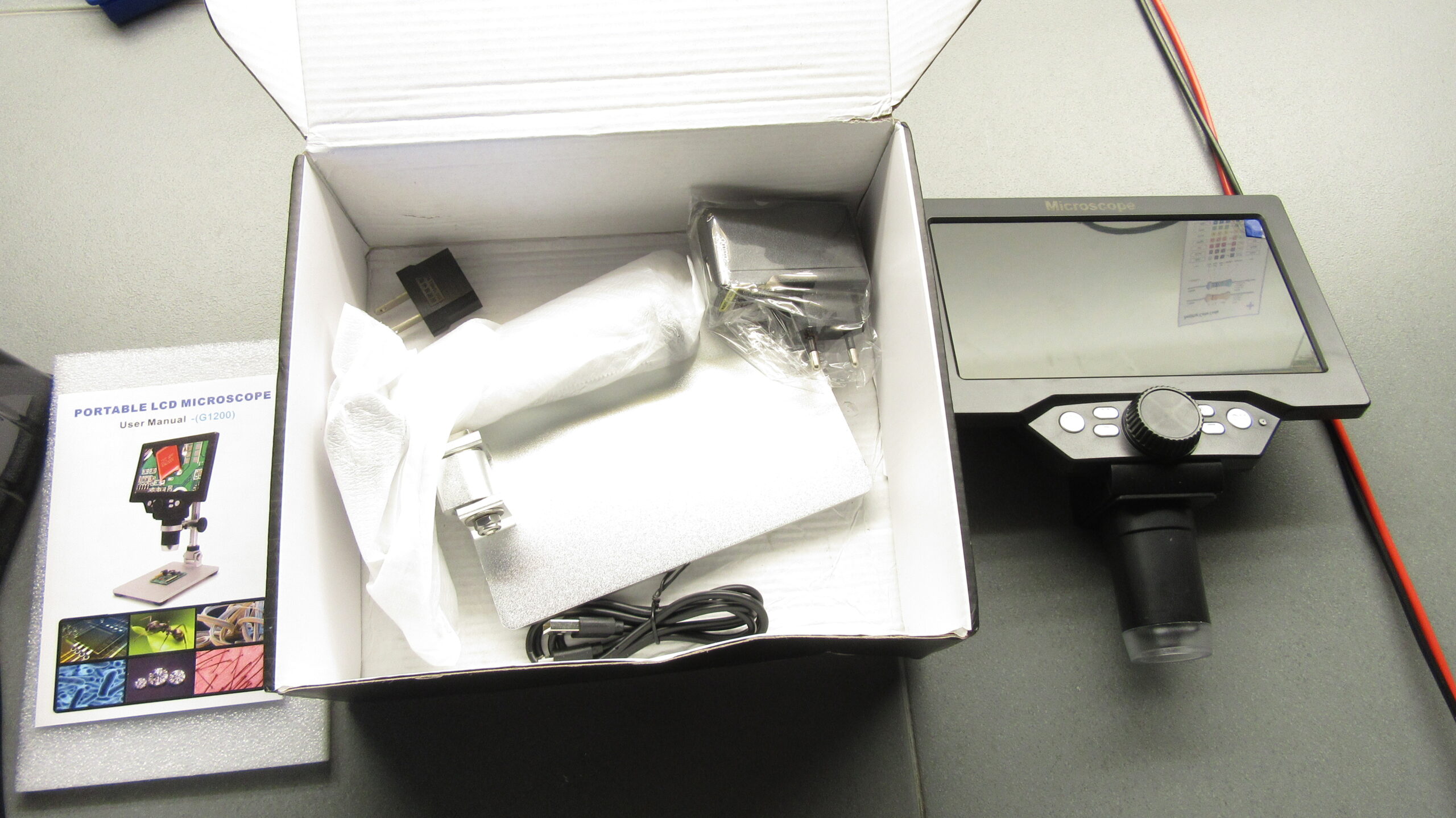 The distance between the object is 10mm to infinity (different distances correspond to different magnification). It also features a built-in ultra-lithium battery, which allows you to work continuously for 4-5 hours (when not in video recording mode), and sixteen language systems: English, Spanish, Russian, Korean, Japanese, Thai, Hebrew, Portugal, German, French, Italy, Turkey, Czech, Poland, Traditional Chinese, Simplified Chinese.
First Power ON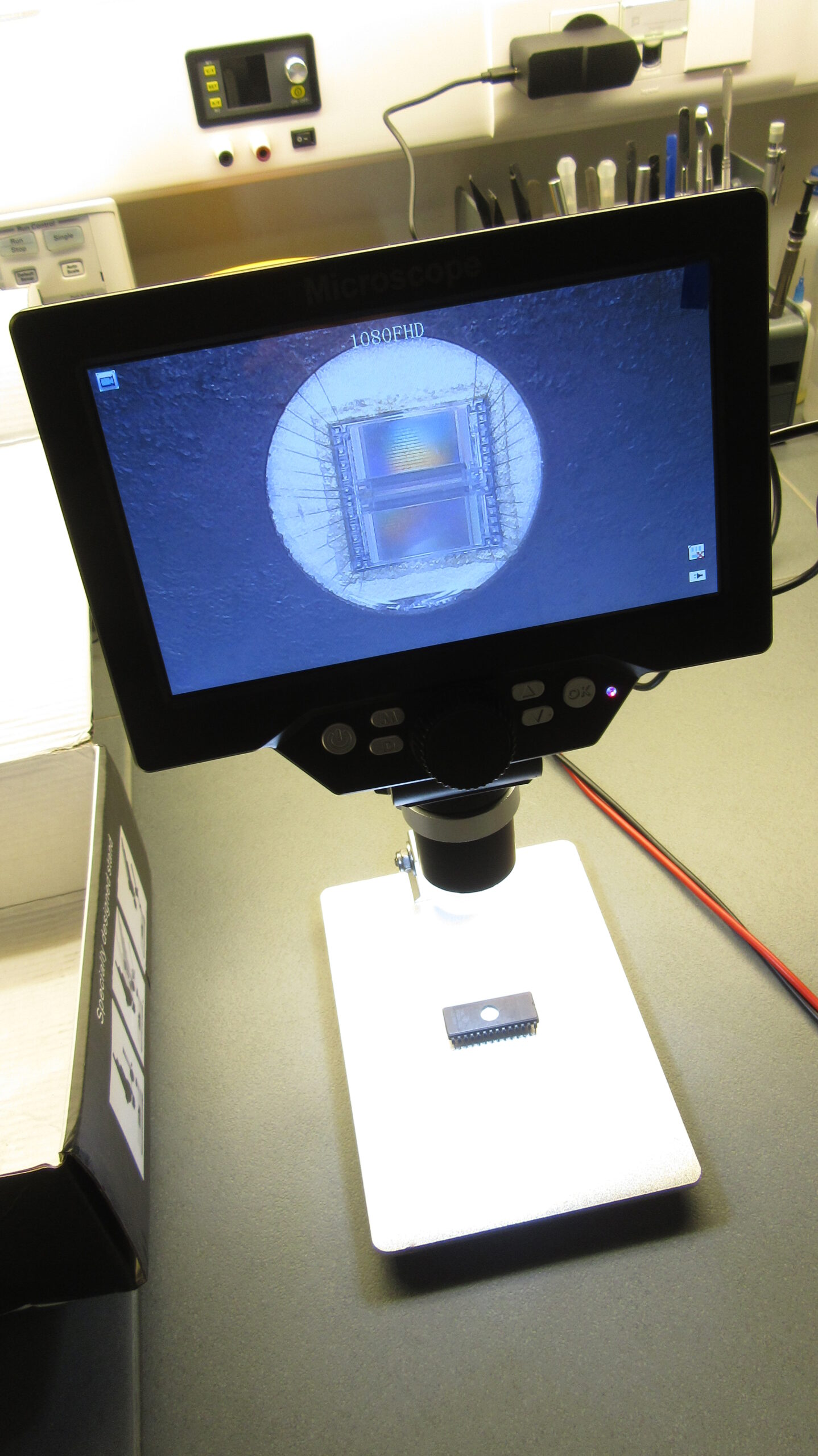 I mentioned above that the G1200 is an improvement to the G600, lets see some of the significant improvements:
The vertical microscopes (G600) has a serious setback, it is easy to lose sight of the details of the objects due to reflection. Because they are used in many applications such as solder on PCBs, the model designation of some tiny chips and metals requires distinct sight of the details of the objects. However, the G1200 specifically solves this problem because it is an angle-adjustable digital microscope that solves the problem of high reflection. It's a great experience in the electronics maintenance industry, and it's important to note that this machine has a large operable space than the others. It is very convenient to use tweezers, electric soldering iron, and others under this microscope.
Most microscopes are two-gear magnification, either too large or too small. It's hard to find a suitable view. However, the G1200 is advertised with continuous zoom, and with a wide range of viewing options compared to other microscopes, ranging from 1 to 1200 times magnification, but we noticed that the zoom is almost fixed, and we need to move the microscope closer to the object in the table to get a bigger image. The center knob is only used to focus on the image. These seem improved in comparison to G600 but still luck quality features and a real zoom feature.
The microscope base
The microscope base looks like it's from aluminum but I am not sure about it. The build quality is what to expect for a low-priced microscope and we could also notice a left inclination of the base arm, that was not so straight. You can notice that inclination on the photo below and seems there is no way to adjust this.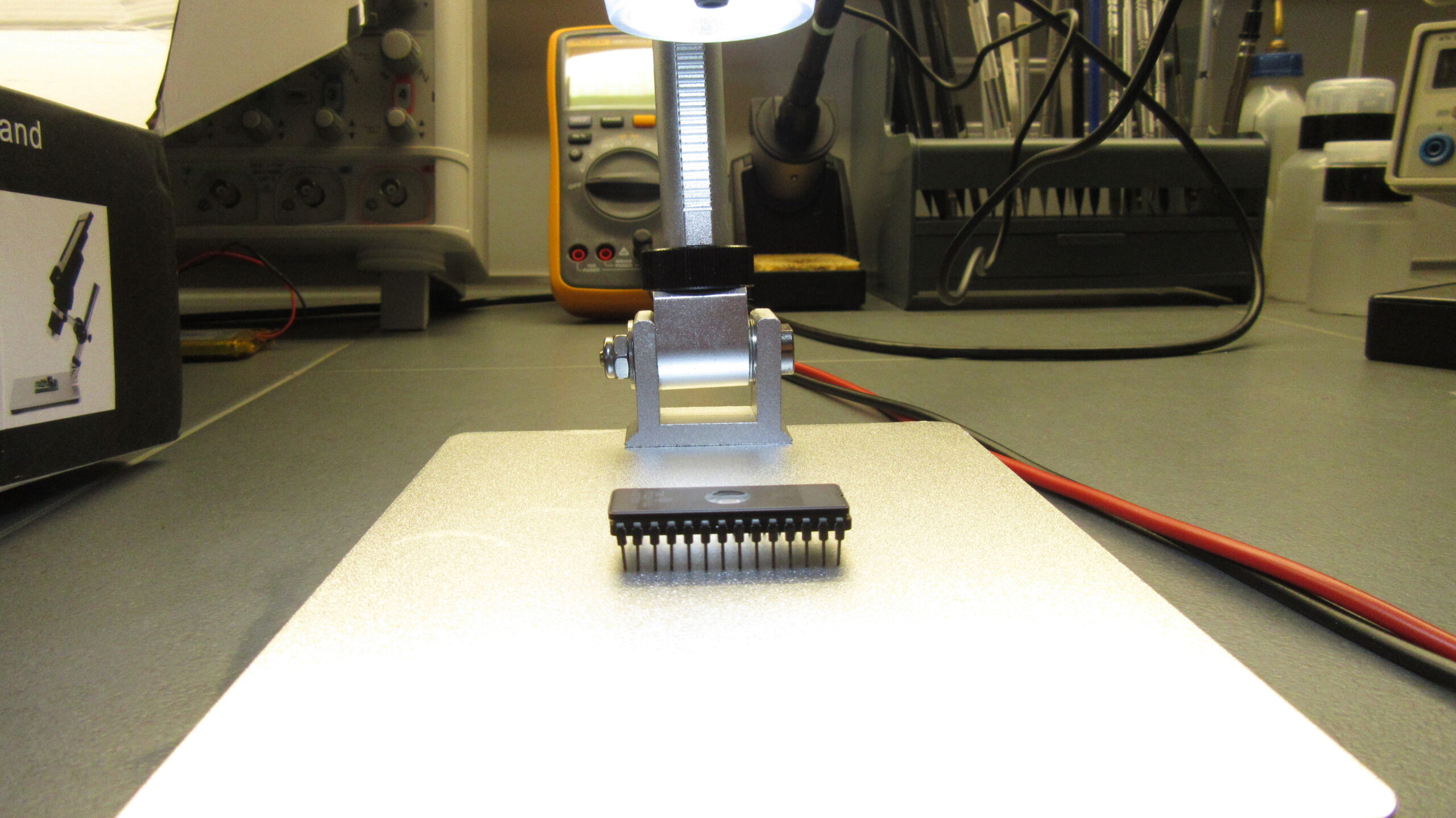 Below we can find the specifications of the G1200. They include:
Screen size: 7 inches
Screen resolution: 1024X600
Screen saver: Off · 30 sec · 1 min · 2 min (optional)
Automatic shutdown: Off. 3 minutes. 5 minutes. 10 minutes
Hz light source: 50 Hz · 60 Hz
Language options: 16 Languages
Date adjustment: year, month, day | hour, minute, second
Format: YES/NO
Default: YES/NO
Resolution: 1080FHD, 720P, VGA
Circulating camera: Off/3 minutes/5 minutes/10 minutes. When the flash memory card is full, the foremost video data will be deleted and the video will be saved.
HDR high dynamic range: On/Off (When power on, the video recording function will be turned on automatically if any object moves under the lens without manual operation.)
Exposure compensation: 7 grades for option
Date Label: Display/Close-Date and Time can be selected on the screen
Photograph delay: Single. 2 seconds. 5 seconds. 10 seconds.
Photo pixels: 1.3 M · 2 M · 5 M · 8 M · 10 M and 12 M
Continuous shooting: 3 consecutive shots
Photo quality: Quality · Standard · Compression
Sharpness: Strong · Standard · Soft
Color: Nothingness · Black and White · Nostalgia
ISO: Automatic · 100 · 200 · 400
Exposure compensation: 7 grades for option
Photo assist: Anti-hand shock on/off
Date label: On/Off
Watch: Up,Down,Delete,Protection
Mode switching: recording mode / camera mode / playback mode
Power supply: DC interface (Micro USB)/ Built-in large 3000mah capacity lithium battery
Flash card socket (MicroSD): support 1-128GB. Class10 + speed
Light brightness regulator
Highlight 8 LED lamps with a continuous service life of up to 100,000 hours
Inspecting some parts
On the photo below you can see how an SMD LED looks under the microscope. After adjusting the center focus knob, you get the most shard image that is available from the CMOS sensor. In the case of this SMD LED, the focus is good and you can identify small details as there is enough contrast on the scene.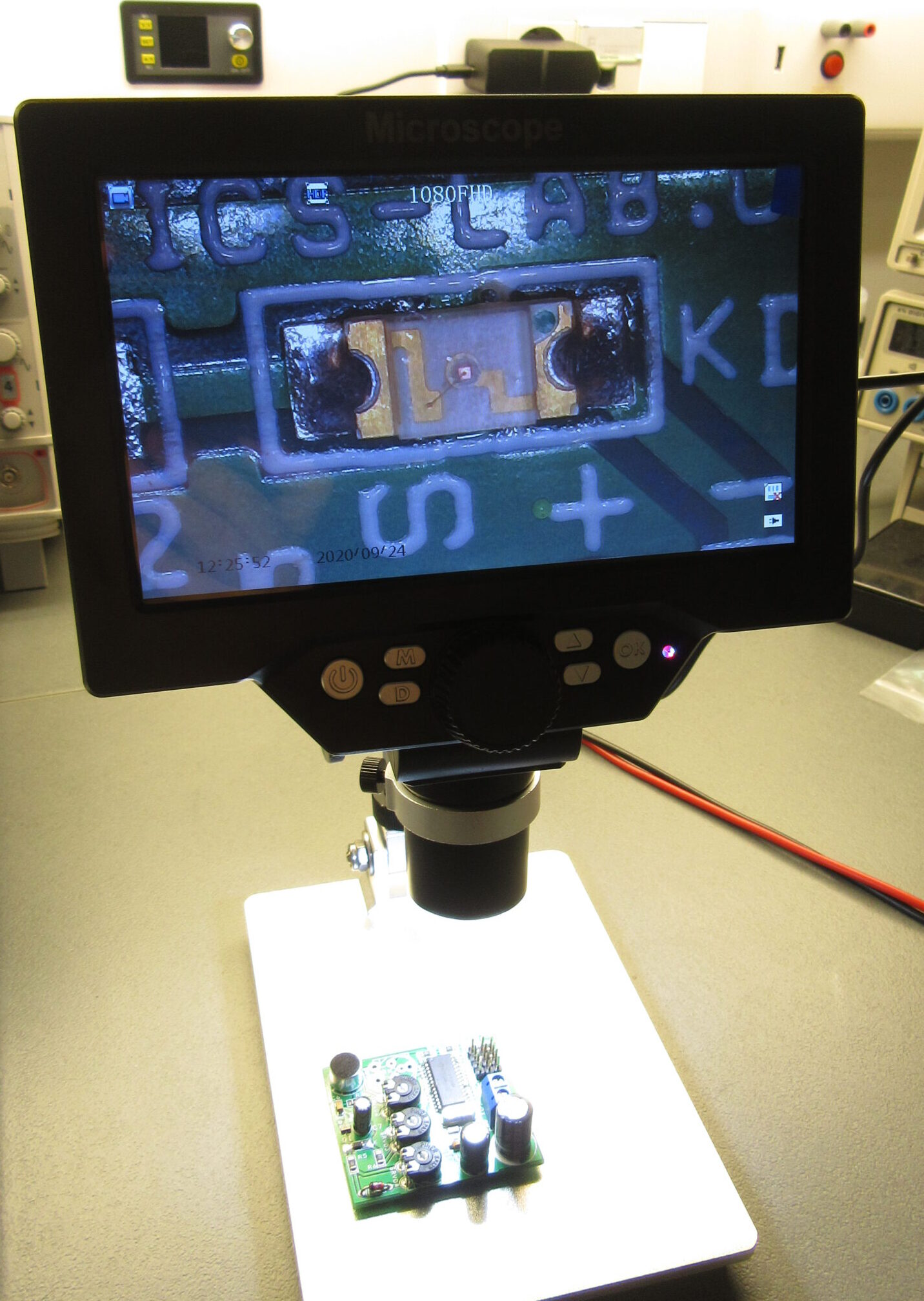 But, when looking at some SMD IC Pins, where the contrast is not very good, you can clearly note that you can't tell for sure if the pins are soldered or not. In this case, you may have to turn the microscope to another angle to get a better view. This is something that is supported by the available base. Also, it is clearly noted that the LCD contrast is less than enough. We will look just below that the photos captured on the SD card, look much better than the LCD screen.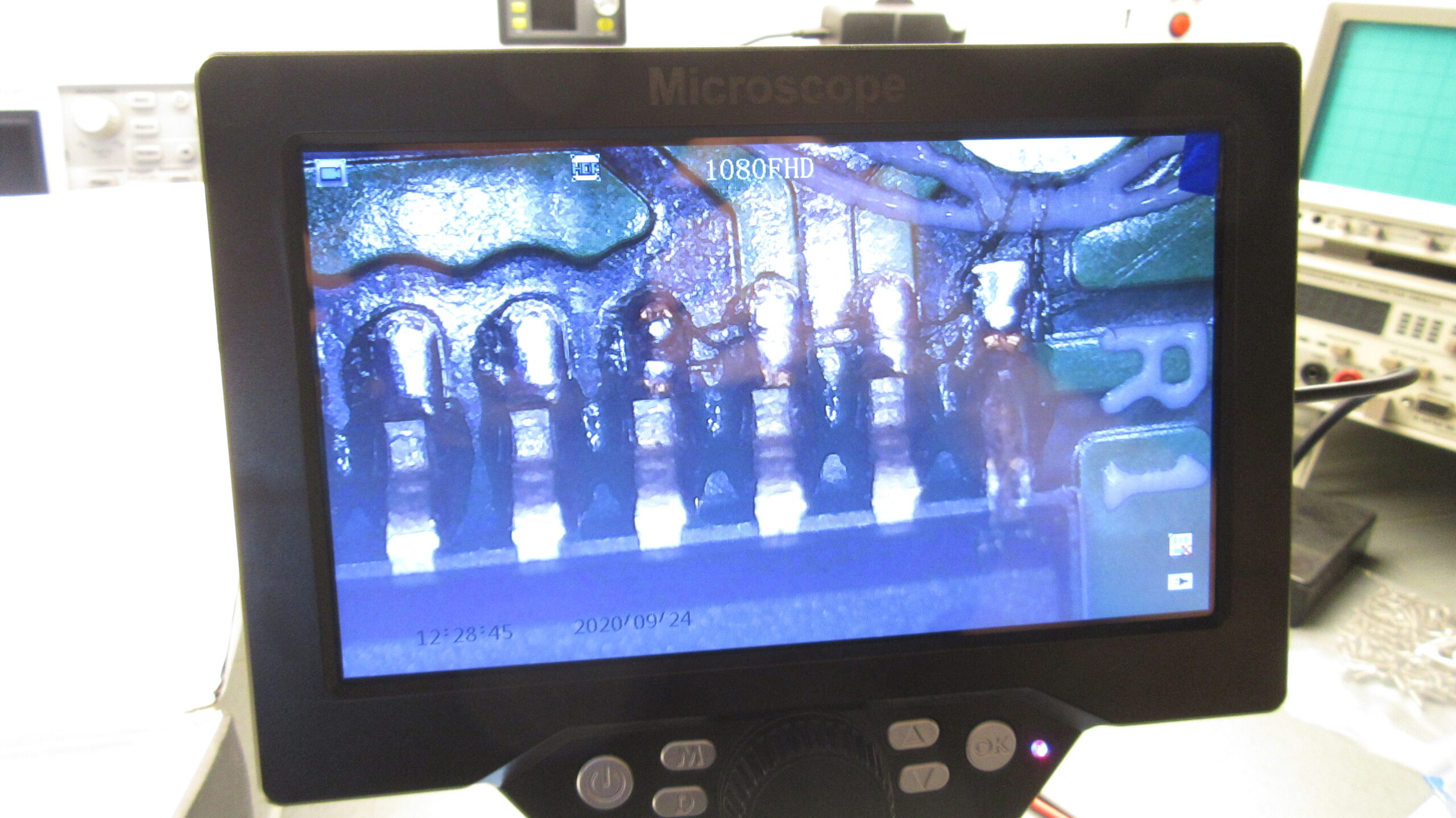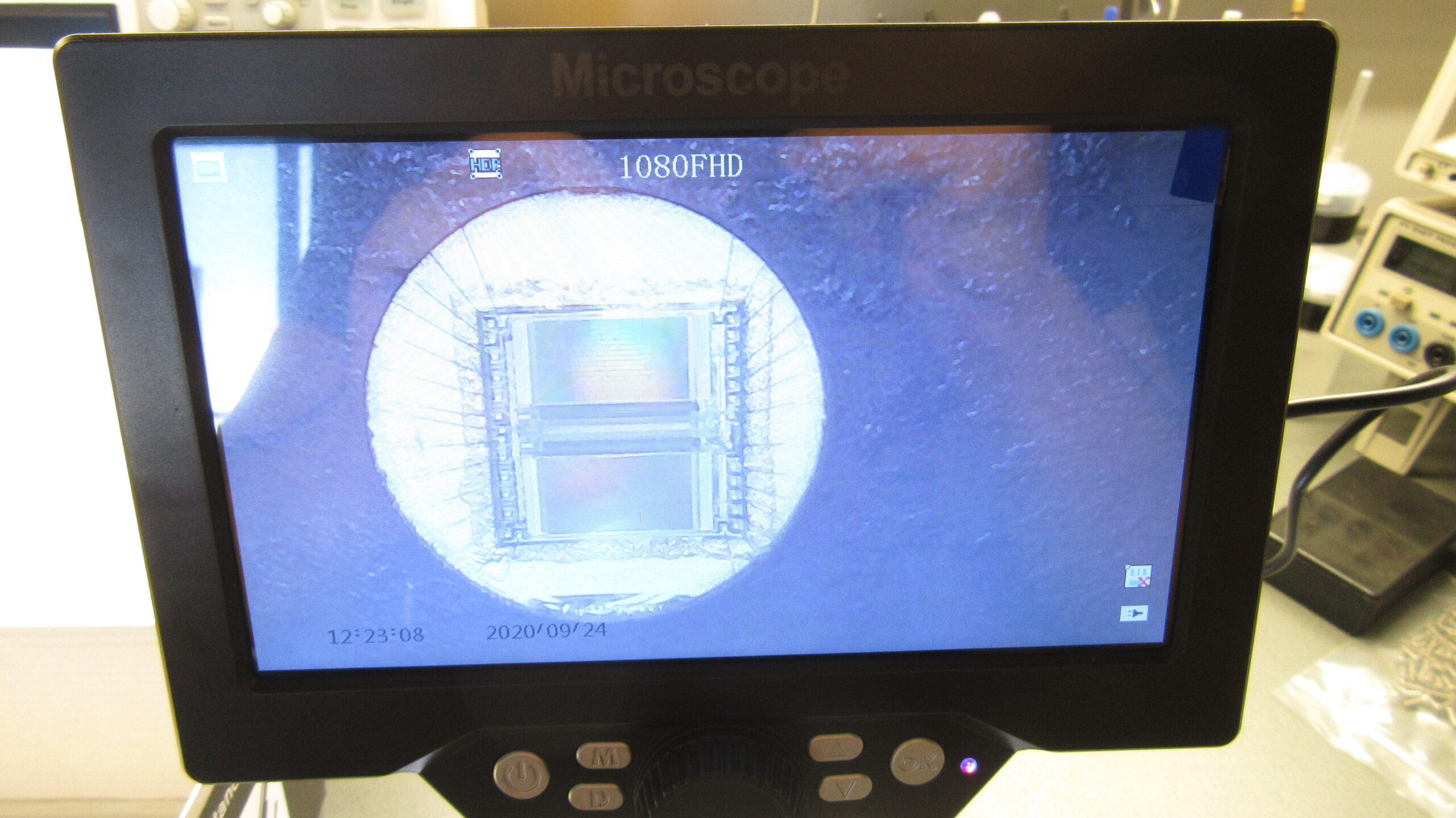 Sample Photos
Below you can see some sample captures on the SD card, directly from the microscope. On these photos, you can see the real capabilities of this microscope. It seems the CMOS sensor has some limitations in terms of image quality, but this is something to expect from a low-end instrument. This may not be a serious issue on some applications but may pose a limit on more detailed tasks, where a sharper and clearer image is needed. The maximum image resolution is 1280x720px and it's as you see below.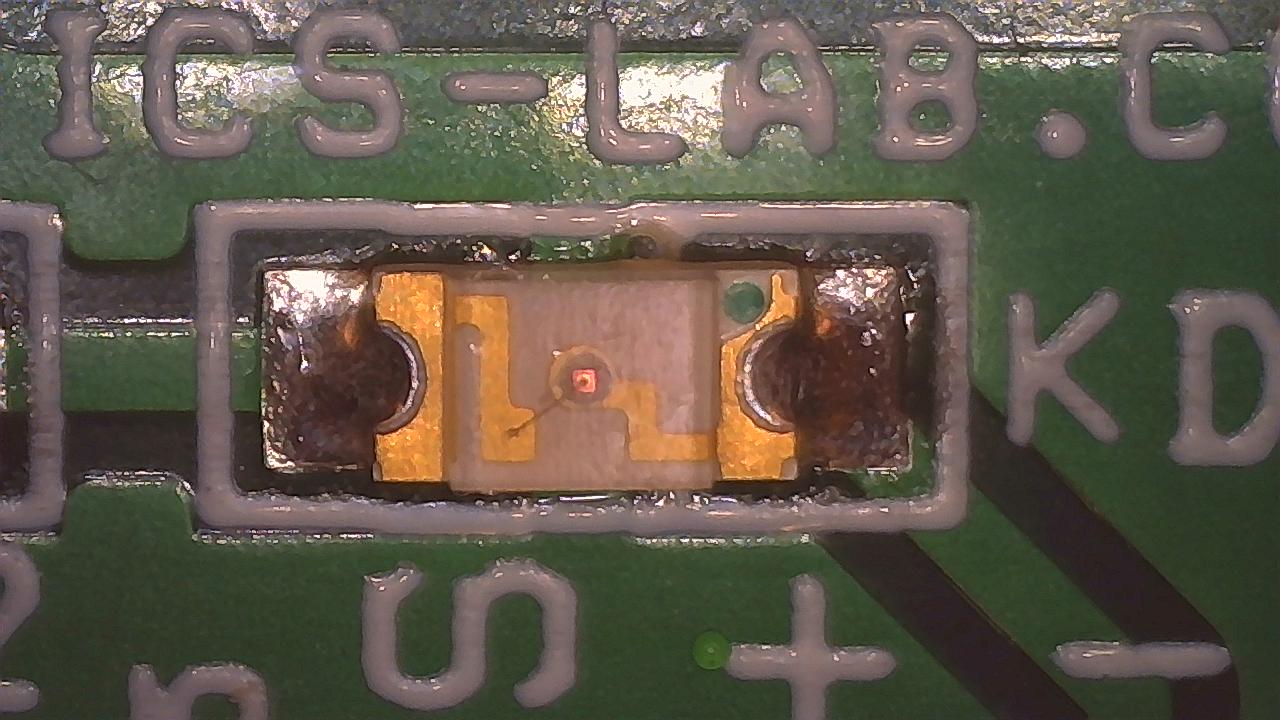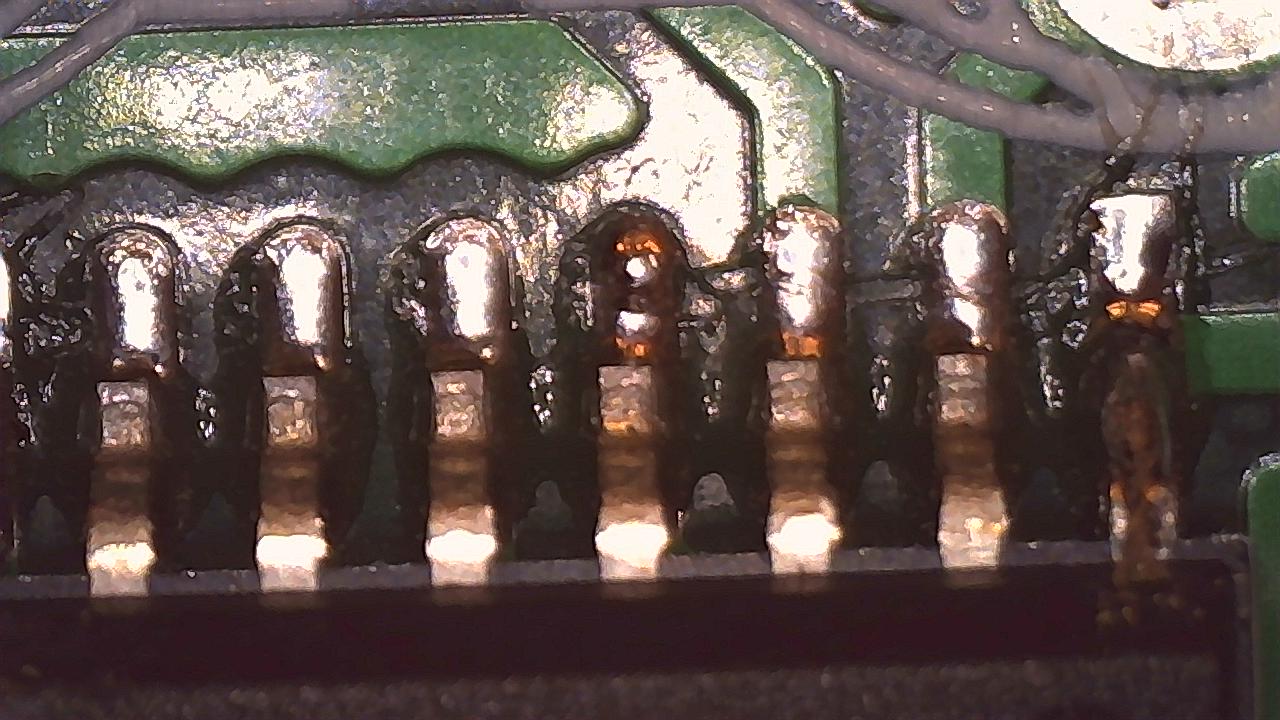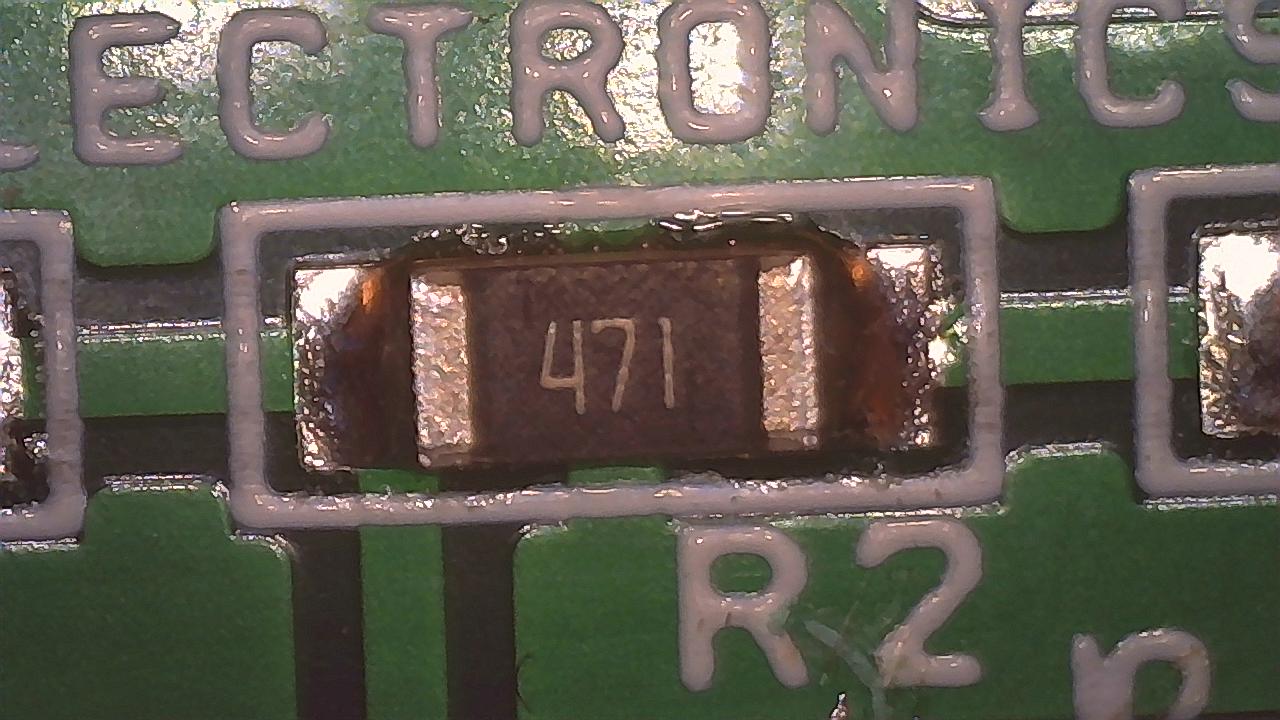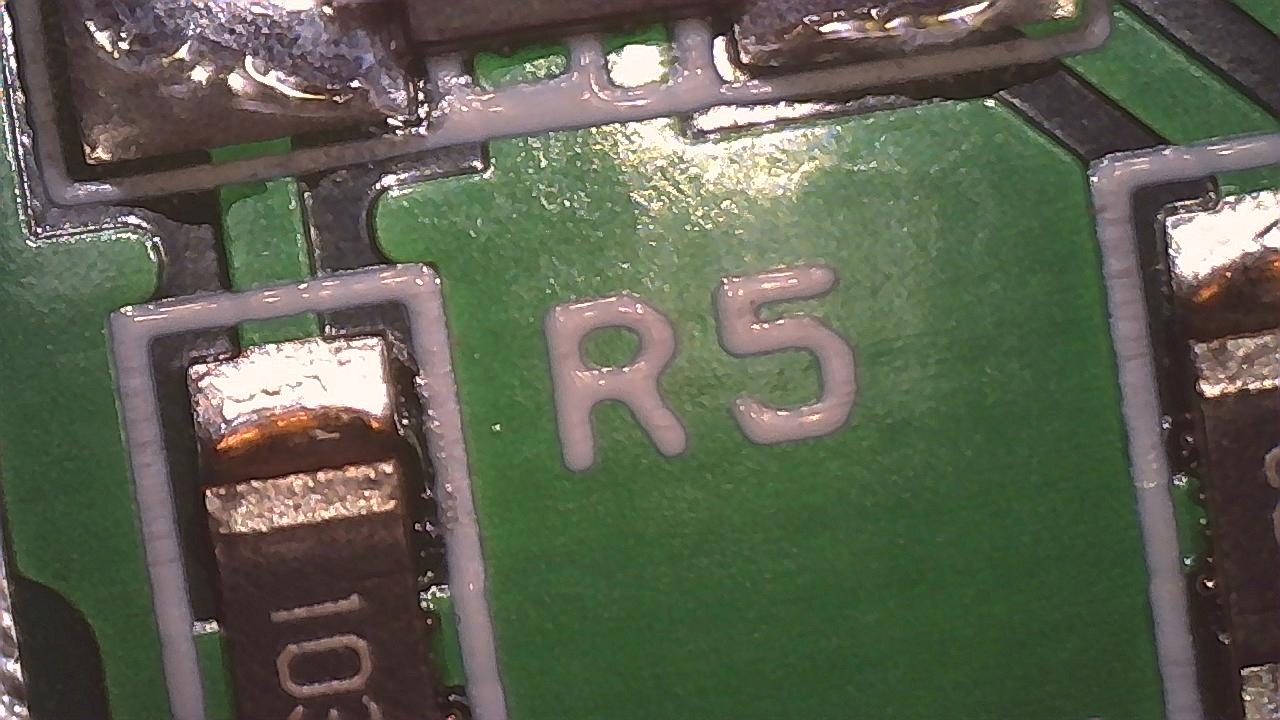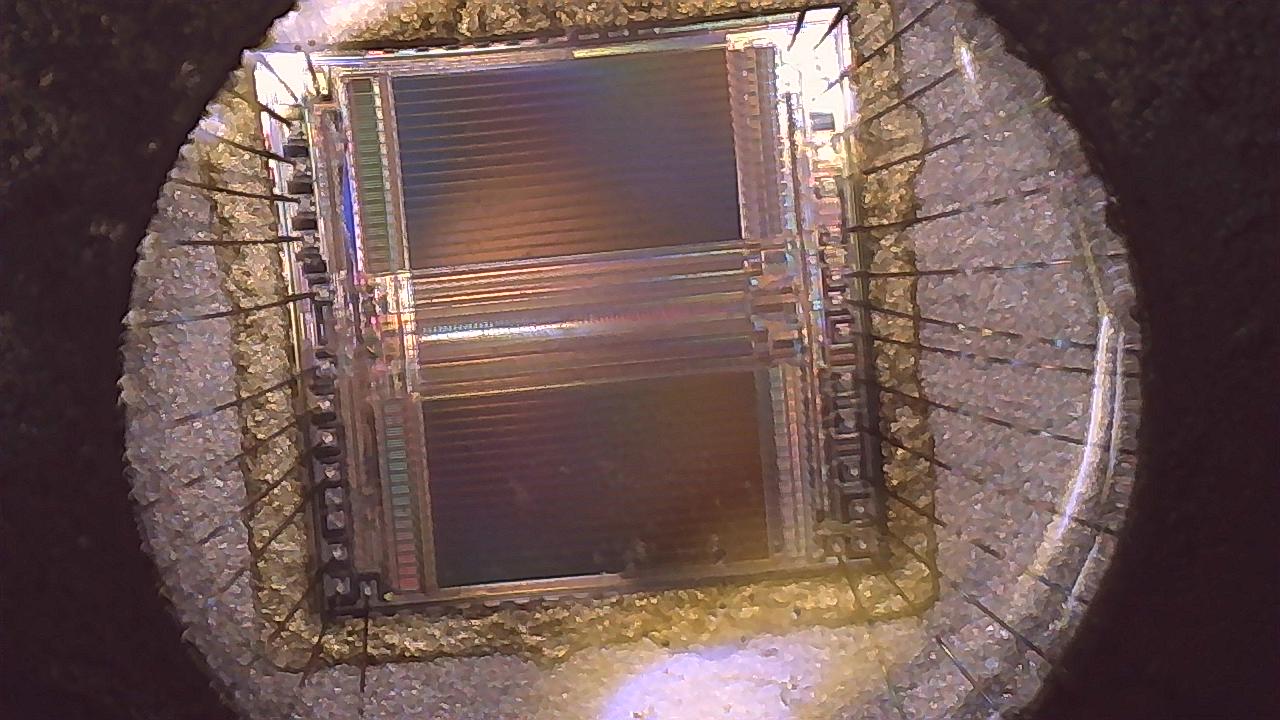 Conclusion
The MUSTOOL team has gotten the new G1200 in the right direction but has some distance to cover to gain the prestige of a serious tool. It is indeed correcting the flaws we show with the G600, therefore making it easier to work on your project and help you with SMD soldering and inspecting and it has quite a fair price. The G1200 is available for $68.99 on Banggood.
Join 97,426 other subscribers

Archives