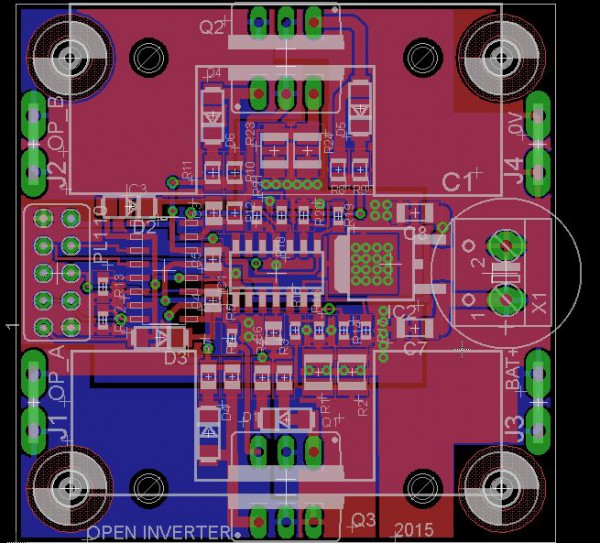 Open Inverter, an open source micro-solar inverter
Ken Boak has been working on an open source micro-solar inverter project:
We wanted to make a design that uses readily obtainable N-type FETS and an Arduino (more strictly a ATmega328P-PU on a breadboard) to generate the PWM signals and provide simple circuit protection, and load sensing. With the PWM signals generated in firmware it can easily be modified for 50Hz or 60Hz operation, either 115V or 230V operation and a wide range of battery input voltages.
We imagined that the final design could consist of an Arduino, an "Inverter Shield" containing FETs and driver ICs configued in a H-bridge and some voltage and current monitoring circuits. To make the inverter a 12V or 24V battery (or PV panel) and a 12V (or 24V) torroidal transformer would be added.
Open Inverter, an open source micro-solar inverter – [Link]