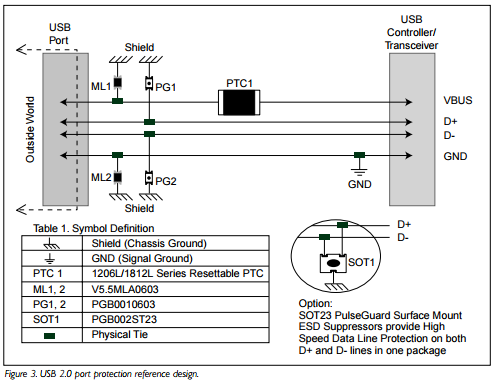 Protecting the USB from over voltage and overcurrent threats
An application note from Littelfuse about USB protection.
This application note addresses the various requirements for protecting the Universal Serial Bus (USB) from overcurrent and overvoltage environmental threats. The solutions presented cover both USB 1.1 and the higher speed USB 2.0 circuitry. Specific emphasis is placed on USB 2.0 with information directed at hot connection over current conditions and electrostatic discharge (ESD) induced in the USB system.
Protecting the USB from over voltage and overcurrent threats – [Link]