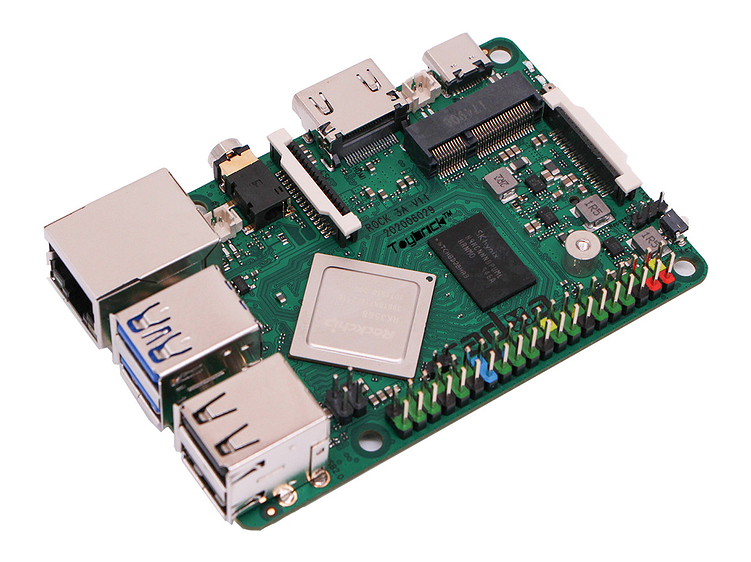 Radxa ROCK 3A SBC Provides Support for the AIoT Market with its Quad-core RK3568
Single-board computers (SBCs) are becoming more popular as the industry develops and new technologies emerge, such as the Internet of Things (IoT). Therefore, the use of computers and smart technologies in electronics has maximized the growth potential of the global SBC market. Technology advancements, such as artificial intelligence, have made the hardware increasingly sophisticated and compact. Hence, with the increasing popularity of SBCs and their powerful features, many third-party manufacturers have come up with hardware based on the Raspberry Pi form factor.
Recently, we have seen the launch of Radxa's Rock Pi 4 SBC built around the Rockchip RK3599 chip. To continue the emergence of Rockchip-powered development boards, the RK3568-based ROCK 3A is another single-board computer by Radxa. These systems on a chip are very versatile and capable of executing various extensive tasks.
ROCK 3A is a more powerful version of ROCK Pi 4 with a few new interfaces. Hence, as compared to the previous Rockchip RK3399, the new CPU can run at up to 2GHz. Along with this, the GPU is faster than the ARM Mali-T860 MP4, which can run at up to 800-950 MHz. Another peculiarity on the board is SATA support along with two M.2 slots for storage and wireless cards. Thus, the SBC provides the advantage of high-speed reading and writing, large storage space, and a faster transmission rate.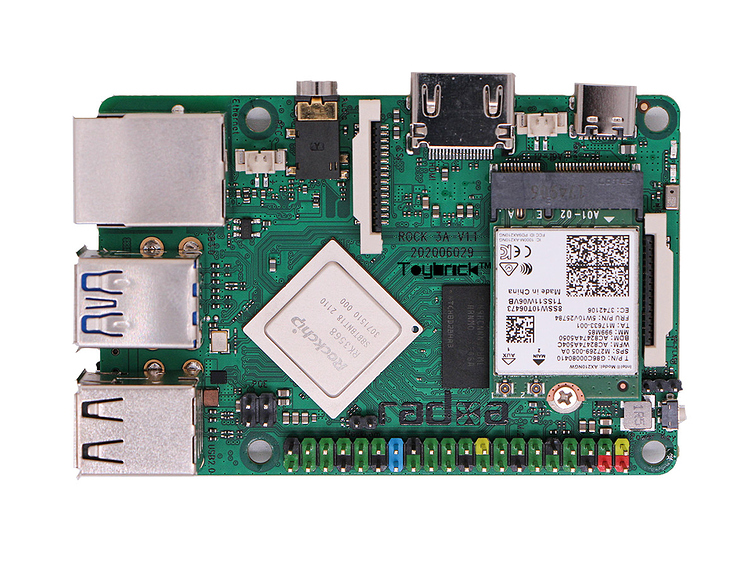 Technical Specifications of ROCK 3A SBC
The onboard RK3568 targets NVR applications and features a quad-core Cortex-A55 CPU, Mali-G52 GPU, and an integrated NPU that delivers 0.8 TOPS of performance. The core works at a frequency of 2GHz, which is also faster than the RK3566 1.8 GHz. Hence, with a 22nm lithography process, it features low power consumption and high performance. Additionally, the ROCK 3A meets the requirements of large-memory applications by offering 8 GB of DDR4 RAM with controller frequency up to 1560MHz. The board also provides QC/PD power support through a new generation QC/PD protocol IC.
To deliver better network scalability, the new hardware includes Gigabit Ethernet (GbE) port with PoE support. Moreover, the board has common I/O interfaces available on a standard SBC. These include MIPI-DSI and CSI interfaces, as well as an HDMI 2.0 port for display interface. With a small form factor of 85 x 54 mm, the SBC also comes with a rich set of physical connectivity through four USB ports and a 40-pin GPIO header compatible with Raspberry Pi.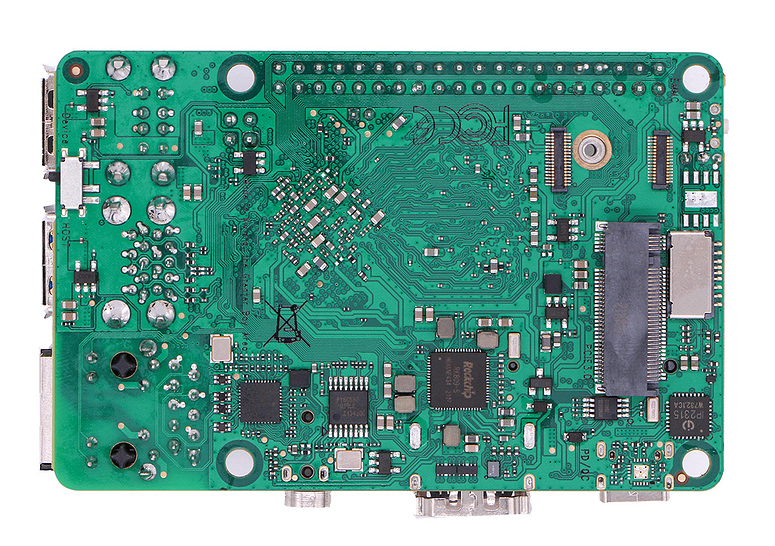 Like the Rock Pi 4, the Rock 3A SBC includes an M.2 M-key slot with two PCIe 3.0 for NVMe SSD storage. It also features an additional M.2 E-Key slot with WiFi 6 support. The WiFi 6 delivers a lower packet loss and retransmission rate, making the transmission more stable and secure. Furthermore, to facilitate data transmission, the SBC leverages the RK3568's ability to multiplex SERDES lanes to provide SATA compatibility via the pair of USB 3.0 ports.
According to Radxa, the Rock 3A will support Debian 10 for Rockchip-powered devices, which is managed by Toybrick. However, the board will also support third-party operating systems such as Manjaro Linux, Slackware Arm, etc. The Rock 3A will be available for purchase in August, with pricing ranging from $35 for a 2GB model to $75 for an 8GB model. For more information visit Radxa's community website.
via CNX Software.
Join 97,426 other subscribers

Archives