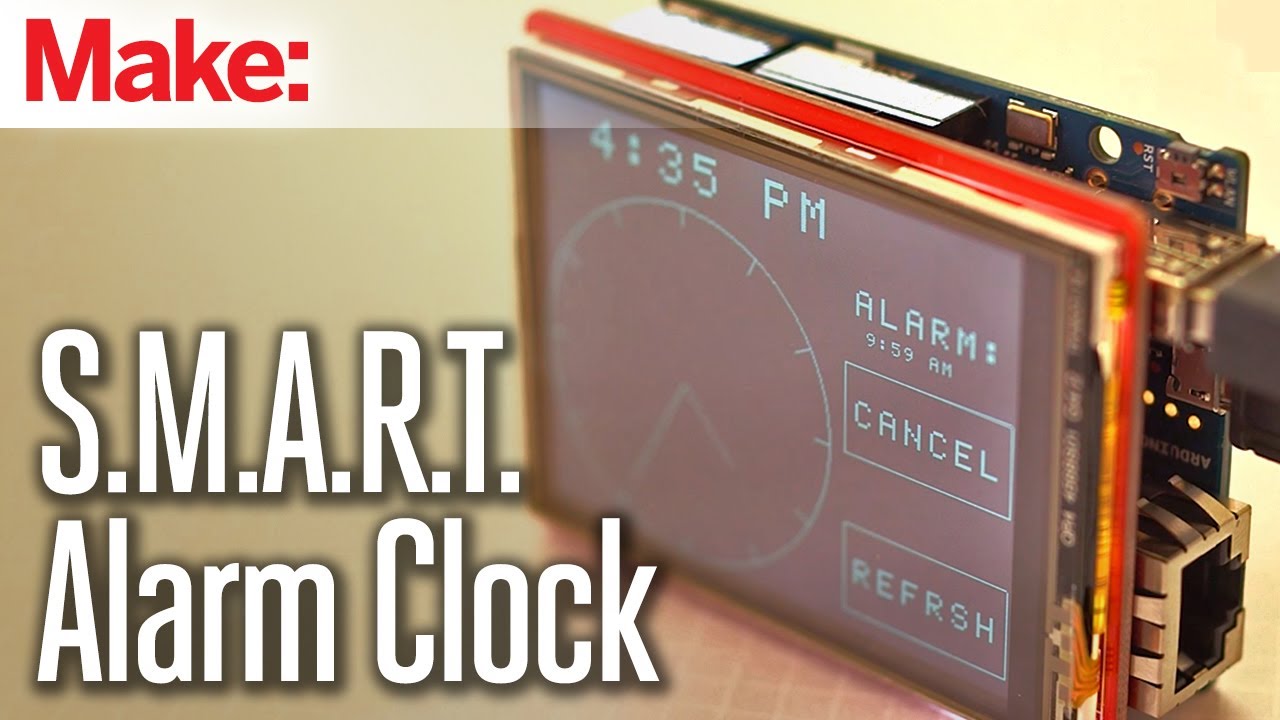 S.M.A.R.T. Alarm Clock
by Tony DiCola @ makezine.com:
Wouldn't it be nice to have an internet-connected alarm clock that automatically sets itself, based on your calendar? You would never miss an early appointment, never forget to set your alarm, and enjoy more restful sleep knowing you've solved the nightmare of regulating your alarms. An internet-savvy alarm clock could even watch your inbox and wake you up if friends or family send you an important email.

This S.M.A.R.T. Alarm Clock (Setup for Meetings, Appointments, Reminders, and Tasks) uses the Arduino Yún, which is a special Arduino with two processors. One processor runs an embedded version of Linux and is connected to the internet over wi-fi or Ethernet. The other processor uses the same chip as the Arduino Leonardo microcontroller, allowing the Yún to work with most Arduino shields and accessories. By using the Arduino Yún, this project can talk to complex web services with the Linux processor, and interface with hardware — an LCD touchscreen — on the second processor.
S.M.A.R.T. Alarm Clock – [Link]
Join 97,426 other subscribers

Archives