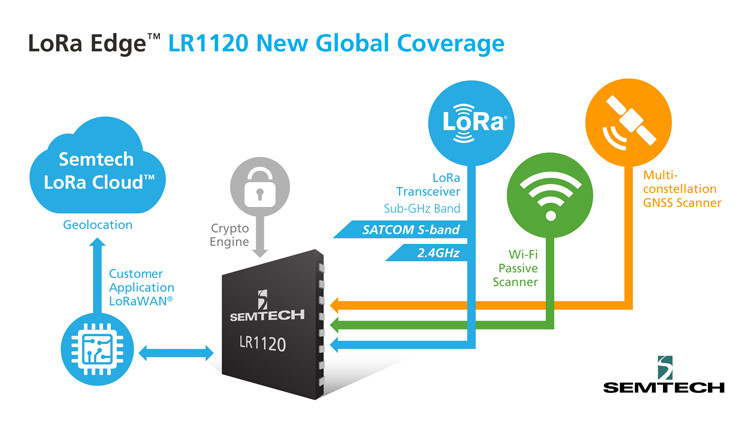 Semtech LoRa Edge LR1120 Designed for Worldwide Asset Tracking
California-based Semtech Corporation, the provider of high-performance analog and mixed-signal semiconductors, will now support worldwide asset tracking on its LoRa Edge Platform. LoRa has been a popular choice for manufacturers for asset tracking in industrial and commercial settings, and Semtech's LoRa Edge Platform is one example. The new LoRa Edge LR1120 supports direct satellite-connected Internet of Things applications in supply chain management and logistics. The low-power design makes the LR1120 system-on-chip a desired candidate for geolocation on a global scale.
LoRa Edge LR1120 provides multi-band LoRa and Long-Range Frequency Hopping Spread Spectrum (LR-FHSS) communication in a 2.4GHz ISM band and licensed S-band for satellites. It also integrates a Cloud-native multi-constellation global navigation satellite system (GNSS) scanner and a passive Wi-Fi MAC address scanner through the existing LoRa Cloud services. The SoC is designed to meet the physical layer requirements of LoRaWAN specifications while also complying with application-specific demands.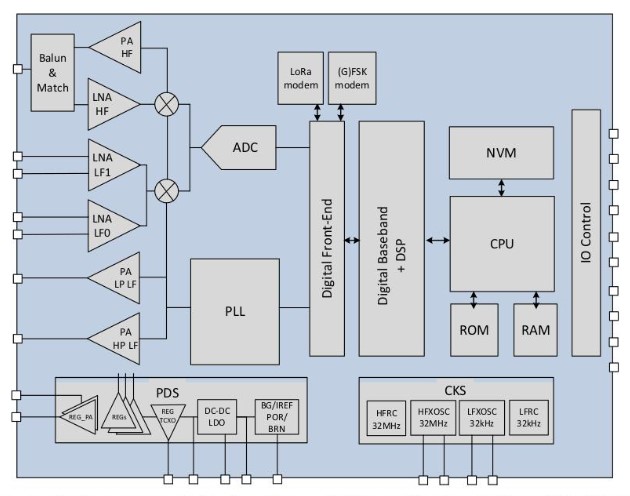 Semtech's LoRa is targeting track and trace challenges faced by the logistics industry today with a geolocation IoT platform adapted to global transportation and mass-scale asset management," said Marc Pégulu, vice president of IoT product marketing for Semtech's Wireless and Sensing Products Group. "With the launch of multi-band LoRa support, coupled with LoRa Cloud services, it has never been easier to expand ubiquitous IoT connectivity and geolocation globally.
LoRa Edge LR1120 features a low-power, high sensitivity LoRa half-duplex RF transceiver that has a low-noise figure front-end. In terms of the cryptographic engine, the hardware supports AES-128 encryption/decryption-based algorithms and handles device parameters such as DevEUI and JoinEUI. The hardware is claimed to be fully compatible with SX1261/2/8 devices and the LoRaWAN standard.
Combining LoRa with small, relatively low-cost LEO satellites will change the game for LoRa and IoT. Adding satellite communication capabilities in the S-band to LoRa can help replace aging SCADA monitoring and open up new applications and markets, especially in remote regions. So far, LoRa has attracted the interest of several satellite companies including EchoStar and Lacuna, said Christopher Taylor, director, RF & Wireless with Strategy Analytics.
The manufacturer has provided Mouser Electronics' buy link for the public availability LoRa Edge LR1120, and the pricing for 1x quantity is $187.5 USD.
Join 97,426 other subscribers

Archives