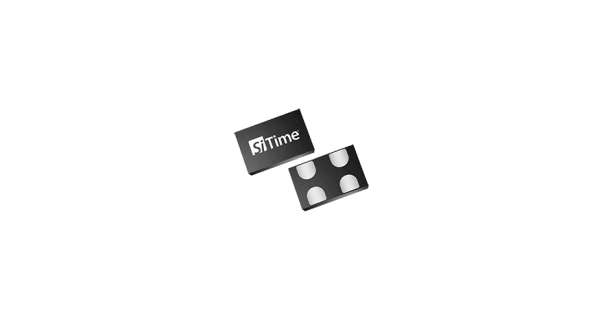 SiTime Low-Power Oscillators in tiny packages
SiTime Corporation's general-purpose low-power oscillators are custom programmable by Digi-Key. Production qty's are available within 48 hours of purchase. Digi-Key's custom programming capabilities shorten engineers' design cycles enabling faster time to market. These oscillators offer a perfect combination of low power consumption, excellent stability, small size, and fast start-up. Parts are also available in a SOT23 package which offers excellent board-level solder-joint reliability and enables low-cost, optical-only board-level inspection. Now system designers have lower frequency options based on programmable MEMS timing technology. This technology is ideal for industrial sensor applications because of its low-frequency range, low power consumption, and resilience to radio-frequency interference (RFI) and mechanical stressors.
Traditionally, system designers have been limited to very few frequency options if they wanted less than a megahertz output frequency. With conventional quartz devices, the crystal resonator is cut from the blank material in a specific size, angle, and shape to achieve each frequency. Due to manufacturing constraints, quartz vendors select a limited number of frequencies to support, especially in the lower frequency range. MEMS technology provides robustness against shock, vibration, and RFI. Resistance to mechanical force is due to the miniaturization of MEMS. The mass of a MEMS resonator is 500 to 3,000 times smaller than a quartz resonator.
Features
Configurable feature set
Wide range of frequencies
Very small packaging
Low power consumption
FlexEdge™ configurable drive strength
Field programmability
SOT23 option
Short lead times
more information: www.sitime.com
Join 97,426 other subscribers

Archives