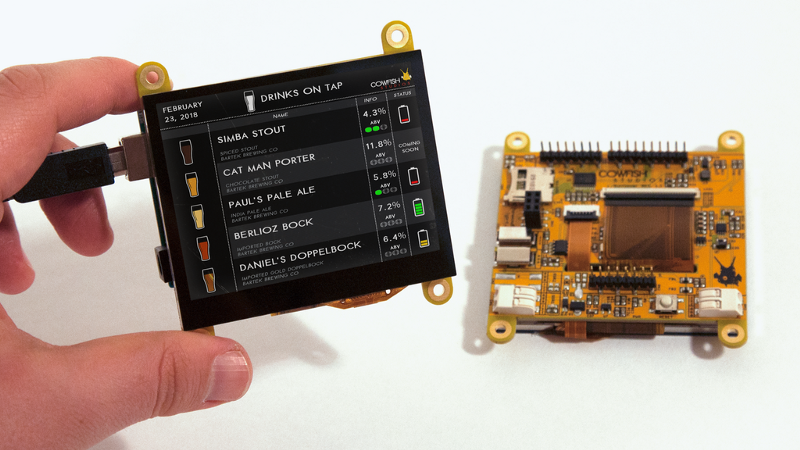 Sunflower Shield – A 3.5" TFT Touch Screen Display for the Arduino
The Arduino has been a household name in the hardware market for a long while now and many vendors have released various add-on devices usually called Shields to expand the functionality of Arduino. One such add-on device is the newly launched Sunflower shield that will allow users to add a touchscreen display to any Arduino project.
A touchscreen is one of the most intuitive and straightforward way of adding user interaction to a project allowing one to remove the need for buttons or some other form of input, and this could be achieved with the Arduino in several ways. Combining a display and a touchscreen to use with an Arduino has been somewhat challenging and tricky, but the Sunflower Shield from creator Paul Bartek and his team will make this easier to achieve.
The Sunflower Shield is a 3.5" capacitive touchscreen that plugs into any standard Arduino board as a normal Arduino shield. The board is a 5V dependent board so it won't work with any 3.3V based Arduino boards like the 3.3V Arduino Pro. The shield is made up of a 5-point Multi-touch Capacitive Touch Screen making it capable of building gesture control applications. It also supports a portrait and landscape display orientation, a temperature reading through a K-type thermocouple that is shipped with it, provides support for audio output and comes with an 8-ohm speaker.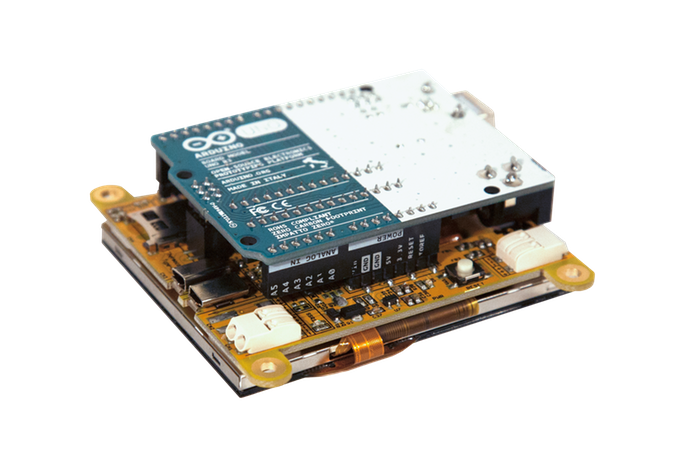 The Sunflower shield is slightly larger than an Arduino Uno and comes with four mounting holes so you can easily secure the device to an enclosure. It comes with onboard micro SD card slot for application storage.
The following are some of the features of the shield:
Premium Multi-domain Vertical Alignment (MVA) TFT Display
Easy to use 5-point Multi-touch Capacitive Touch Screen
High Brightness White LED Backlight (660 cd/m2)
Supports Portrait and Landscape Display Mode
Smooth Animations at up to 60 frames/second
LED Driver with Pulse Width Modulation (PWM)
True 24-bit Color
On-board Bridgetek FT813 Graphics Controller IC with Display, Touch and Audio Functionality
On-board Pulse Width Modulation (PWM) Audio and Speaker Amplifier
Terminal Block with Push-Buttons for Driving an External 8Ω 1W Speaker
Micro-SD Socket for Application Storage
On-board Maxim MAX31855 K-type Thermocouple Amplifier (-200°C to +700°C with an accuracy of ±2°C)
On-board Thermocouple Contacts to Accept a Standard Thermocouple Connector
Terminal Block with Push-Buttons for Solid-State Relay (SSR) Control
4 x 3.2mm Mounting Holes Enabling Standard M3 or #6-32 Screws
The shield is currently being crowdfunded on Kickstarter with campaign already exceed their minimum amount requirement and is available for pre-order starting at a $90 pledge level. It is estimated that the board will be available for delivery around September 2018.
The Sunflower Shield will allow makers to add a 3.5″ (QVGA) TFT LCD Display with capacitive touch to their Arduino projects.
Subscribe to Blog via Email
Join 97,951 other subscribers
Archives