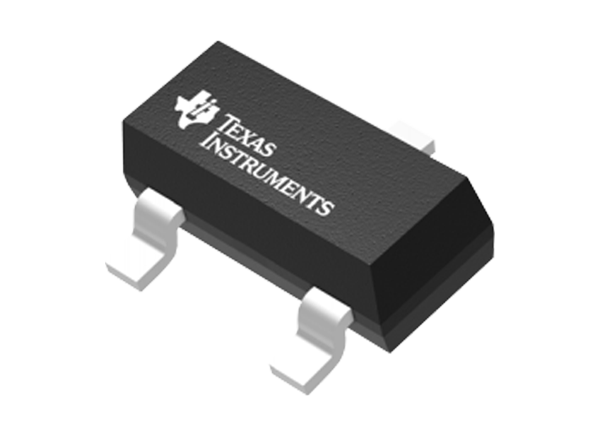 Texas Instruments TMAG5124 Hall-Effect Switch Sensor
Texas Instruments TMAG5124 Hall-Effect Switch Sensor is a high-precision Hall effect sensor that offers a 2-wire interface designed for industrial designs. The TMAG5124 integrates a current source that switches between two levels depending on the value of the magnetic field applied to the part. While the high value is fixed, the low value can be selected from two ranges. This type of interface enables robust communication between sensor and controller, allows long-distance transmissions, helps detect disconnections, and limits the number of wires to two.
The Texas Instrument TMAG5124 is available in a 3-pin SOT-23 package. While three pins are available on the package, the device only requires the VCC and GND pin to operate. The current can be measured from either of those two pins, creating either a high-side or low-side configuration. Different product variants enable the selection of different levels of magnetic sensitivity to match application-specific requirements. The wide operating voltage range and reverse polarity protection of the TMAG5124 are designed for a variety of industrial applications.
Features
Hall effect switch with 2-wire interface
Low-level current output options

TMAG5124A/B/C/D (3.5mA)
TMAG5124E/F/G/H (6mA)

Magnetic sensitivity

TMAG5124A/E (4mT (typical))
TMAG5124B/F (6mT (typical))
TMAG5124C/G (10mT (typical))
TMAG5124D/H (15mT (typical))

40kHz fast sensing bandwidth
Supports wide voltage range

2.5V to 38V operating VCC range
No external regulator required

Wide operating temperature range

–40°C to +125°C ambient operating temperature range

Protection features

Supports load dump up to 40V
Reverse polarity protection

SOT-23 package option
Block Diagram