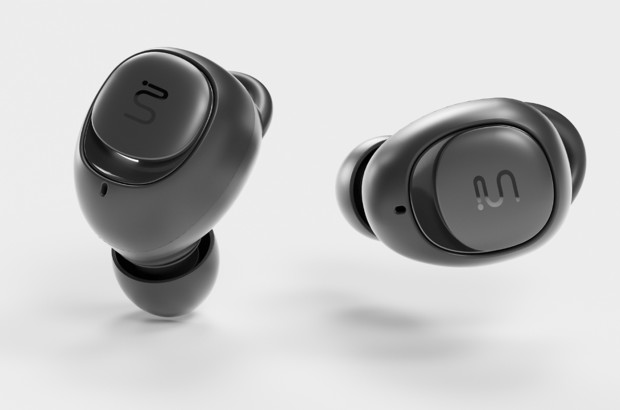 360-hour Battery Life with Charging Case | Superior Sound Quality | IPX-7 Waterproof | Bluetooth 5.0
UNI TWS is the world's most advanced true wireless earbuds designed with superior Hi-Fi sound and ultra-long playtime. It's your perfect workout companion with secure fit and an IPX-7 waterproof rating.
Tired of running out of juice when you need your music the most? The UNI charging case has a 3500 mAh premium built-in battery. Once fully charged, the charging case can support 360 hours of playtime for the earbuds. Every time you finish listening just put the earbuds back into the case to be recharged. For 3 to 4 hours of use a day, a fully charged charging case will let you enjoy wireless music for up to a month between charges!
Features:
1st Wireless Charging Earbuds
Over 360-hour Battery Life
Superior Sound Quality
IPX-7 Waterproof
Powered by aptX
Ergonomic Design
Low Latency Bluetooth 5.0
Intuitive Touch Sensor
Wireless Charging
Avoid the hassle of wires and power up quickly by simply placing the UNI charging case on the charging pad. Or, use your smartphone's Qi charging pad to get UNI juiced-up and ready to rock.
Backup Power
Never worry about dead batteries again! With a massive 3500mAh capacity battery, the UNI charging case can provide additional charging power for your smartphone or other mobile devices. It's a reliable emergency power supply in times of need.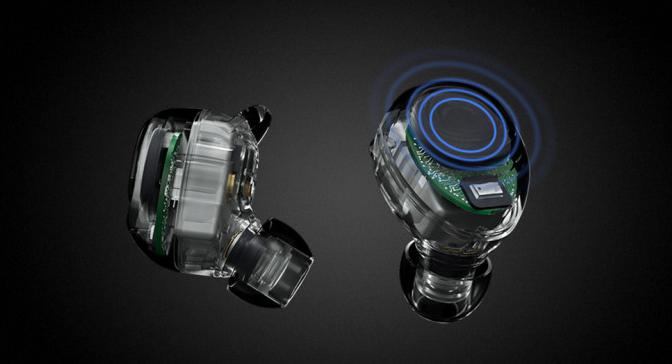 Graphene Enhanced Sound
UNI features a customized driver made with graphene – a highly conductive, flexible, and strong material consisting of latticed carbon atoms bonded in a hexagonal pattern. This advanced material allows UNI to produce mids and highs that are rich in details and perfectly balanced with the bass tones.
aptX Powered High Fidelity Audio
UNI achieves CD quality high fidelity sound by employing aptX technology. aptX audio enables Bluetooth wireless devices to deliver High Definition (HD) audio. It works by preserving sound data during transmission by constantly sampling audio between one moment in time and the next to accurately reproduce the best audio even after compressing and decompressing. It is also uses low battery consumption & has low latency for the best possible wireless listening experience.
Waterproof
UNI TWS earbuds are 100% IPX7 rated waterproof inside and out for sports and protection from harsh environments. This means the earbuds can be fully submerged in water up to 1 meter (3.3 feet) deep for 30 minutes. So now you don't have to worry when you're swimming, surfing, or hiking in the rain.
Crowdfunding
The project is live on www.indiegogo.com and already 1164% funded with 30 days left. Perks start at $69.
Join 97,426 other subscribers

Archives