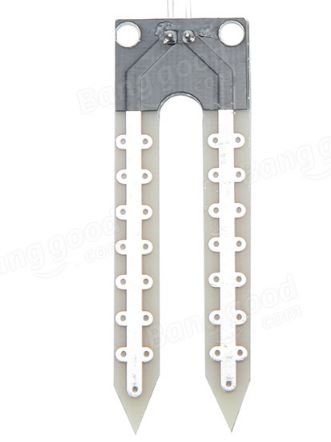 Using a Soil Moisture Sensor with Arduino
Hi guys, welcome to today's tutorial. Smart farms are becoming very popular as everyone is beginning to see the benefits in terms of crop health and yield and I know a lot of people that will be interested in smart farm automation. That's why today, we will be looking at how to use a soil moisture sensor with an Arduino to determine the moisture content in the soil.
Soil moisture is generally the amount of water that is held in spaces between soil particles. It's is a very important factor that determines the growth of crops and their health.
Instead of the old gravimetric method of measuring soil water content, the soil moisture sensor measures the volumetric water content indirectly by using other properties associated with the soil. The soil moisture sensor used for this tutorial uses electrical resistance of the soil to determine the soil humidity. The electrical resistance of the soil reduces with increase in the amount of water in the soil. The electrical resistance in the soil, however, increases with reduction in the amount of water in the soil. The sensor consists of a probe and a comparator with an adjustable potentiometer which can be used to set the sensitivity of the sensor.
Using a Soil Moisture Sensor with Arduino – [Link]
Join 97,426 other subscribers

Archives