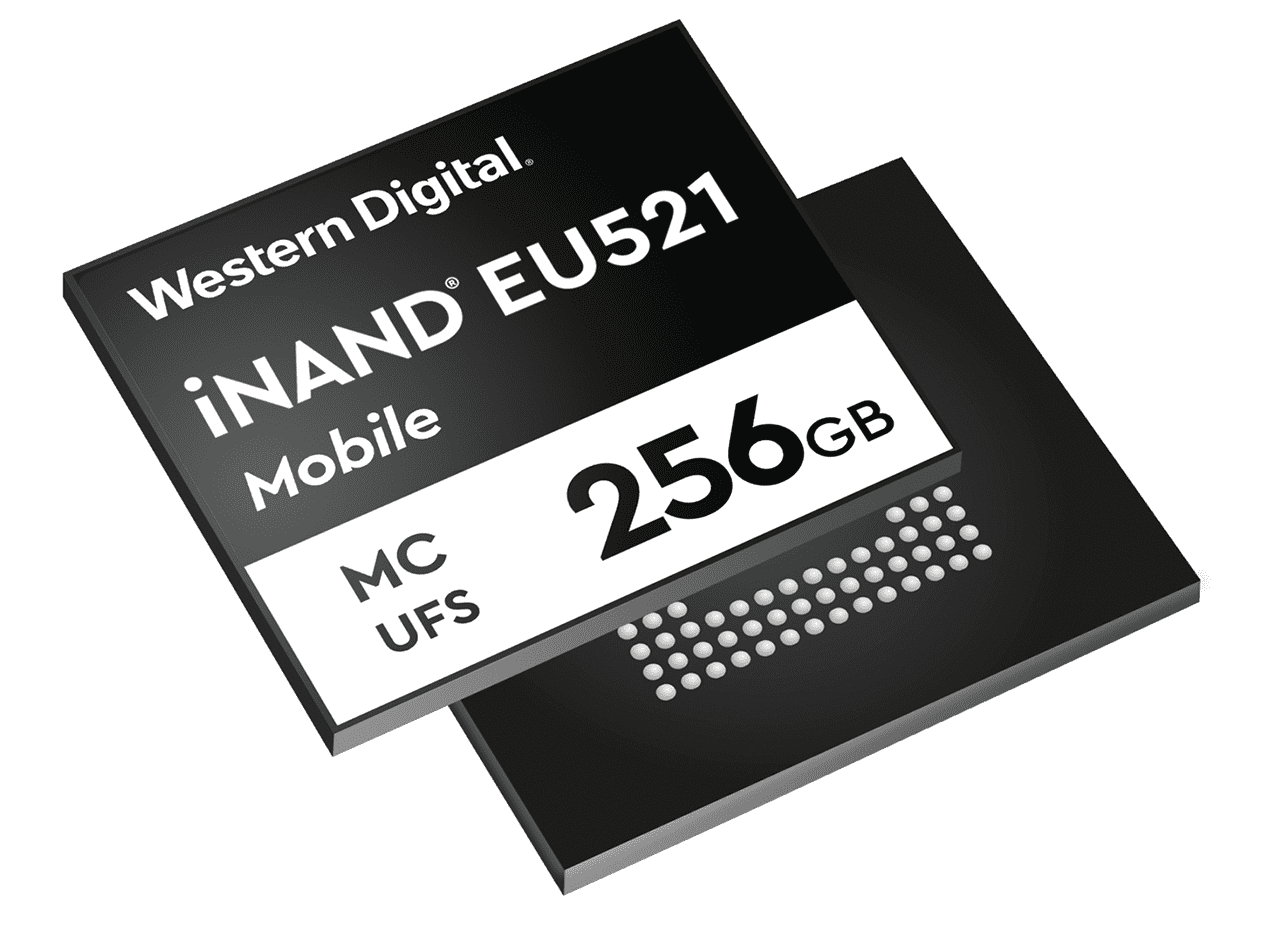 WD releases Mobile iNAND UFS Series Embedded Flash Drives, ready for 5G
Western Digital  released its new Western Digital iNAND MC EU521, an embedded Universal Flash Storage (UFS) device. Western Digital is a supporter of EDEC's implementation of WriteBooster under the UFS 3.1 standard that global handset makers will support for smartphones optimized for 5G applications and capabilities, according to the company.
The iNAND MC EU311, MC EU511 EFD (Embedded Flash Drive), and MC EU521 are our most advanced flash storage solutions, built on the latest 3D NAND technology. iNAND MC EU311 offers exceptional read and write performance with SmartSLC and UFS 2.1. iNAND MC EU511 is ready for 5G devices with turbo Sequential Write speed and iNAND SmartSLC Gen 6 performance. iNAND MC EU521 enables technology and product leadership with UFS 3.1 Gear 4/2 Lane (Universal Flash Storage) EFD for mobility. These products are designed to deliver a fast, smooth user experience for the most data-intensive flagship mobile devices and tablets.
The Western Digital iNAND MC EU521 embedded flash device allows mobile developers to take full advantage of UFS 3.1 high-interface bandwidth (Gear 4 / 2 Lanes) as well as SLC (single-level cell) NAND caching. It also offers turbo sequential write speeds up to 800MB/s to better enable enhanced user experiences for applications such as downloading 4K and 8K media, large file transfers from the cloud, and gaming. The NAND EU521 is available in 128GB and 256GB capacities.
For more information, visit https://www.westerndigital.com/products/embedded-removable-flash/mobile-inand-ufs-series-embedded-flash-drives.
Subscribe to Blog via Email
Join 97,902 other subscribers
Archives