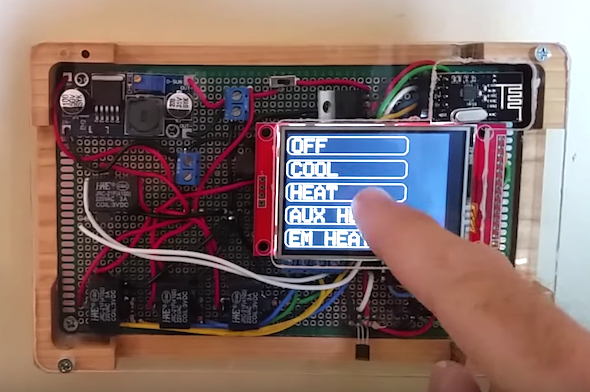 Wifi Home Thermostat
asheville makers @ instructables.com has posted a Wifi enabled thermostat that can be programmed via a touch screen display or via the internet.
This Instructable explains about how I built WiFi enabled thermostats for my home. The thermostats are programmable with 6 different time periods during the day, although increasing that to any arbitrary number would be fairly trivial.
Wifi Home Thermostat – [Link]
Join 97,426 other subscribers

Archives