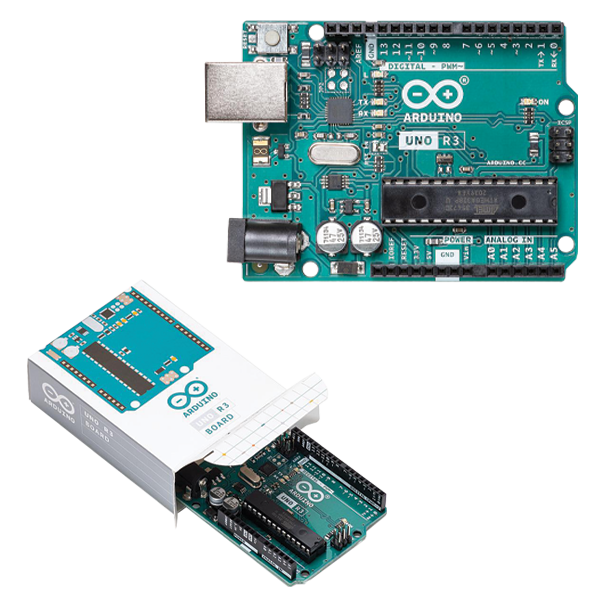 Win 1 of 9 Development Boards from Arduino
Including 3 x Arduino Nano IoTs, 3 x Arduino Nanos and 3 x Arduino Uno Rev 3s in partnership with Farnell
This month oemsecrets.com has teamed up with Farnell to give away 9 development boards from Arduino including 3 x Arduino Nano IoTs, 3 x Arduino Nanos and 3 x Arduino Uno Rev 3s.
Simply use the link below to enter.
ENTER NOW
Arduino Nano
The Arduino Nano is a small, complete, and breadboard-friendly board based on the ATmega328 (Arduino Nano 3.x). It has more or less the same functionality of the Arduino Duemilanove, but in a different package. It lacks only a DC power jack, and works with a Mini-B USB cable instead of a standard one.
Arduino Nano 33 IoT
The Arduino Nano 33 IoT is the easiest and cheapest point of entry to enhance existing devices (and creating new ones) to be part of the IoT and designing pico-network applications. Whether you are looking at building a sensor network connected to your office or home router, or if you want to create a BLE device sending data to a cellphone, the Nano 33 IoT is your one-stop-solution for many of the basic IoT application scenarios.
Arduino Uno Rev3
Arduino Uno is a microcontroller board based on the ATmega328P (datasheet). It has 14 digital input/output pins (of which 6 can be used as PWM outputs), 6 analog inputs, a 16 MHz ceramic resonator (CSTCE16M0V53-R0), a USB connection, a power jack, an ICSP header and a reset button.
Join 97,426 other subscribers

Archives