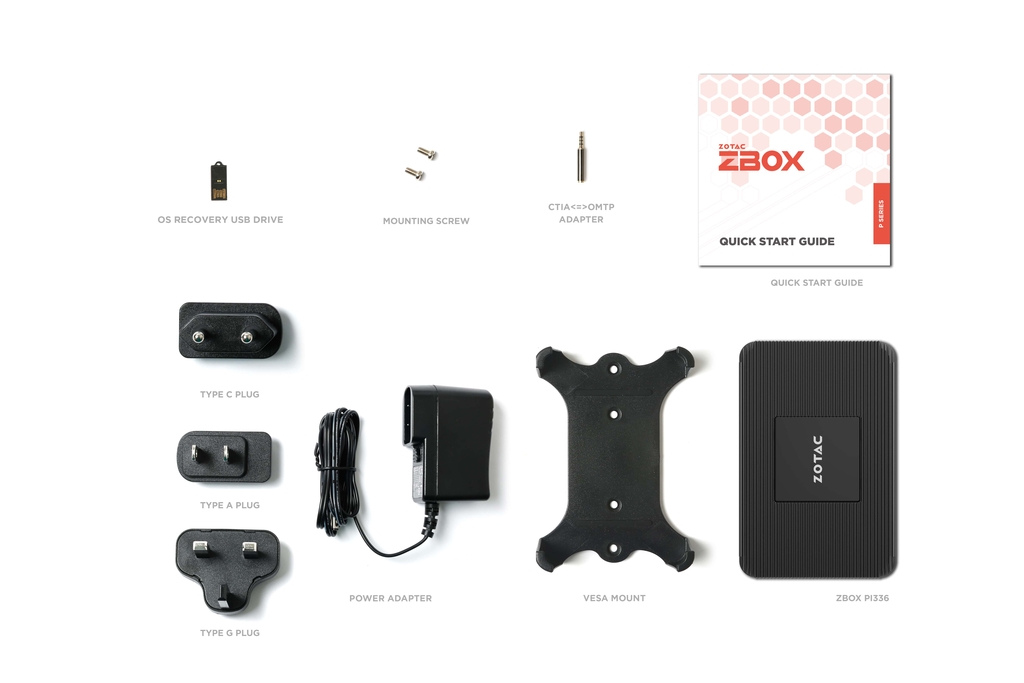 ZOTAC Announces a Powerful Portable PC with Extremely Small Form-Factor – ZBOX PI336 pico
The Global Manufacturer of Innovation, ZOTAC Technology recently announced a range of products including the ZBOX PI336 pico, the smallest full-fledged PC, a wearable PC, the new thinnest professional workstation, and a series of powerful graphic cards.
The new ZBOX PI336 launched by ZOTAC Technology enables users to uncover endless possibilities on the go with the power of an Intel Celeron N6211 dual-core processor with 4K capabilities and the all-new Windows 11.  It is one of the smallest full-fledged PCs available on the market. It allows the users to exploit the features of a full-scale PC in a compact enclosure having a form factor of 115 x 76 x 20.7 mm.

The ZBOX PI336 supports a simultaneous 4K (Ultra HD) dual display with HDMI 2.0 and DisplayPort 1.4. The Mini PC has onboard 4GB memory and 128GB onboard storage. Moreover, it allows the users to expand their storage through its microSDXC slot.
The ZBOX PI336 provides three USB 3.1 ports (including a type-c port) and a 3.5mm audio jack. Further, the ZBOX mini PC enhances connectivity through its WiFi 6E (6GHz spectrum support) and Bluetooth 5.2. Moreover, it offers a Gigabit Ethernet port that allows it to connect up to speeds of 1000 Mbps.
The ZBOX PI336 comes with multi-tip power adapters enabling users across the globe to exploit the capabilities of this powerful mini PC. Moreover, the PI336 pico features a passive cooling design with no active cooling components, making it more durable and pocket friendly.
Specifications of the ZBOX PI336 pico
Intel Celeron N6211 dual-core processor
Onboard 4GB LPDDR4x memory
Integrated Intel UHD Graphics
60Hz Dual display  – HDMI 2.0 & DisplayPort 1.4
128GB eMMC onboard storage
Micro SDHC/SDXC card reader
3.5mm I/O audio jack
3 x USB 3.1 ports (including a type-C port)
10/100/1000 Ethernet port
Intel WiFi 6E
Bluetooth 5.2
Pre-installed Windows 11 OS
"Uncovering Endless Possibilities" with the World's Smallest Full-Fledged PC
The new ZBOX PI336 pico by ZOTAC Technologies features the capabilities of a full-fledged desktop in an astonishingly small size. With its amazing features, the ZBOX PI336 pico is an "Ideal media hub, security device and digital signage solution at any home, office or workspace", as stated by ZOTAC on the product page.
Join 97,426 other subscribers

Archives