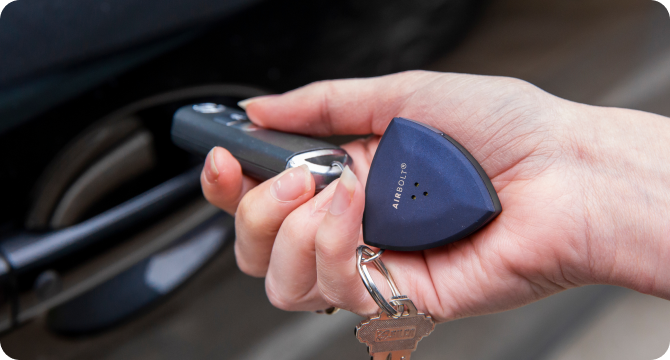 AirBolt® GPS – The Tiny GPS Tracker You've always wanted
From pets wandering away and ultimately getting lost, to keys and other items getting misplaced, the desire to, at all times, be able to tell the location of things that are important to us is a priority to everyone. Several GPS tracking solutions exist on the market with small form factors and superb performancε thanks to advancements in communication and GPS technologies. However, with innovation, there is always room for improvement and greater heights to scale, and that's exactly what Melbourn based AirBolt is doing with the launch of its new GPS tracker; the AirBolt® GPS which debuted on Kickstarter a few days ago.
AirBolt takes pride in its user-led design process as displayed in the AirBolt Smart Travel Lock which was released a while back, and the process was adopted for the development of the AirBolt® GPS. According to the AirBolt team, A total of 6 factors/features were considered and set as priorities during the design of the new GPS;
Small Form Factor
Long Battery Life
Customizable Alerts
Discrete Outlook
Shared Access
Global Tracking
Sturdy and Waterproof
Tailoring the design towards this features/goals led the team to the development of a small, only 37mm x 34mm x 11mm (1.45″ x 1.34″ x 0.43″) and VERY lightweight (approx. 21 grams, 0.75oz), LTE-M/NB-IOT enabled device, based on GPS rather than Bluetooth as in other devices.
The small and discrete nature of the device means it can be hung from the collar of a pet or slipped discreetly in a pocket/bag or be used as a keyholder.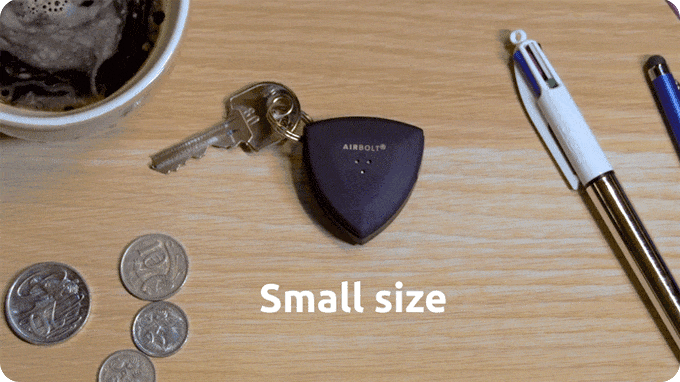 Implementing location over LTE-M/NB-IoT, which are low-powered cellular networks, helps users leverage in the latest communication solutions while saving big on power, ensuring the device lasts for a long time before recharge is needed.
Some highlight features of the AirBolt® GPS as documented by CNX-software include:
SoC(s)

Unnamed, but considering Nordic Semi is listed as a partner it should be nRF9160 SiP with Arm Cortex-M33 MCU core, 1024 KB flash, 256 KB SRAM, NB-IoT, LTE Cat M1, and GPS connectivity
There's also Bluetooth 5.1 so one of the nRF52 chips might also be included.

Connectivity

Bluetooth 5.1 with long-range and direction-finding support
Cellular – Worldwide support via NB-IoT and LTE Cat M1 (aka eMTC or LTE-M)
GNSS – GPS

Sensors – Accelerometer, temperature sensor
Misc – Alert Button, LED, a loud buzzer
Battery – Up to 12 months of battery life; rechargeable via USB-C port
Dimensions – 37 x 34 x 11 mm(ABS + anodised aluminum)
Weight – 21 grams
IP Rating – Not listed, but the tracker is said to be waterproof up to 1 meter for up to 30 minutes (IPX7)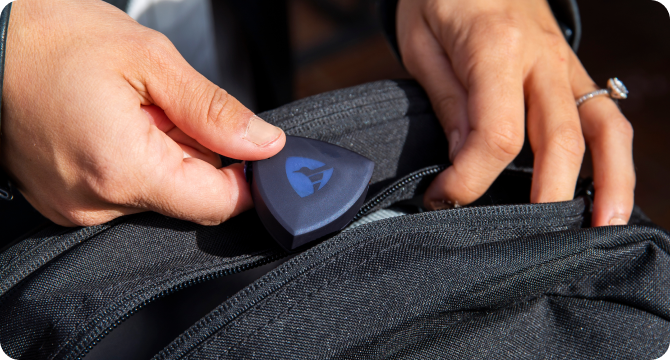 The AirBolt® GPS has shown potentials of being a top-notch product as the Kickstarter campaign has already raised more than 200% of its goal with over 3,105 backers.
More information about the product and the Kickstarter which will be closing in about a week's time can be found on the project's campaign page. 
Join 97,426 other subscribers

Archives