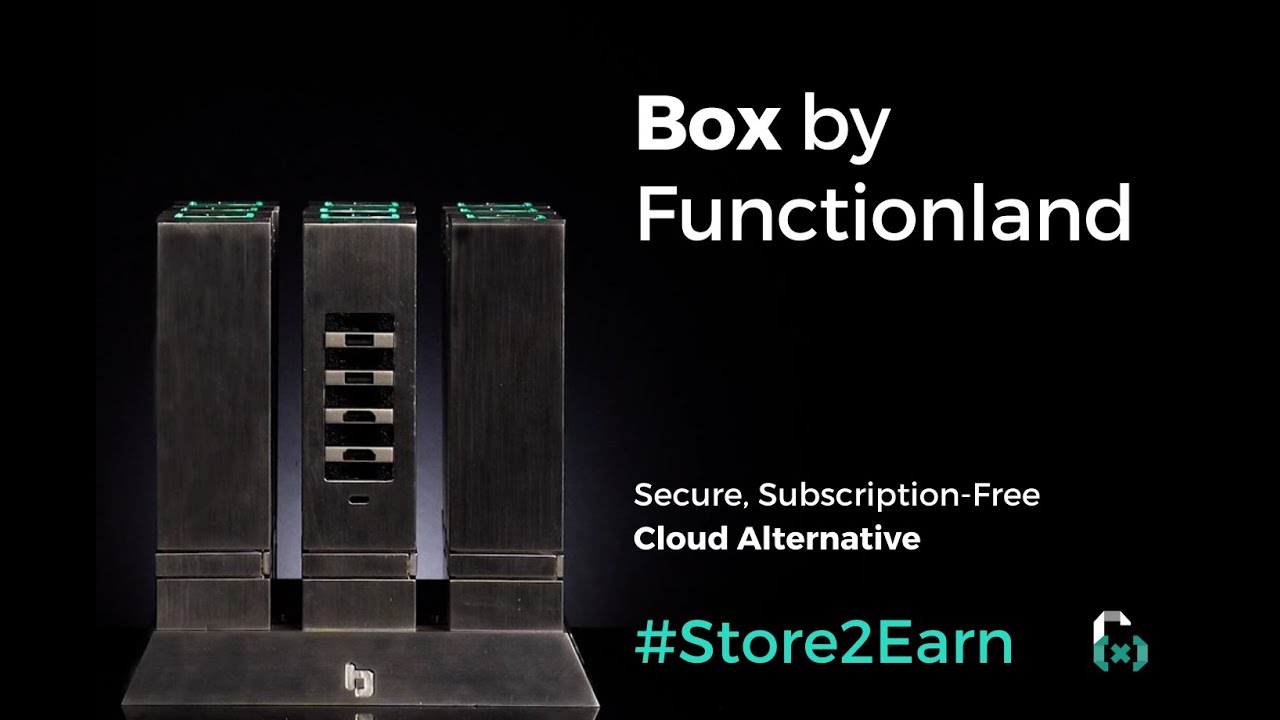 Box by Fucntionland Provides an Efficient Alternative to Cloud Storage Systems
The ΒΟΧ is the new cloud storage alternative developed by Functionland. It is the first-ever storage solution that has a blockchain attached. Since Box is a cloud-based storage device it gives us the advantages of cloud-based computing such as real-time collaboration, backup and sync, sharing, and accessing our data from anywhere. This device provides its users with a variety of services like photo storage, personal files, cell phone backups, etc. It is the alternative to the traditional subscription-based cloud services and lets users share and collaborate like in the cloud while providing complete, fully-encrypted privacy for anything that is stored on it.
Rather than paying for monthly cloud services, with a small initial investment, it allows people to save money, and own and control their personal data. Box's software is entirely open-source, which means that users can pick and choose apps they want to install for free. Additionally, Box also enables its users to earn crypto through its $FULA tokens. Utilizing its blockchain-attached storage system, Box can mine $FULA tokens in the background. When you use Box apps and services, it compensates the people providing the resources on the Fula network including open-source developers, UX designers, content creators, and contributors. This makes it possible to ensure that apps on Box are forever-free, while still repaying their creators for maintenance and upgrades.
Hardware Elements of the Box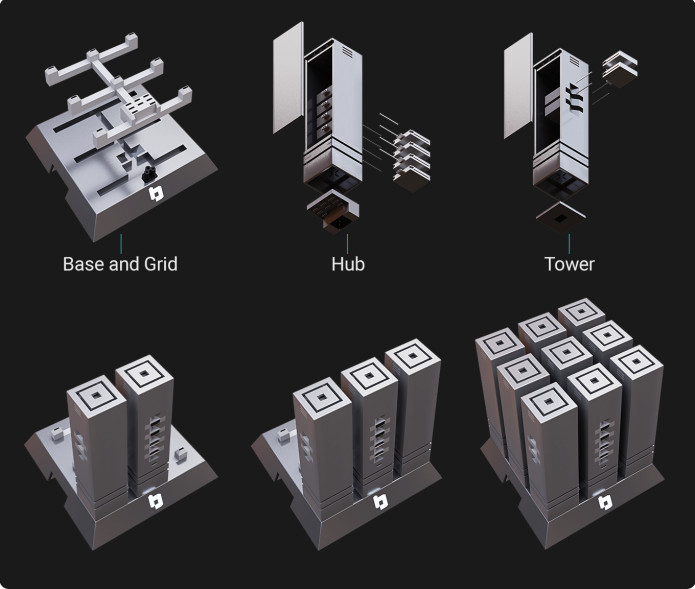 With a modular plug-and-play design and standardized dimensions, it contains more than enough power to handle large data transfers and other activities. It is powered by Raspberry Pi 4, which consists of a high-performance 64-bit quad-core processor with up to 8 GB of RAM. It features a dual-band 2.4/5.0 GHz wireless connection including Bluetooth 5.0 and Gigabit LAN Ethernet. Box has multiple, expandable USB 3.0 ports that enable it to act as a docking station. It also allows hardware creators to build additional plug-in towers to extend their functionality.
Utility Features of Box
It provides two kinds of storage capabilities:
Functionland's Box gives its users two different ways to store their data. The first way is the physical hardware device that is small enough to fit on your desk and store your files. In the event of the Box being broken, lost, or stolen, the user's data remains secure and available, downloadable and shareable anywhere there's an internet connection as data is stored across the global Box-user network. For the second way, cloud storage and networking capabilities are made available to the user. Box can connect to other Boxes over a user-owned Fula Network so that the user can maintain backups across multiple Boxes. The data stored will still remain encrypted, quickly accessible, and seamlessly interactable.
Box has expandable storage space
Cloud storage services don't offer the right amount of storage, either too little or too much (at a higher cost). Box does not have this problem. Box XL initially comes with 1 terabyte of storage and if the user needs more, they can expand their storage by plugging in an external storage device, adding a framework expansion card, or attaching a new storage tower.
It provides full data encryption
One of the most important factors of Box is that it can fully encrypt your files, photos, and other important data. This means that only the user can access the data or can share it, giving the power and control to the user. This encryption feature is especially beneficial for users with sensitive information that requires safe handling.
Box's apps and services are free forever
It provides free apps and services that the user can install according to their needs. Its photo app, called Fotos, is a polished, free app that provides swift, seamless, easy access and sharing of your photos from anywhere, across any device. Another app Box Files provides file syncing and storage across all your devices. and lastly, Box Password Manager offers hyper-private encryption to guarantee seamless access to your passwords from anywhere, on any device.
To learn more about it, visit the catalog page of Fuctionland.
Join 97,426 other subscribers

Archives