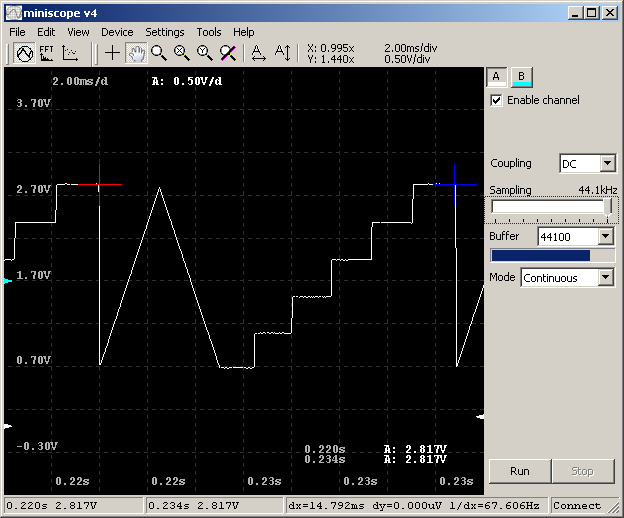 Choosing $1 sound card for DC-capable low speed oscilloscope
Tomasz Ostrowski has tested some cheap USB sound cards as low speed oscilloscope interfaces/recorders. He writes:
I've tested some cheap ($1) USB sound cards for DC sampling capability, in particular for using as low speed oscilloscope/signal recorder. Some (http://tomeko.net/dsoundscope/c_media.php or one from this thread: http://www.elektroda.pl/rtvforum/topic3106124.html) don't seem to work despite removing DC blocking capacitor, but this one: http://tomeko.net/dsoundscope/C_Media2/ is fine. With just 120k resistor connected it is able to measure voltage from 0-6V range (cons: its input is at 2V level, sourcing 8uA if connected to GND and it's single channel only). For test purposes I've prepared DLL interface for miniscope v4 (Win32 oscilloscope GUI) calibrated for this particular setup (example traces available).
Choosing $1 sound card for DC-capable low speed oscilloscope – [Link]
Join 97,426 other subscribers

Archives