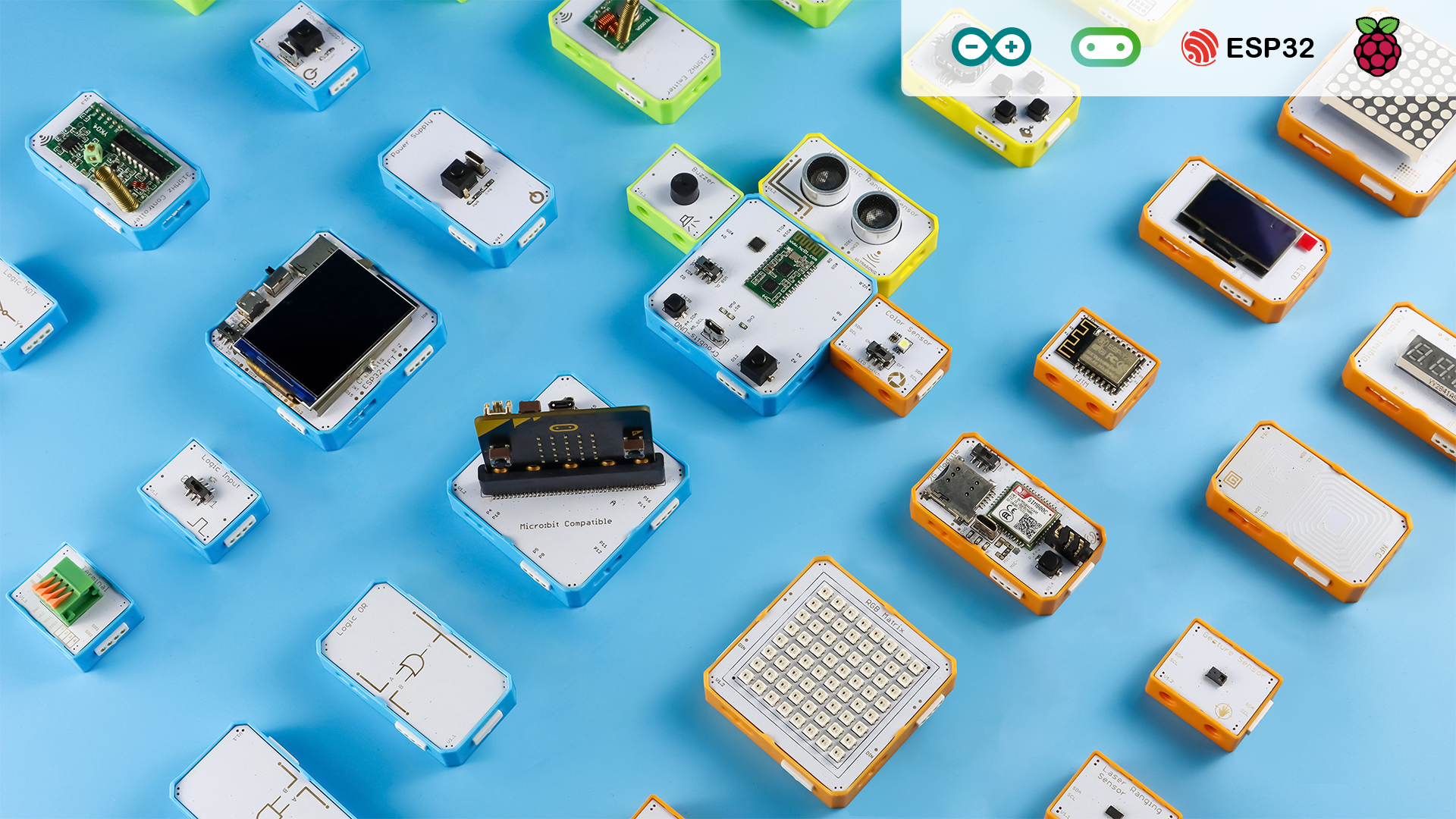 Crowbits – Learning Coding Tool
Elecrow launched a campaign on Kickstarter for Crowbits magnetic electronic blocks for STEM education. Crowbits are coding toys that come with 80+ electronic blocks, kids-friendly graphical programming software, 5 different themes kits, Lego bricks, with three different sizes ( large, middle, and small modules) of different colors with blue used for power control and logic control, green for output, yellow for input, and orange for advanced programming. Out of the 80+ modules, around 30 can be used without programming at all. Crowbits is compatible with Arduino, ESP32, Raspberry Pi, and Micro:bit boards.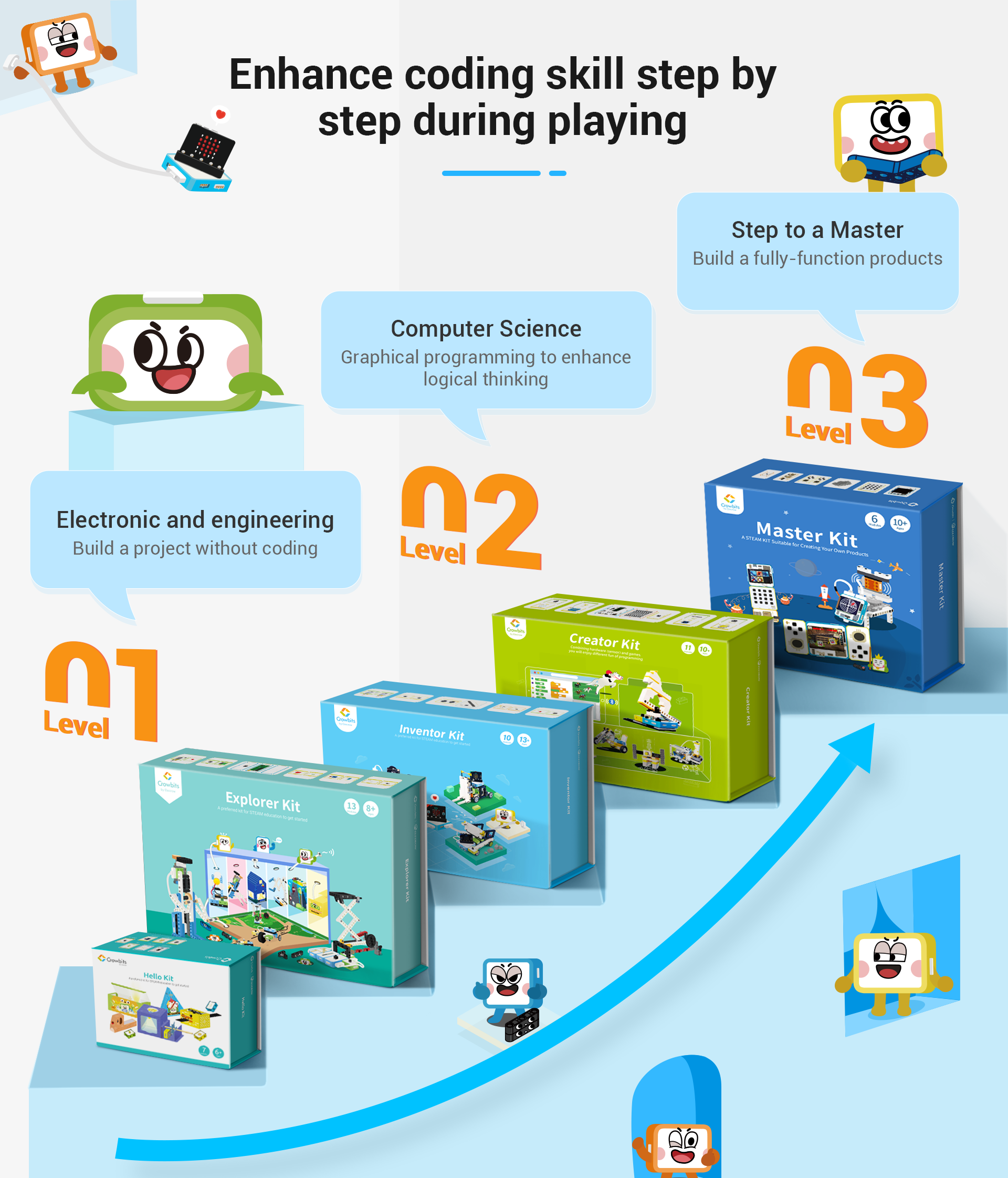 Crowbits come with multiple main controller modules, input modules, and output modules. Your children are provided with detailed lessons to help them start quickly. Even if they are new to electronics or coding, or they have basic knowledge, let them choose their favorite one to get started. Crowbits Hello kit and Explorer Kit, helps your kids build projects with cardboard, LEGO-compatible blocks, or other materials you want. Crowbits no-coding mode helps diverts your kid's attention from their screens and into a new world of thoughtful playtime. About Crowbits, the company says:
"Crowbits help your kids learn how to code, it's not necessarily about learning one of these languages or actually building websites. Far from it, we care more about your child beginning to understand the building blocks in the correct order, usually logical thinking, results in actions happening as planned. Just drag and drop the coding blocks, then program the robots to do things."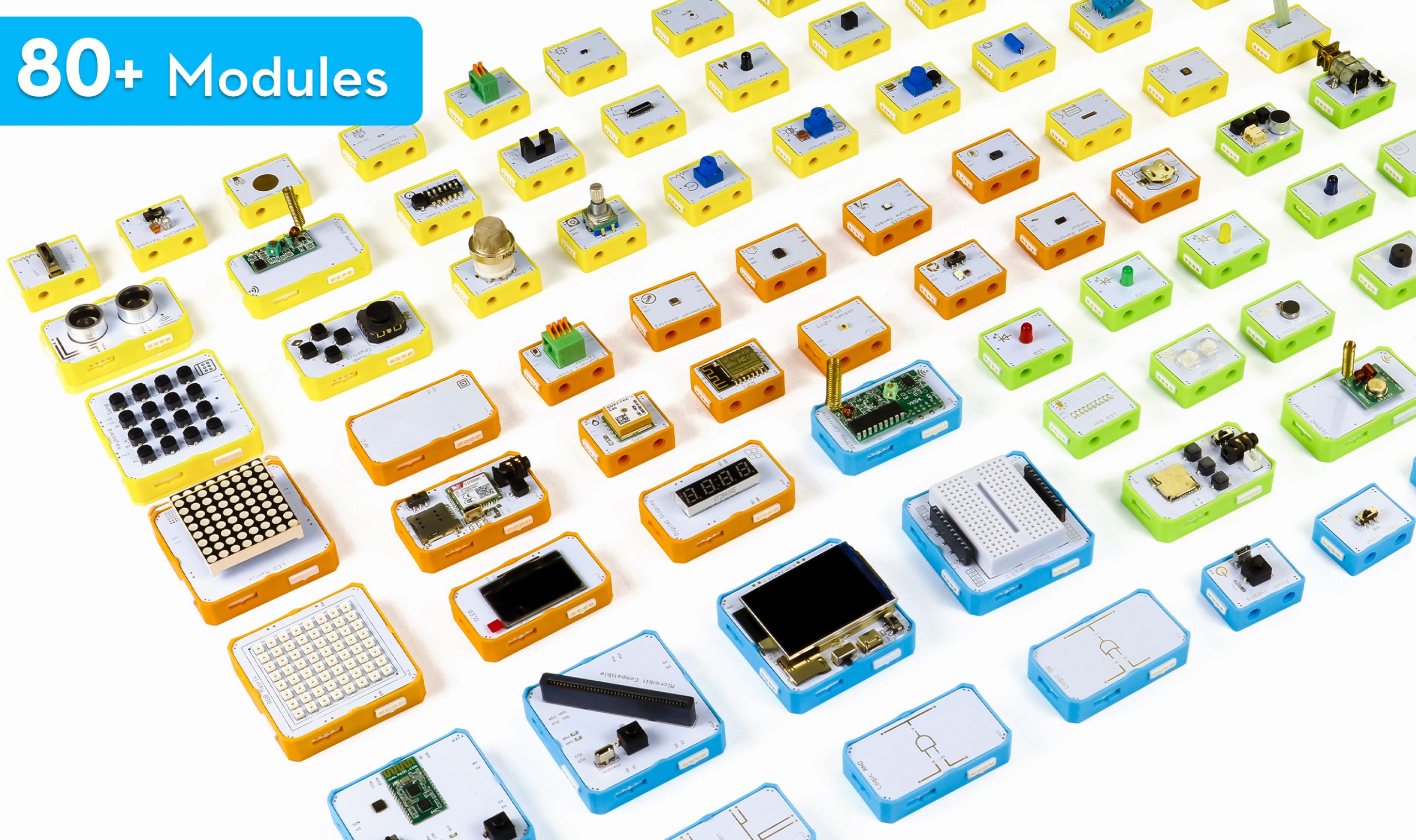 Now, to the coding kits, there are 3 coding kits based on Crowbits, Inventor Kit, Creator Kit, and Master Kit respectively. The Inventor Kit is based on micro:bit, with the four-in-one car which features obstacle avoidance function, line patrol function,  gesture control function, and Bluetooth remote control function. This helps improve your kid's cognitive function and hand-eye coordination. The Creator Kit is based on Arduino, which features Bluetooth wireless connection mode, and is for more advanced learners. The Master Kit features an ESP32 board and TFT display for more complex projects like a phone, game console (supports 300+ open-source games), or a security radar.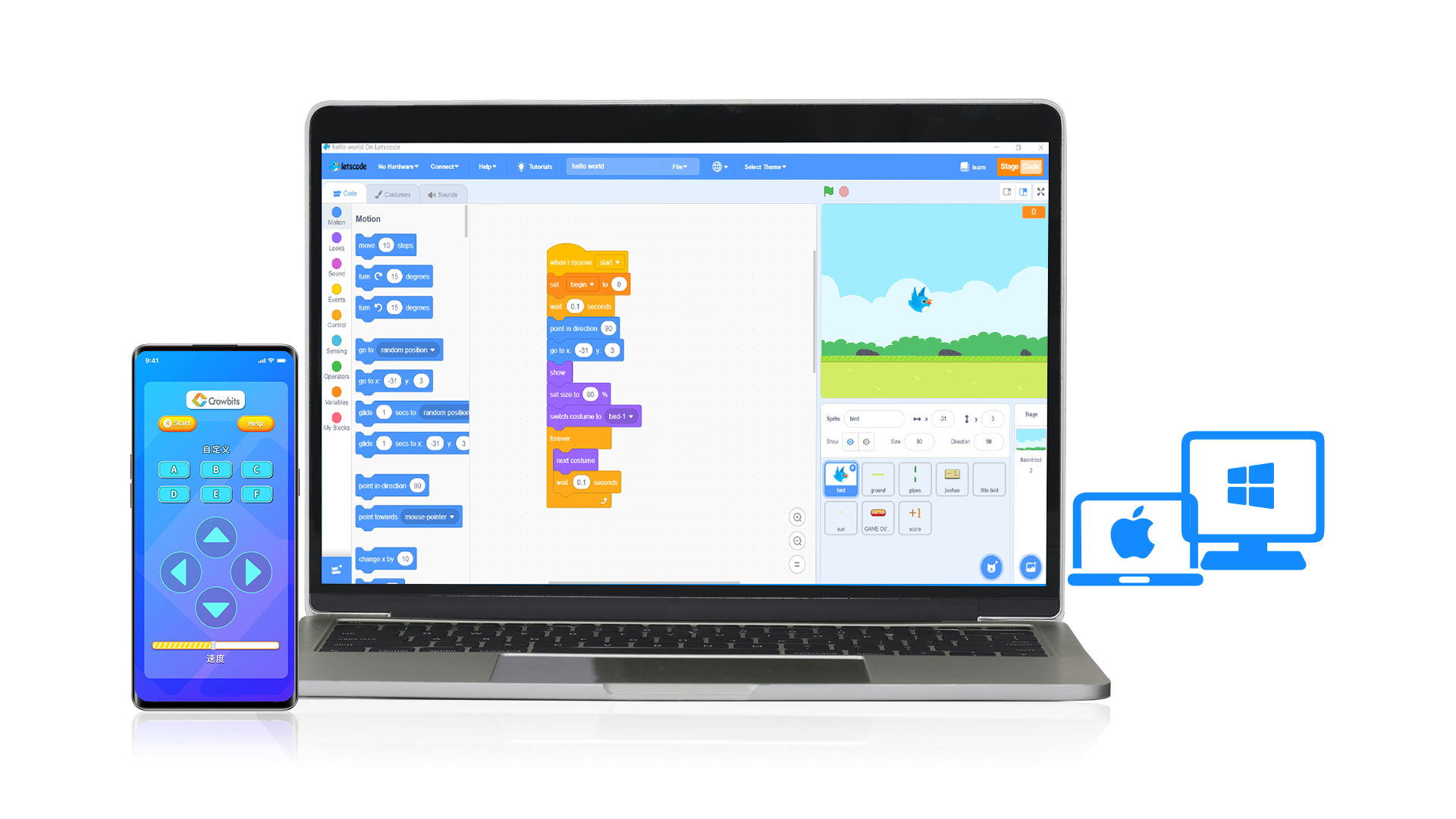 As a STEM toy, Crowbits teaches kids science, technology, engineering, and math skills in a fun and immersive way, which helps strengthen their logical, problem-solving, and creativity abilities. Crowbits are suitable for kids from age 5 to 18 years old. One good thing about Crowbits is that your child doesn't outgrow it, because they may still be learning new things and taking on new challenges with the toy as they are growing. It cuts across ages and abilities, helping to foster curiosity and interest in STEM for all kids.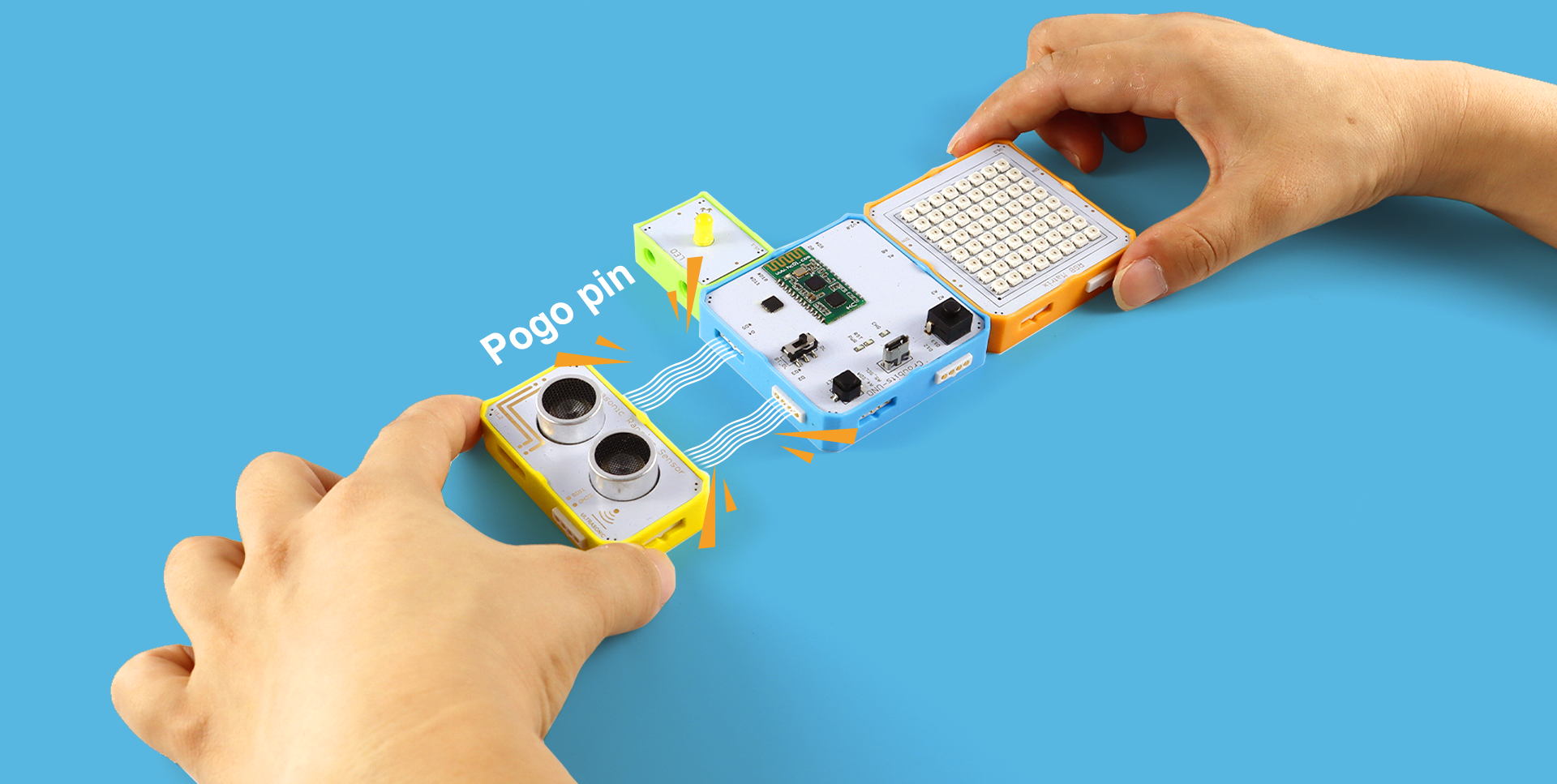 Crowbits are easy to use because of the magnetic snaps on Crowbits. All you do is align the magnetic Pogo pin connectors. Crowbits is designed with LEGO-compatible holes on the back and pins on the side, which enables your kid's mix and match them with their LEGO blocks, combining them with the classical block toys for an even more thrilling sort of educational fun. The coding skills are available in three difficulty levels, kids can start with no coding, move to light coding, and then move to full coding. The company offers a custom-built Lets code on Scratch3.0 as the graphic programming software for Crowbits. This enables kids to program and build interactive projects by dragging and dropping blocks. As their coding skills improve, they can switch to Python, Java, and other text programming languages for further learning.
All Crowbits modules are kid-friendly, with the safety round corner design, safety low voltage operation, large particle design, and certified ABS material, kids can use Crowbits without worrying about breaking anything.
Crowbits is available now, and you can find more information on their website.
Join 97,426 other subscribers

Archives