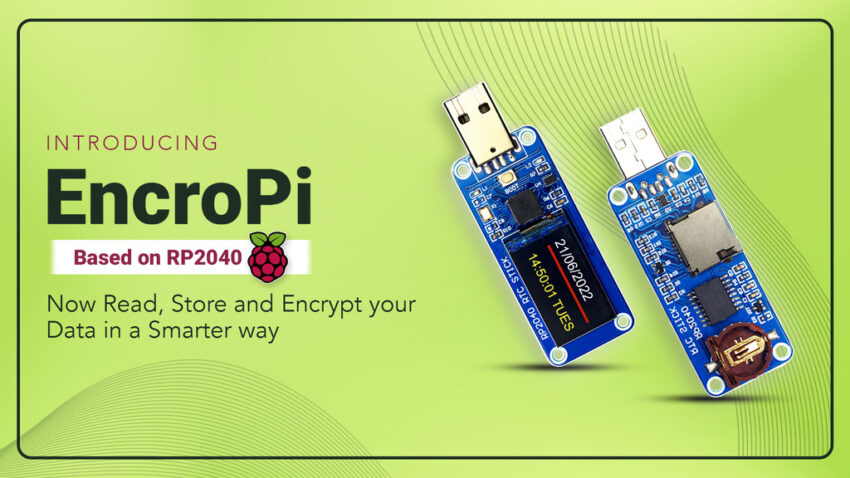 EncroPi – RTC Combined with the Power of the RP2040 Microcontroller
EncroPi is a device that when connected to a system, can be used to log data, encrypt data, or as a secure key, and store the data in real-time. The innovative and highly-efficient USB RTC stick can be used to keep track of seconds, minutes, hours, days, dates, months, years, and even temperature information for designing cutting-edge devices.
"There are so many RTCs available in the market, but our idea was to make it more efficient than just being a real-Time Clock. So we decided to mount it with a strong micro-controller RP2040 and make provisions for data storage. We tested EncroPi on several parameters and created a prototype that solves many issues in one go," SB Components writes as it talks about the idea behind its invention.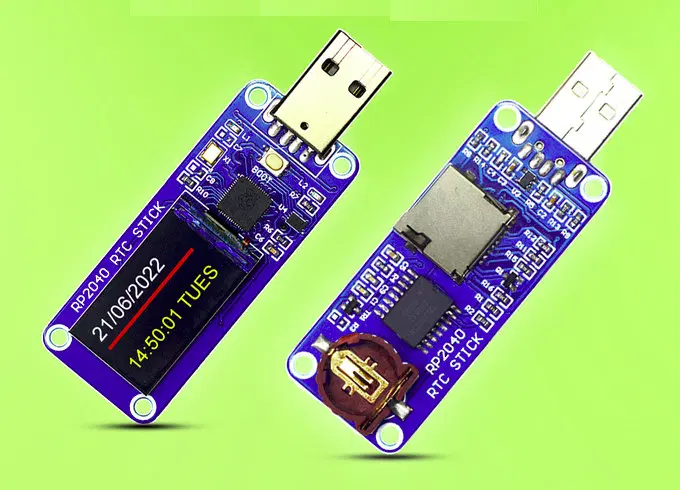 Combined with the power of the low-cost high-performance RP2040 microcontroller, EncroPi is, no doubt, a lightning-fast and extremely reliable product designed to help you in your projects seamlessly. The microcontroller has two ARM Cortex-M0+ cores @ 133 MHz, 264KB SRAM, and large on-chip memory. There's also a microSD card slot, an onboard display, a coin cell battery holder for RTC devices, and the ability to automatically switch to a backup coin cell supply in the advent of a power outage.
Asides from being a real-time clock for PCs, embedded systems, servers, and other devices that need accurate time keeping, EncroPi can also serve as many other things:
You can use it as a USB data logger to save/store data. You won't lose your data again and will not have to go through the stress of loading it over and over again every time. There's a dedicated SD card slot for this purpose.
You can also use it as an encrypted key to secure codes and application sources
EncroPi as a security key provides a seamless authentication experience. Its small and portable size allows for this.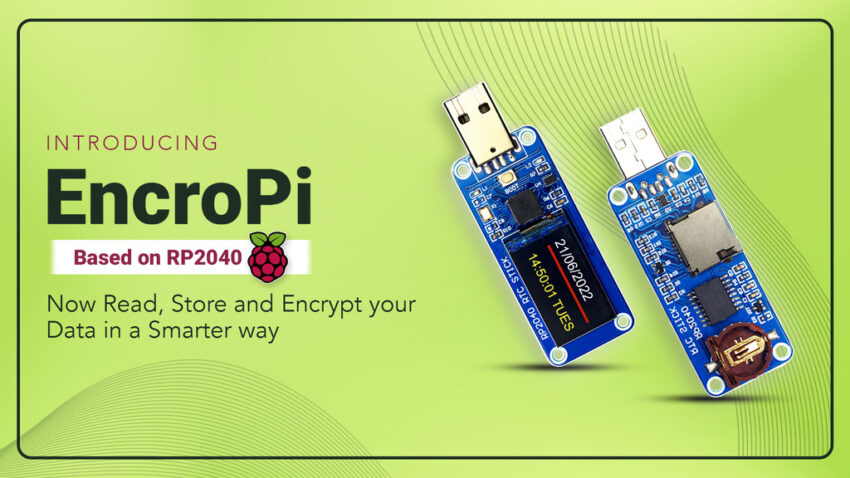 Specifications include:
Raspberry Pi RP2040 dual-core Cortex-M0+ microcontroller @ 133 MHz with 264KB SRAM
IC module DS3231 RTC functions as a clock-setter in the product.
QSPI flash
MicroSD card slot
1x USB 2.0 Type-A or Type-C port
1.14-inch LCD with 240×240 resolution
Onboard boot button to upload the firmware
Power and Status LED
Battery Holder with button cell for power backup of DS321
Separate SD card slot for storing the data you want to run on the device
Power Supply: 5V via USB port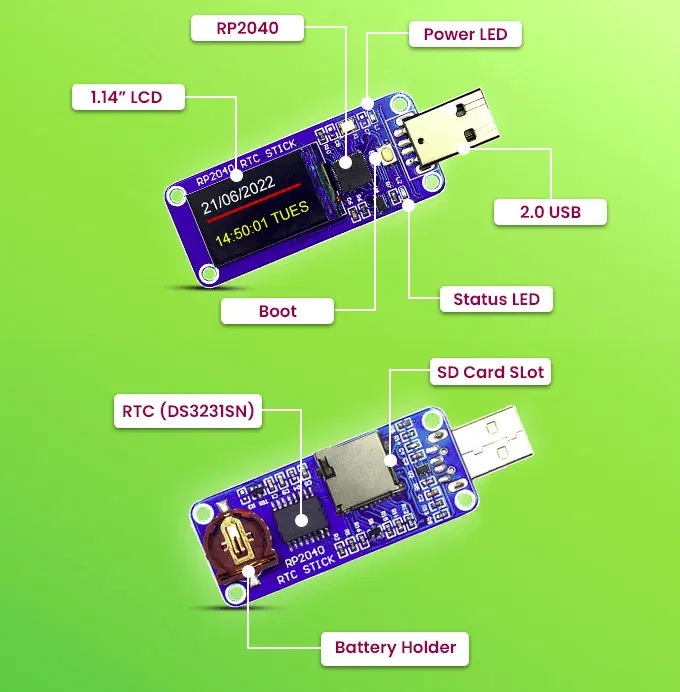 The feature-rich device is a power booster product for electronic hobbyists and time setters. It is also a perfect solution for those who wish to learn more about data logging and make their own encryption algorithms.
EncroPi is widely applicable in IoT applications, medical devices, automation, servers, embedded systems, etc. It can be used as a clock or as an alarm setter in mobile phones, PCs, and laptops, in ECG devices and hearing aids, in office attendance systems, as well as in digital clocks and cameras.
EncroPi was launched on Kickstarter in July and has since surpassed its funding goal of 500 GBP. Rewards include of $43 for the EncroPi with enclosure, $62 for the EncroPi with enclosure and a USB RTC board with enclosure, and $181 for a pack of 5x EncroPi with enclosure.
The company has a Github account and will release the code and samples after the crowdfunding campaign is complete.
Production is scheduled to start by September while shipping will be by November this year.
Join 97,426 other subscribers

Archives