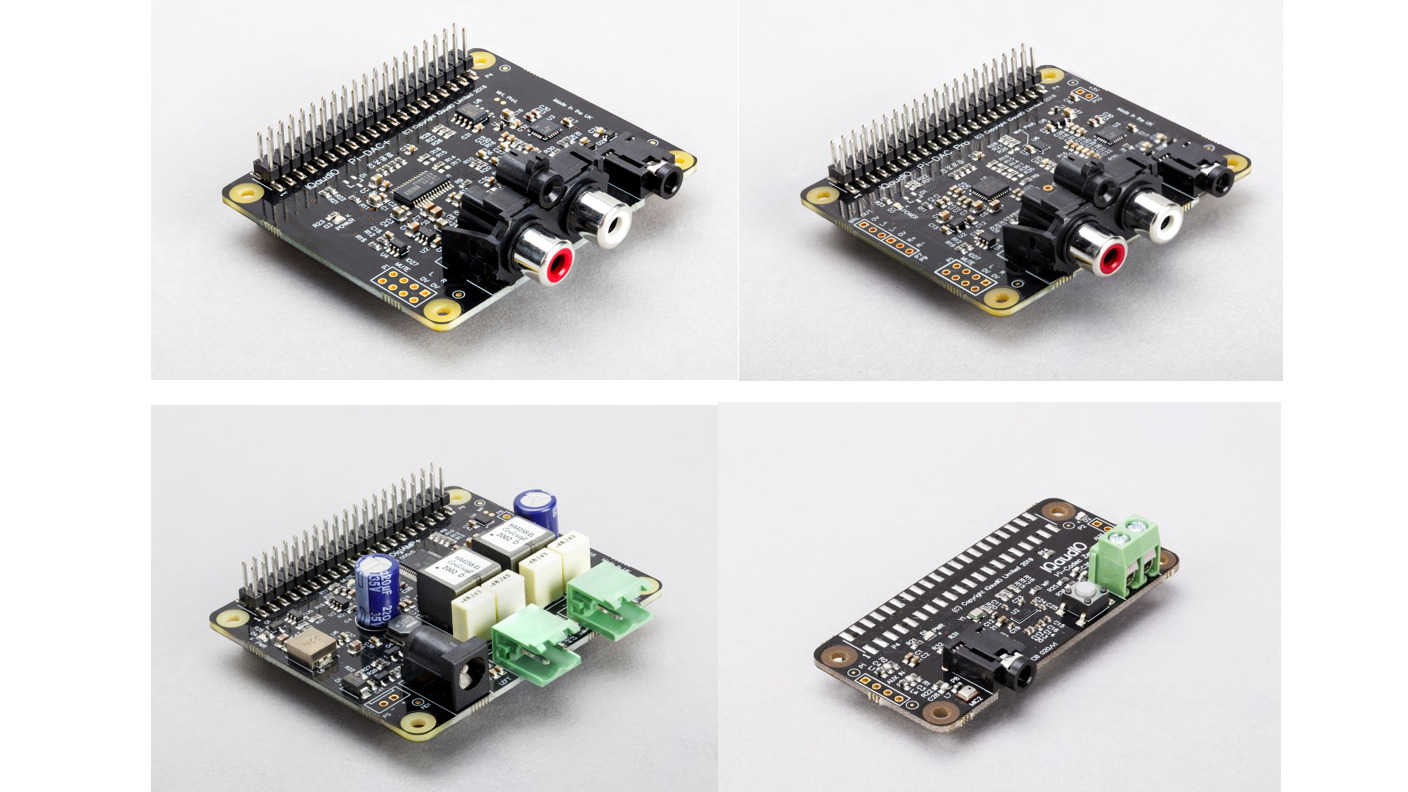 Four IQaudio add-ons to join the Raspberry Pi product line
A couple of days back, Raspberry Pi announced the four most popular IQAudio products to join the Raspberry Pi product line which, as the name suggests, are Audio add-ons. IQAudio previously sold expansion boards knowing the capabilities of Raspberry Pi for hi-fi audio.  This is the relaunching of the DAC+, DAC Pro, DigiAMP+, and Codec Zero that will now be available for purchase via the network of Raspberry Pi approved resellers.
We came across so many announcements of HATS for Raspberry Pi in 2020 from audio add-ons to high-quality camera modules.
Due to high demand from the Raspberry Pi community, the RPI Foundation came up with the first hi-fi audio modules with this device ranging from audio I/O devices, amplifiers, and other accessories.
IQaudio DAC+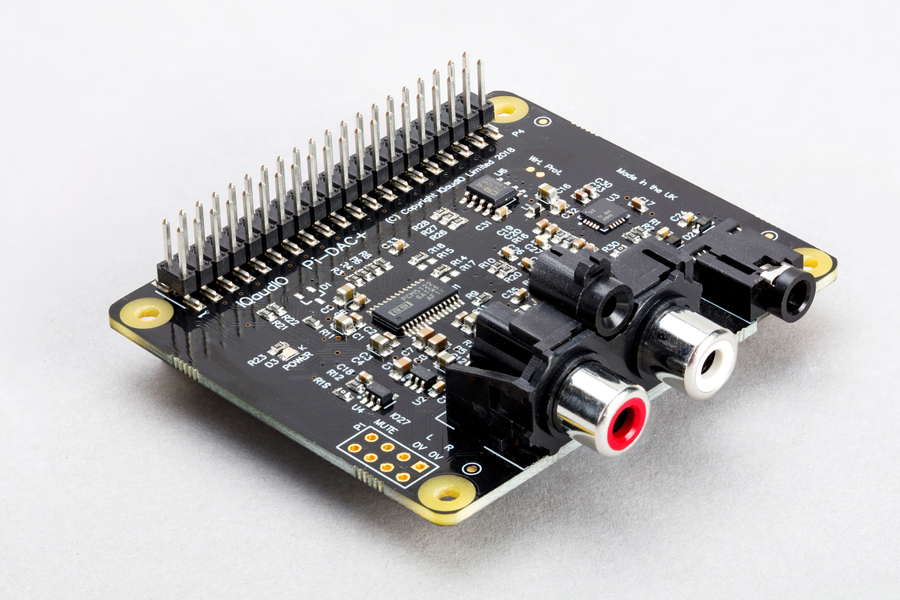 DAC+ is one of the low-cost audio output HAT with 24‑bit 192kHz high-resolution digital audio. This module is designed for all of the Raspberry Pi from Raspberry Pi 1 Model B+ onwards. It comes with a PCM5122 DAC from Texas Instruments that will deliver stereo analog audio to a pair of RCA connectors. The module also supports a dedicated headphone amplifier, which can be connected "to the analog outputs of audio DACs, to the outputs of self-made radios (for example using TDA7000, or TA7642) or other gadgets".
To get started the board doesn't need any external power supply rather it connects to the 40-pin general-purpose input-output (GPIO) header of any Raspberry Pi models (including 1 Model B+, 2, 3, or 4). If you are interested in buying the module, it will cost $20 via Raspberry Pi authorized resellers.
IQaudio DAC Pro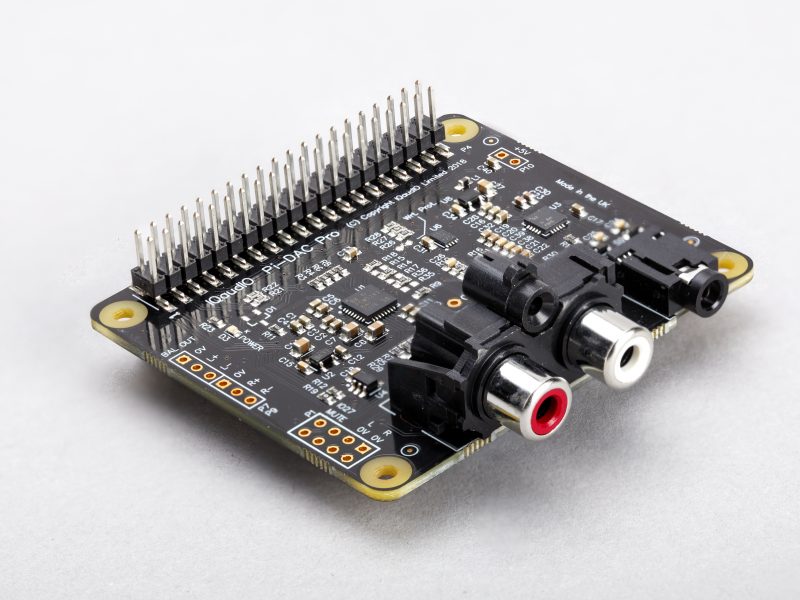 This module is similar to the previous product DAC+ as it is a high-fidelity audio output HAT that comes with PCM5242 DAC from Texas Instruments. There is a difference in the DAC controller used on both devices. It has a similar getting started guide like the DAC+ with no external power required.
You can buy the HAT via the authorized resellers for just $25 that is slightly more than DAC+.
IQaudio DigiAMP+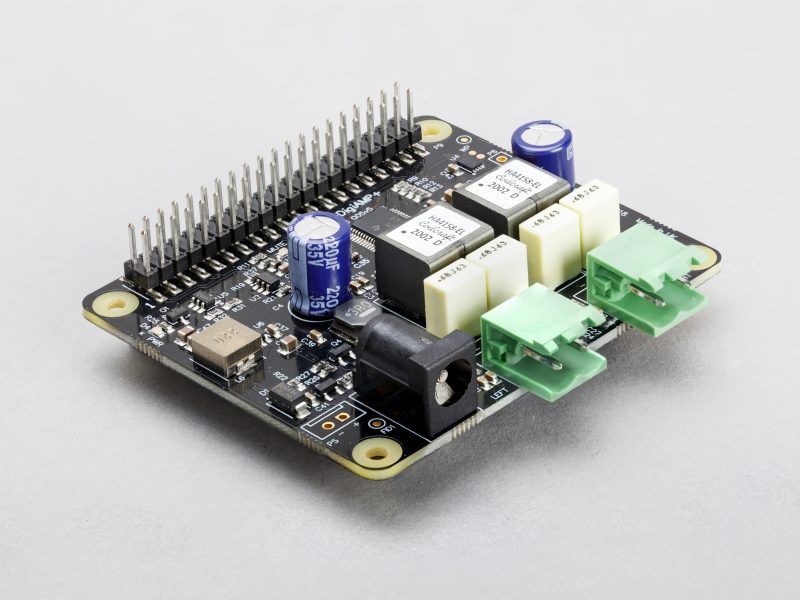 The Raspberry Pi Foundation says,
"Where DAC+ and DAC Pro are designed to be used with an external amplifier, DigiAMP+ integrates a Texas Instruments TAS5756M digital-input amplifier directly onto the HAT, allowing you to drive a pair of passive speakers at up to 35W per channel. Combined with a Raspberry Pi board, it's a complete hi-fi that's the size of a deck of cards."
It has a similar set-up to other products but requires an external supply of a 12-24V 3A DC power source to its 5.5 mm x 2.5 mm barrel connector. The manufacturer recommends the XP Power VEC65US19 power supply for the DigiAMP+.
Also, make sure you do not apply power to the RPI's own power input when the module is plugged in. It will cost you $30 and you can buy it here.
IQaudio Codec Zero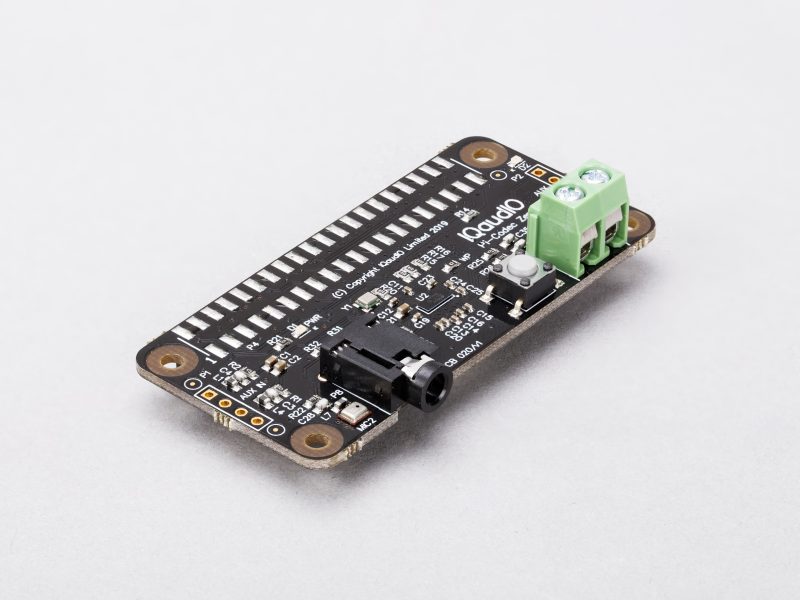 Finally, the codec zero HAT is designed to be on Raspberry Pi Zero and built on Dialog Semiconductor DA7212. The company says,
"Codec Zero supports a range of input and output devices, from the built-in MEMS microphone to external mono electret microphones and 1.2W, 8Ω mono speakers."
The complete guide is available for the customers and is priced at $20, which can be bought here.
These products will aid your general applications to the Raspberry Pi, but I am a little skeptical of high-end applications. Nevertheless, this brings the first high-fidelity audio HAT from the Raspberry Pi Foundation after acquiring IQaudio's brand and product line. You can access the product guide for all the products here.
Source: All the images were taken from the Raspberry Pi Foundation.
Subscribe to Blog via Email
Join 97,948 other subscribers
Archives