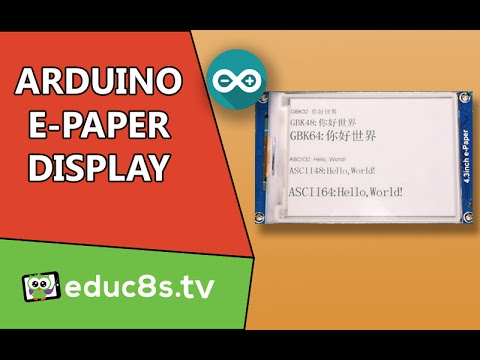 How to use the 4.3′ E-Paper display with Arduino
educ8s.tv has uploaded another tutorial on how to use a e-paper display with Arduino. Source code is provided.
Electronic paper and e-paper are display technologies that mimic the appearance of ordinary ink on paper. Unlike conventional backlit flat panel displays that emit light, electronic paper displays reflect light like paper. This make them more comfortable to read, and provide a wider viewing angle than most light-emitting displays. Many electronic paper technologies hold static text and images indefinitely without electricity.
How to use the 4.3′ E-Paper display with Arduino – [Link]