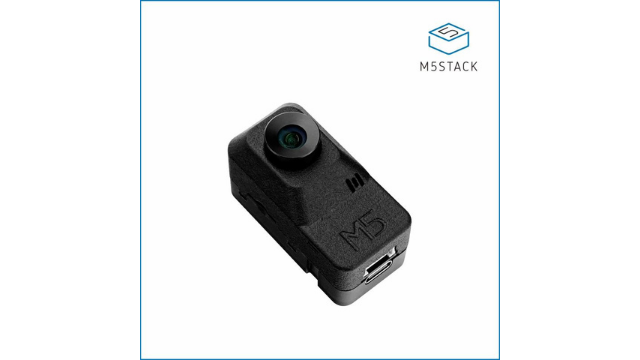 M5Stack UnitV2 M12 Version with Cameras at $95
M5Stack has been on the market for a long time designing edge computing and IoT devices. The manufacturer is expanding a range of high-efficiency AI recognition modules to UnitV2. Recently, M5Stack has released the UnitV2 M12 version with a camera that features the Sigmastar SSD202D control core. Specially designed for AI recognition functions, industrial visual recognition classification, and machine vision learning, this hardware comes with a GC2145 1080P colored camera sensor.
At the heart of the module is the SSD202D SoC that features a dual-core cortex-A7 processor running at a clock frequency of 1.2 GHz. It comes with integrated 128MB-DDR3 memory and 512MB NAND flashes with microSD expansion. The key difference between all the existing UnitV2 modules and the M21 version lies in the lens equipment of normal focal length (FOV 85°) and wide-angle focal length (FOV: 150°).
Specifications of M5Stack UnitV2 M21 Version
SoC: Sigmastar SSD202D has a dual-core cortex A-7 processor
Memory: 128MB-DDR3
Storage: 512MB NAND flash
Wireless Connectivity: 150 Mbps 2.4GHz IEEE 802.11 b/g/n
Camera sensor: 150 Mbps 2.4GHz IEEE 802.11 b/g/n
Lens: regular focal length and wide-angle fisheye lens
Input power: 5V at 500 mA
Peripherals: USB Type-C, UART, TFCard, Button, Microphone, Built-in active cooling fan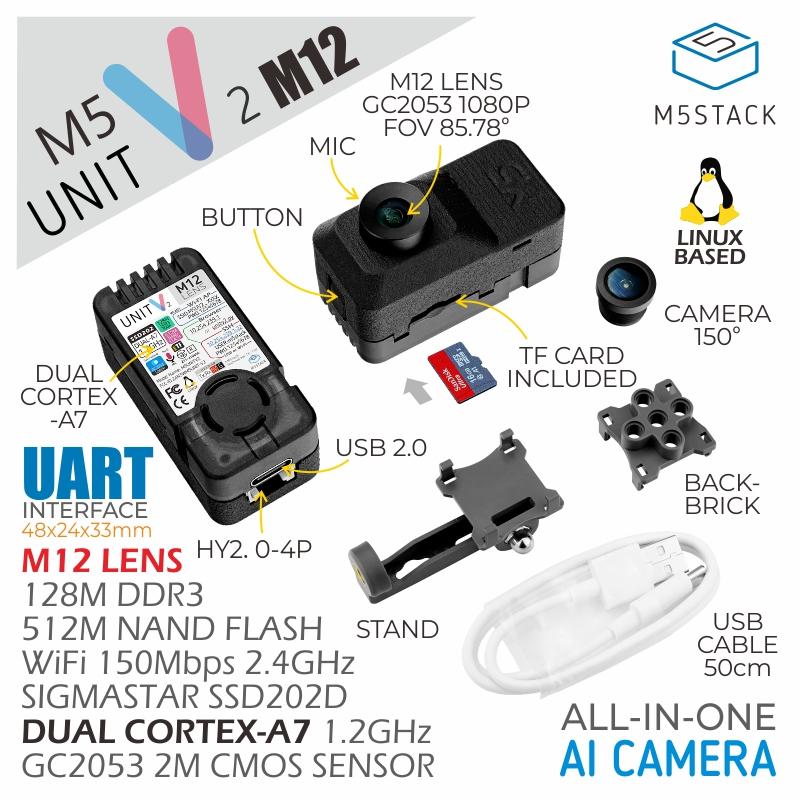 The manufacturer mentions the type of AI function, it is capable of performing and those are QR code, face detection, line tracking, image streaming, classification, color tracking, face recognition, target tracking, shape detection, custom object recognition. With this, it is very obvious that this module is targeting edge computing applications that require faster data processing at the end nodes.
An embedded Linux operating system integrated with rich hardware and software specifications makes it a good choice for AI development right out of the box. According to the operating system used, there are drivers that need to be installed while getting started with the module. Drivers for Windows 10 and macOS are readily available on the M5Stack's documentation.
For more information on this $95.00 edge computing module, you can consider visiting the official product page.
Join 97,426 other subscribers

Archives