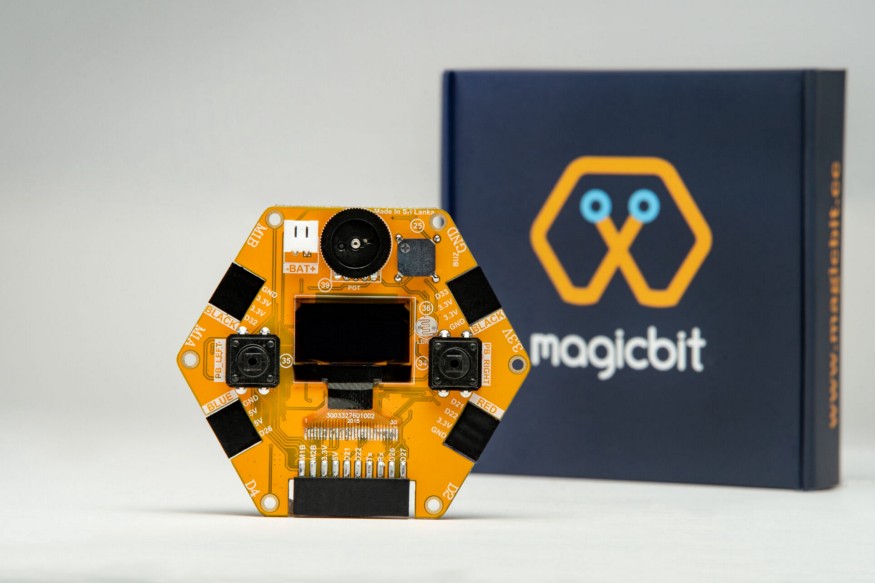 Magicbit-An easy IoT platform for everyone
Thinking of an IoT project? Here I found something that might make the IoT projects easier for you. It's named 'Magicbit', aiming to provide an easy IoT platform for everyone. The magic inside this development board is that it is an all-in-one platform for coding, prototyping, electronics, robotics, IoT, and solution designing. This board is also a combination of hardware, cloud, and mobile solutions. The ESP32 microcontroller acts as the brain of the Magicbit development board.
Another handy feature Magicbit offers is its Magicblocks cloud platform with visual programming. Do you know what this means? This means that you don't need any prior coding knowledge to use this board. Magicblocks has visual code builders, so you can easily just connect the given blocks and proceed with the commands.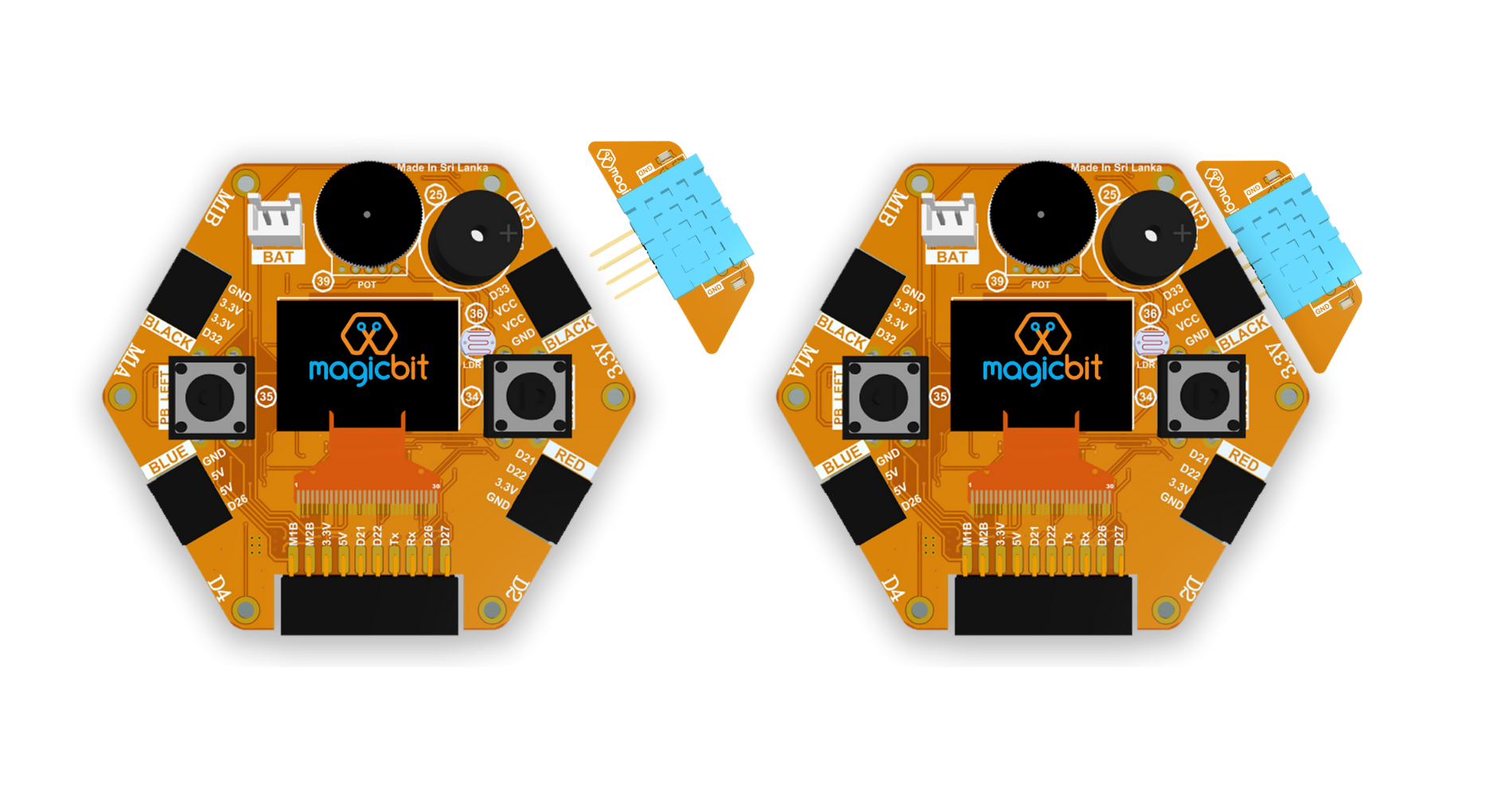 What is more, normally we like to control things using our mobile phones right? Magicbit supports this too. With the Magicblocks app, you can use your mobile as an input or output device easily for that IoT project of yours.
When it comes to more Magicbit features, it consists of an inbuilt battery charger, WiFi and Bluetooth connectivity, OLED display, Integrated sensors, and actuators. Further, you can just plug and play a wide range of accessories. If you are doing your university project, one thing you don't want to end up doing is being too messy. With this magic board, you can avoid the hassle of jumper wires and breadboards. Easily pluggable and fitting set of sensors to Magicbit cover almost all your needs for a good project. These Magicbit sensors include a Tilt sensor, Motion Sensor, Proximity Sensor, IR Emitter, Flame Sensor, Magnetic Sensor, RGB Module, Temperature, and Humidity Sensor. That's a lot of sensors for you to work with!
Here are some more reasons as to why I say this bit is really handy. Magicbit can be programmed with many popular platforms such as Arduino, MicroPython, JavaScript, C# using the .net nano framework. Also, not to forget Magicblocks.io which I mentioned above. Adding more to this, the board is also compatible with many popular cloud platforms such as AWS, GCP, Azure, Things board, Blynk, etc. This is so cool because I don't need any hardware knowledge to work with this and still, I can easily build IoT applications.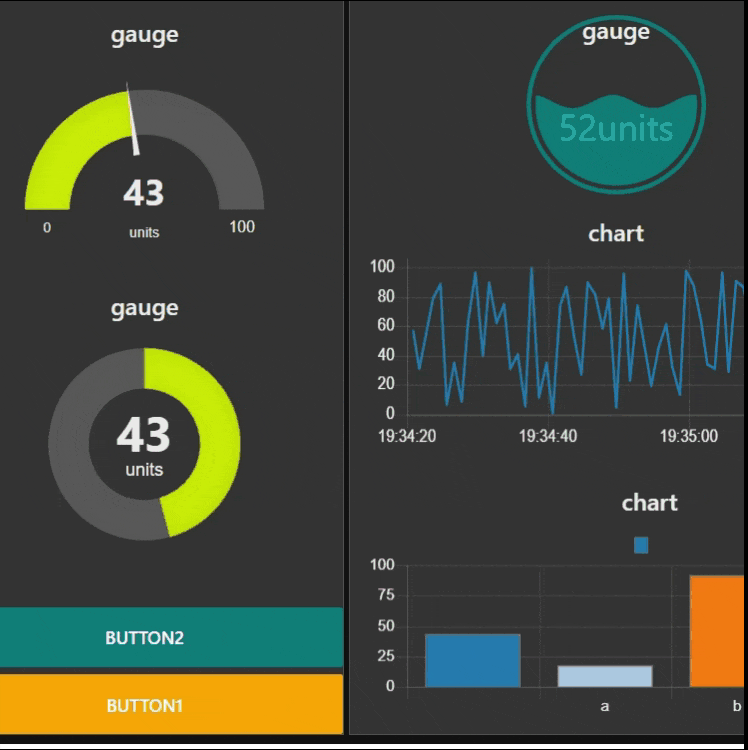 Free learning resources are available on Magicbit official website, YouTube and any ESP32 documentation and resources support too. So, a bit of self-learning will help and you can easily learn how to do wonders with Magicbit! The other most significant thing is that Magicbit offers all these things for an affordable price. You do not need to worry about expensive development boards and all the other additional costs that come with the additional parts. Magicbit has everything on board, ready for you to start your journey. From sample applications like your own plate irrigation system at home to the complex humidity monitoring system, you can work with Magicbit. If I'm to add more to the application list, with Magicbit you can build; Smart alarm clock, WiFi weather station, make a motion detector, Smart dustbin, Smart sanitizer, Self-balancing robot etc so…It's up to you to find the next one.
Magicbit team is passionate about providing innovative learning methods for students in Electronics, IoT, and Robotics. So, as a STEM tool, this board does a wonderful job. The board is so kids-friendly and the easy-to-learn nature of the Magicbit platform makes this the perfect tool to learn and practice IoT, robotics, and coding for kids. If you are a novice young innovator, it is highly recommended to refer to Magicbit's website learn tab and their easy-to-follow YouTube tutorials.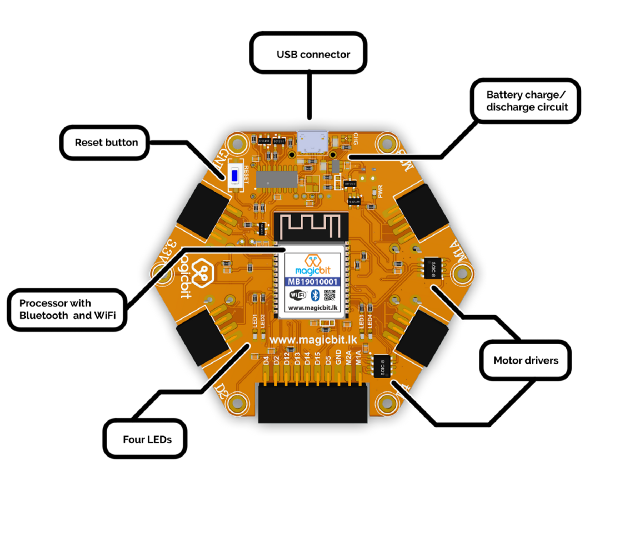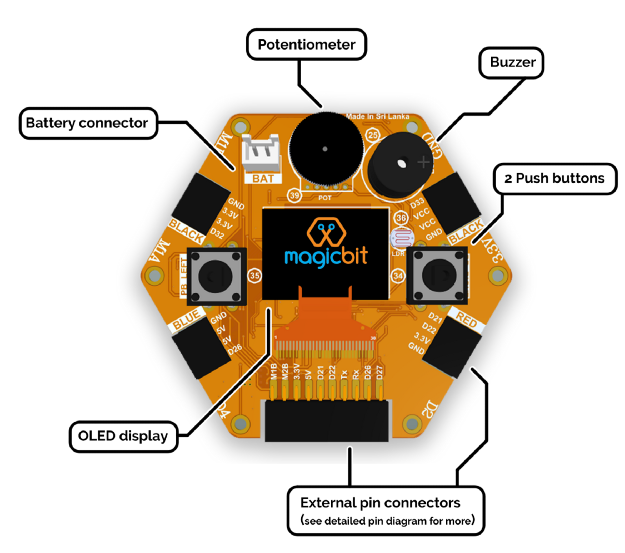 The team is launching a Kickstarter campaign to crowdfund the project to take this innovation to the next level. If you do not know yet, Kickstarter is one of the leading crowdfunding platforms which supports bringing creative ideas to life. Backers or supporters who purchase through Kickstarter can select to receive rewards with Magicbit products. The early subscribers who register through the website receive a special discount for rewards as well. If you are interested in Magicbit you can get it soon from Kickstarter.
Join 97,426 other subscribers

Archives