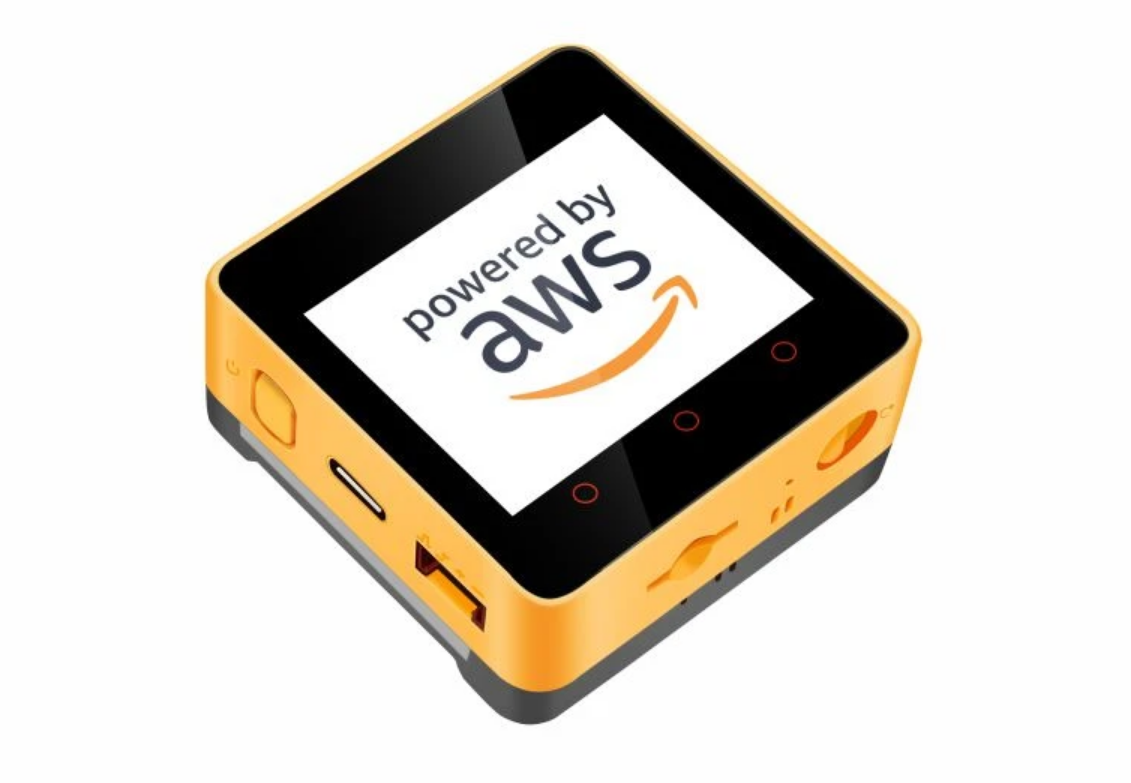 Meet M5Stack CORE2 ESP32 IoT Dev Kit for AWS IoT Edukit
A couple of months back, AWS launched AWS IoT EduKit, which is an easy way to learn how to build IoT applications using AWS services. AWS IoT EduKit is developed in such a way that everyone from beginner to expert can build end-to-end IoT applications. For this, Amazon has partnered with M5Stack to provide a reference hardware kit.
M5Stack Core2 for AWS is a reference hardware kit that comes with touch screen control and is widely used in IoT sensors, including temperature, accelerometer, gyroscope, and microphone.
The Core2 for AWS is a feature-rich, plug and play extensible, and secure hardware kit for learning and building a wide range of IoT applications. It comes equipped with a Microchip ATECC608A Trust GO secure element, in addition to the existing features of the standard M5Stack Core2 and M5GO Bottom2.
The Core2 IoT development kit has an ESP32-D0WDQ6-V3 microcontroller at its heart that comes with dual Xtensa 32-bit LX6 cores running at a frequency of 240Mhz. The microcontroller also supports wireless communication including 2.4GHz Wi-Fi, Bluetooth v4.2 BR/EDR, and BLE. The kit is manufactured with 16MB flash onboard which can be more than enough for small IoT applications.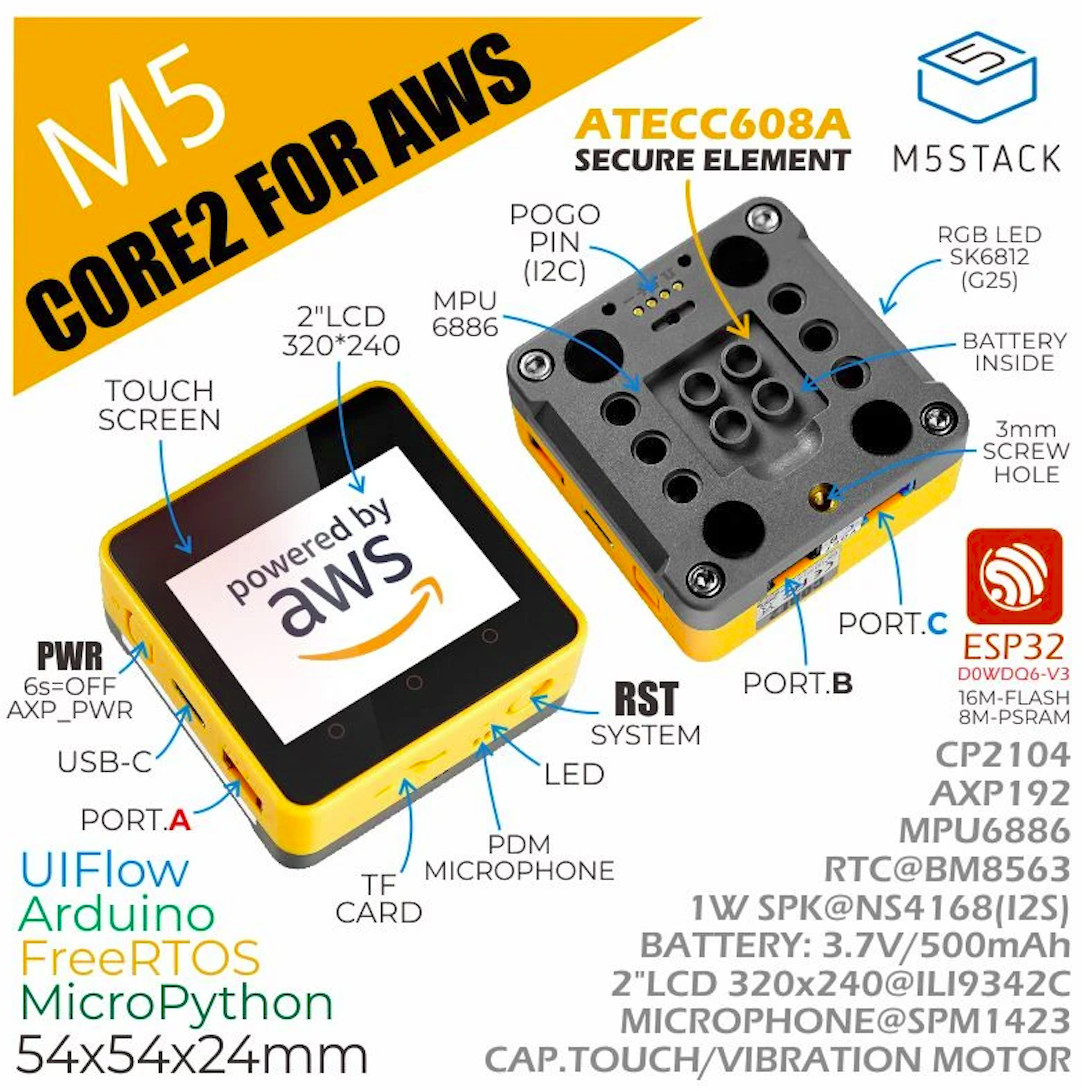 Features:
CPU: ESP32-D0WDQ6-V3, dual Xtensa 32-bit LX6 cores and the main frequency of up to 240Mhz
Memory: 8M PSRAM
Storage: 16M flash storage, TF card slot (support up to 16GB)
Wireless connectivity: 2.4GHz WiFi, Bluetooth 4.2, BLE
Encryption chip: Built-in ATECC608 hardware encryption chip
Software frameworks: Supports FreeRTOS, MicroPython, UIFlow, Arduino development frameworks
Connectivity options: LoRaWAN, NB-IoT, LTE
Edukit is Alexa capable of coming up with multiple onboard peripherals and expansion modules for connectivity options like LoRaWAN, NB-IoT, and LTE. Also, come with plug play grove-connector peripherals for the user to connect sensors and actuators. With the support of LoRaWAN, the kit is expected to gain traction for a variety of IoT applications majorly in agriculture.
The hardware supports several application frameworks like FreeRTOS, Arduino, and MicroPython that will allow the users to program in the language and design embedded applications on a single hardware platform. Also, with the collaboration of AWS and M5Stack, you can now use Espressif's RainMaker platform and PlatformIO development platform. With the RainMaker platform, you can now control the smart home application without an AWS account, while with PlatformIO development platforms can be used to edit and flash code on the hardware.
The main unit also has a 2.0-inch capacitive touch screen that enhances the user experience on smart homes and small agriculture applications. More hardware specifications are available on the M5Stack Docs. If you plan to buy and play with the development kit, head to the product page on the M5Stack product page where it is priced at $49.90 plus shipping.
Join 97,426 other subscribers

Archives